We are excited to see what Ford is cooking up with the Mustang-inspired electric vehicle expected to be called the Mach-E. Last week the automaker announced the largest charging network in North America and the fact that EV buyers will get two years of free charging. Two different press releases were put out about that charging network.
The version we based our story on was the one that came directly from Ford. Electrify America also put out its press release on the charging network announcement. There is a crucial difference between the two versions. While Ford has never mentioned what sort of variants it might be considering for the Mach-E, Electrify America has seemingly outed Ford's plans in its release.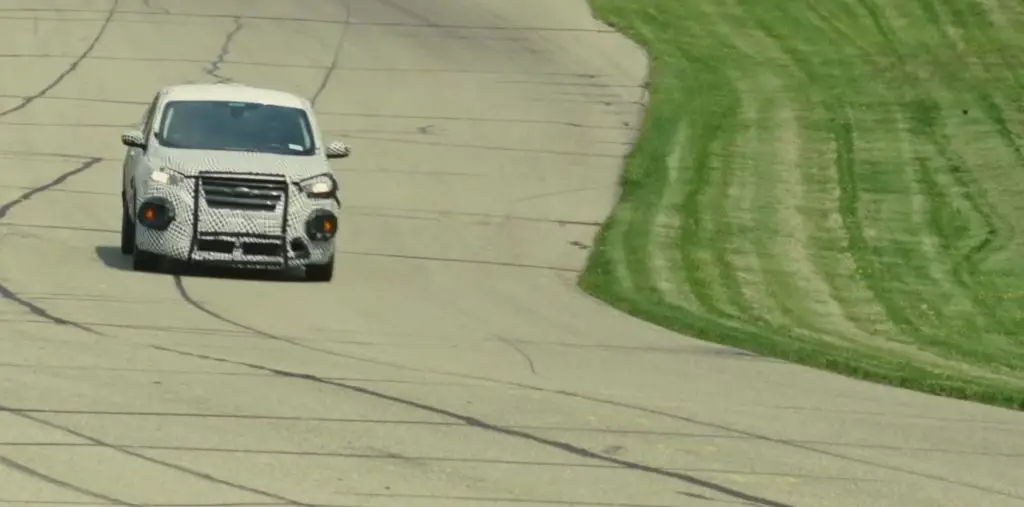 The telling sentence in the Electrify America release reads, "Ford will be releasing its all-new, Mustang-inspired electric SUV, that has a targeted EPA-estimated range of 300 miles with an extended battery and rear-wheel drive, in late 2020." An asterisk after "late 2020" in the release points to a disclaimer at the bottom that states the 300-mile estimate is based on a full charge and an available configuration. We've always assumed there would be multiple versions and that the 300-mile range Ford touts would be for the high-end configuration.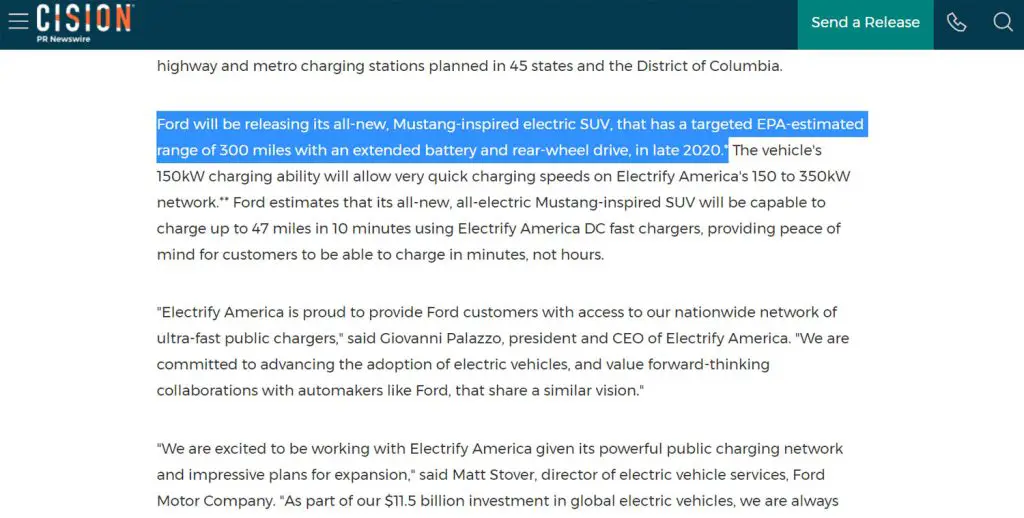 What we haven't heard before is mention of a rear-wheel-drive version of the Mach-E. If Ford follows Tesla's scheme, the rear-wheel-drive version will be the cheapest version of the Mach-E and likely have the smallest battery pack. As of writing, the Electrify America press release available via PR Newswire still has the sentence listed, we grabbed a screenshot in case the PR is updated, which we expect to happen. The Mach-E is rumored to debut in November.
Subscribe to Ford Authority for more Mach-E news and around-the-clock Ford news coverage.