The gang over at Carwow got their hands on some of the coolest pickups that are available in Europe that we can't have in the states and drag raced them. The trucks they raced included the Ford Ranger Raptor, Mercedes X-Class, and VW Amarok. To round out the field, they all laid their hands on the first-generation 2011 Ford F-150 Raptor that had been imported and pitted that truck against the European offerings too.
None of these trucks were made for drag racing. That said, no one faults a proper drag race for showing what truck accelerates the best. The VW Amarok has a 3.0-liter diesel V6 engine that makes 258 horsepower and 580 Nm of torque. The Mercedes X-Class has a 3.0-liter diesel V6 that makes 285 horsepower and 550 Nm of torque.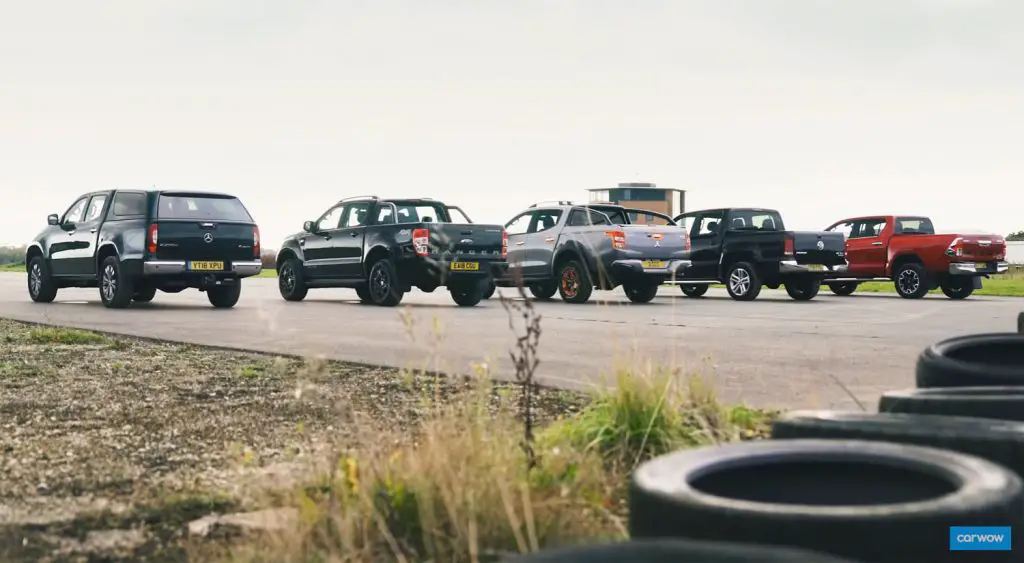 The Ranger Raptor has a much smaller engine with a 2.0-liter diesel with 211 horsepower and 500 Nm of torque, making it an underdog in this race. The Ford F-150 Raptor has 411 horsepower and 585 Nm of torque. On paper, it would look as if that Ford F-150 Raptor would win any drag race with its superior horsepower and torque, but it also weighs much more than the other offerings in the race.
The first race seems the poor Ranger Raptor bringing up a distant last place. The Ford F-150 Raptor was in third place, with the Mercedes X-Class in second and the VW Amarok taking the win in all races. Ford fans can take solace in knowing that the Raptors weren't meant for drag racing. We can't help but wonder if the second-gen EcoBoost powered Raptor might fare better against the trucks. Watch this 2018 ford F-150 Raptor with an EcoBoost test how fast it can go over 2.3 miles.
Subscribe to Ford Authority for more F-150 Raptor news and around-the-clock Ford news coverage.