An architect and scientist called Felix Kabo learned last month along with the rest of us that Ford was planning a massive redesign of its Ford Dearborn campus. Ford has a major overhaul on the table that will create an "inviting, walkable community entrance" to the new campus. Kabo is an architect and a scientist for the University of Michigan, and he says there is more than design that needs to be considered.
Kabo says that the interplay between physical space and company culture is crucial to a successful office. He says that meeting rooms, water fountains, bathrooms, hallways, and other areas in a campus such as Ford is building is can help or hinder teamwork depending on the design and how people use them.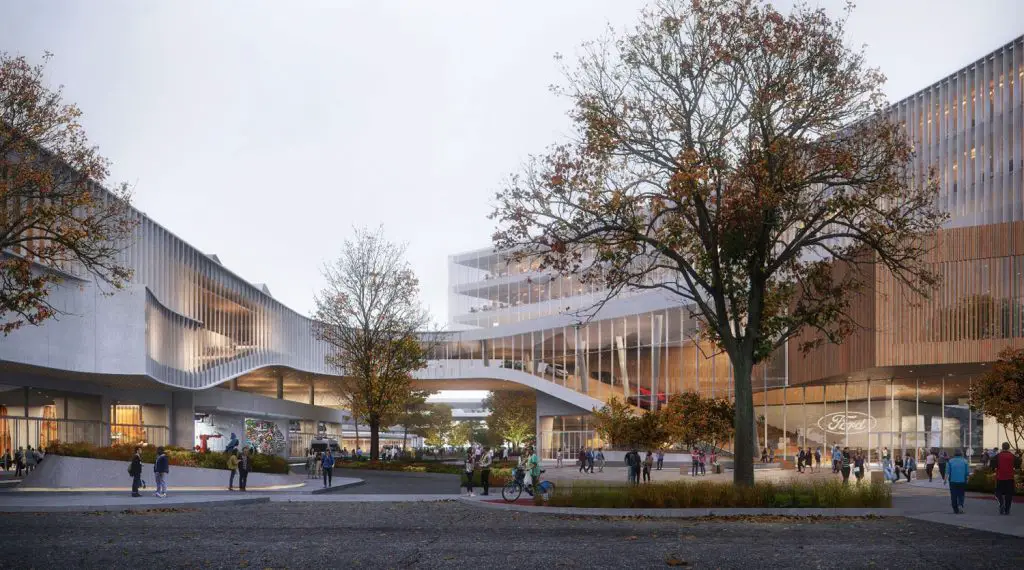 Kabo wanted to know when he saw the plans for the Ford Dearborn campus if the automaker was also overhauling the physical environment along with redesigning the way Ford employees work together. Kabo says that many organizations will spend billions on a new building, but fail to consider a simple idea. That idea is if your social and spatial environments aren't interacting all the investment in making the workspace better is for naught.
Free Press says that the folks at Ford Land, who are in charge of the new Ford Dearborn campus, agree with Kabo on the need to get design and social interaction right. Ford has spent two years researching and thinking about how its teams can better collaborate when asked to work together on the new campus.
Ford says that the new buildings are being made in a cross-functional way. To get different types of workers, including designers, engineers, marketers, and finance, all pulling towards a common goal the existing collaboration areas are being changed. Today they are almost all conference rooms, in the new facility they will be more residential with seating like couches and movable chairs. Lunchrooms will also get whiteboards, and other collaboration tools, so casual "collisions" among employees can be productive.
Subscribe to Ford Authority for around-the-clock Ford news coverage.
Source: Free Press