The current-gen Ford Fiesta is not that exciting of a car. The Fiesta ST version was kind of cool. The old first-gen Fiesta cars that were sold in Europe and other parts of the world are around 40 years old now. The first-gen Ford Fiesta, like the current models, was a front-wheel-drive car.
This particular vintage Fiesta has been converted to rear-wheel-drive. It has ditched the factory Ford engine in the factory of a much more powerful Subaru flat-four EJ20 engine that is mounted behind the driver. Anytime a car with a parachute on the back and wheelie bars pulls up to the starting line; you expect some fast speeds.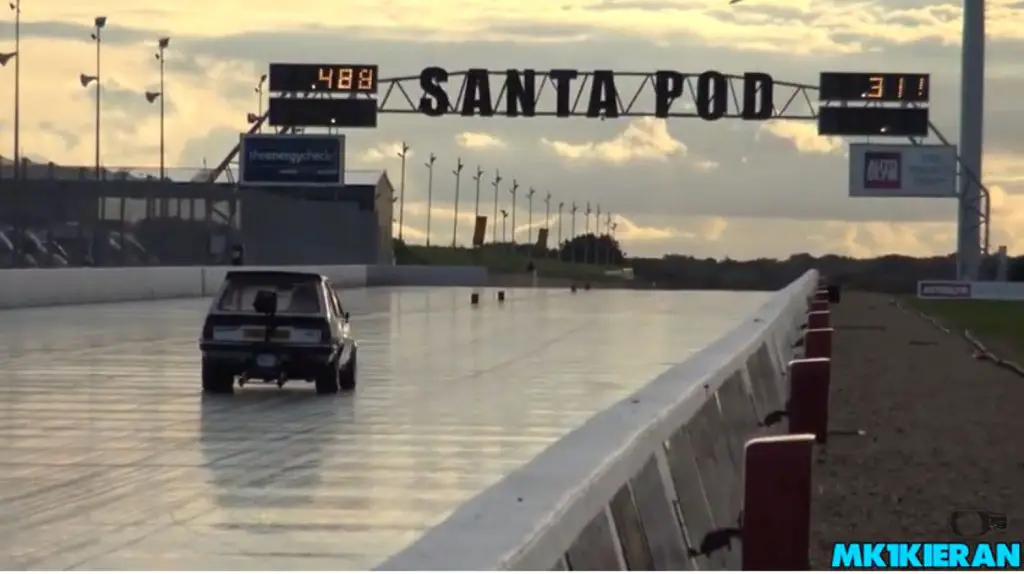 The Ford Fiesta is a wheelie king and looks as if it's hard to launch. At launch, the car bogs like crazy before taking off and pulling hard down the quarter-mile. In the video, the Fiesta has a couple not so fast runs and one blazing fast run of 9.43 seconds at 150 mph.
The car lifts the wheels like crazy and appears to be a manual shift transmission. We don't know any details on the car, but we do know that it's very cool. The last time we talked about a Ford Fiesta was when the police clocked one running 108 mph. We were surprised the car could reach those speeds.
The Fiesta is no more in the U.S., but it is still available in the UK and other parts of Europe. We don't feel as torn up about this old Fiesta rocking power other than Ford as we do when we see Mustangs or more desirable classics with non-Ford power. What about you?
Subscribe to Ford Authority for around-the-clock Ford news coverage.
Source: R&T