With Ford moving away from the car segment to focus more heavily on utilities, models like the Ford Fusion look as though they may be left out in the cold. However, as we reported previously, Ford isn't ditching the Fusion nameplate entirely, and will instead transform it into a new midsize, tall-riding sport wagon crossover similar to the Subaru Outback. Now, we just got our first look at exactly that in early prototype/mule form.
The new jacked-up wagon prototype seen here is slated to replace the outgoing Ford Fusion and Ford Mondeo, and bears all the telltale characteristics of a niche crossover to rival the Subaru Outback. As a side note, the new Fusion prototype was also spotted with an early mule for the upcoming Ford Bronco Sport, a.k.a. the "baby Bronco."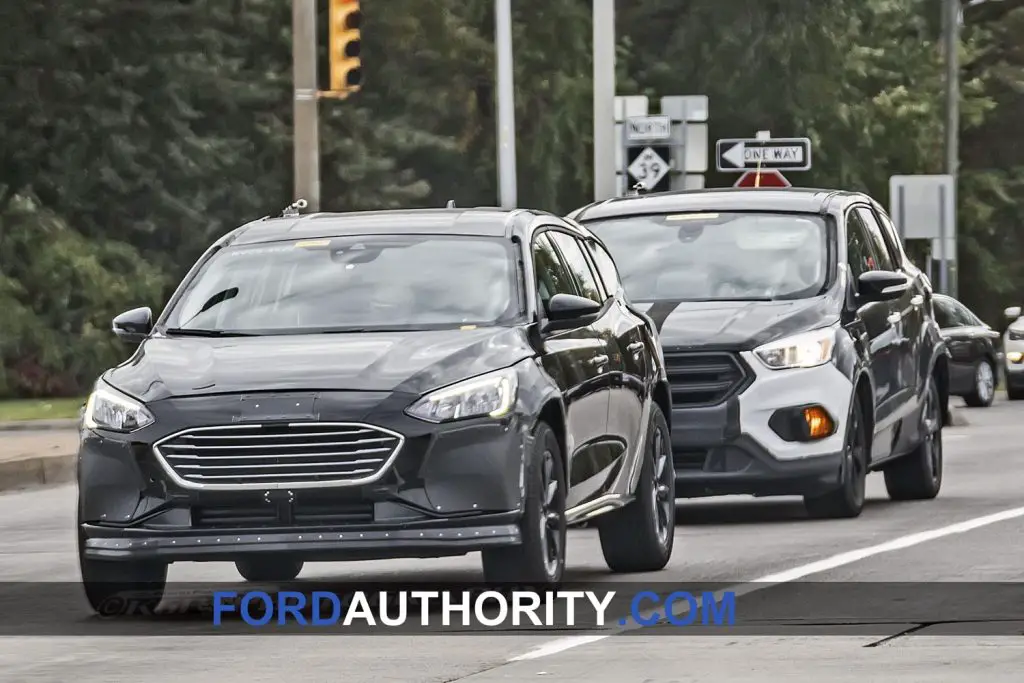 Early predictions have indicated that the new wagonized Fusion will use the same mechanical underpinnings as the existing Fusion. However, what we find here is, in fact, a Ford Focus wagon body, which was modified to fit the description of a tall-riding crossover model.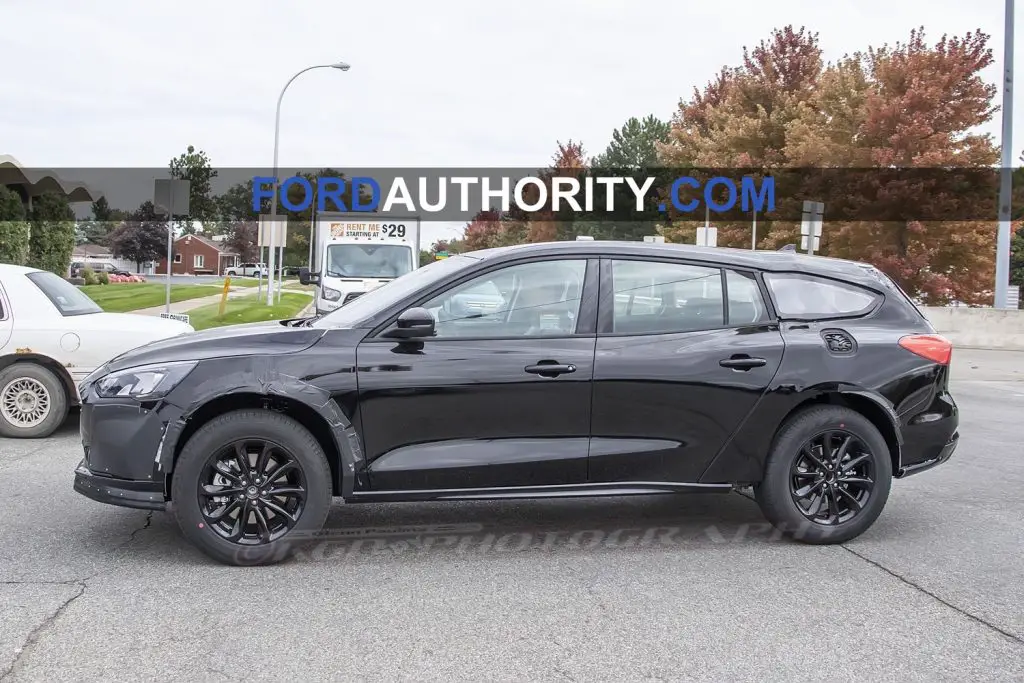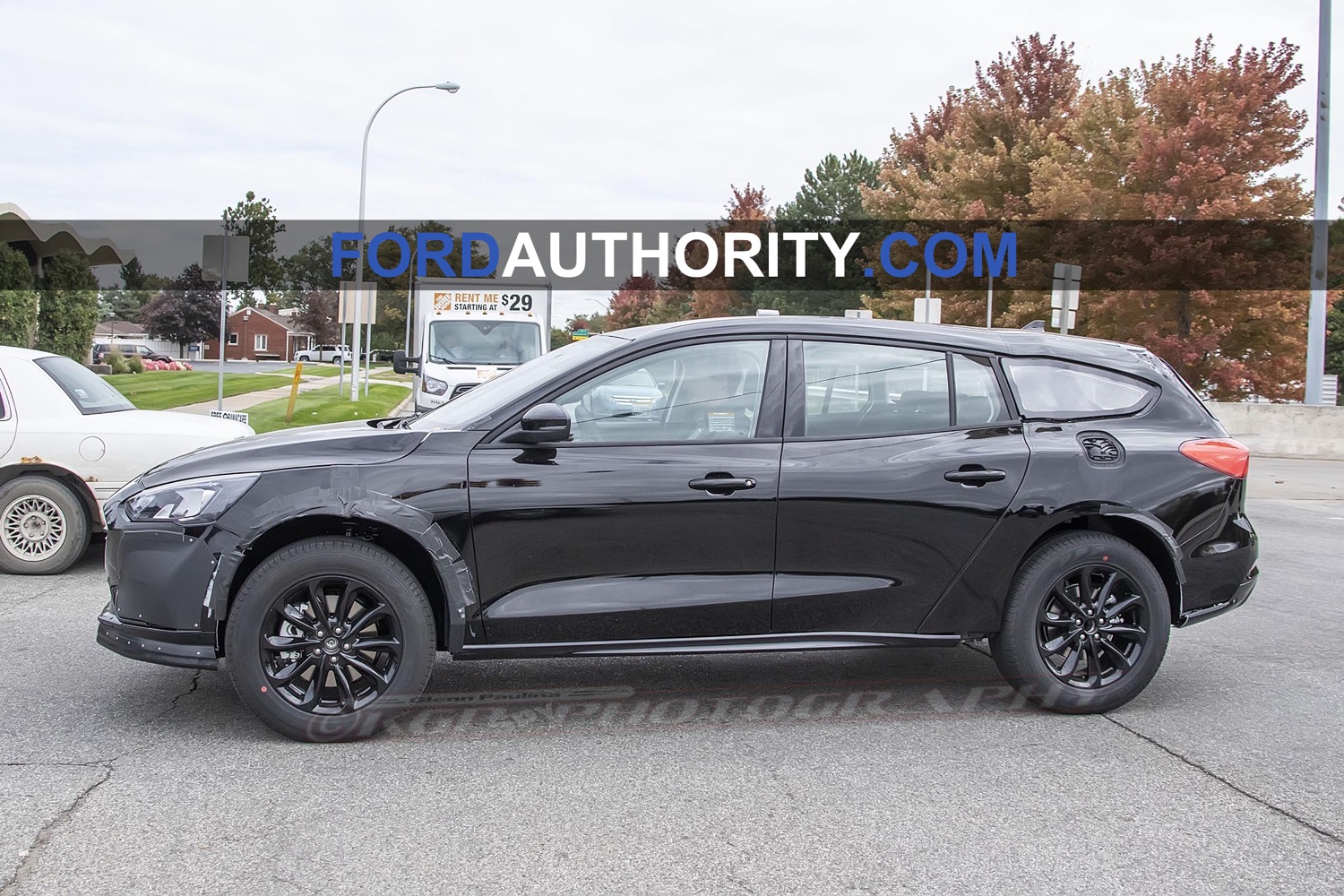 That much is obvious when looking at the mule in profile, where we find the Ford Fusion replacement is quite a bit longer than the standard Focus, both in terms of overall length and wheelbase. The extra size can be attributed to the extra bits stitched between the rear doors and rear fenders. The added ride height is also clearly visible from the sides.
The new Ford Fusion replacement is also wider, possibly to help accommodate a larger V6 engine under the hood. Once again, we find the extra girth can be attributed to new stitched-in center components, which are clearly visible from the rear, plus wider wheel arches as well.
Engine options will likely be a collection of Ford gas powerplants, plus a 48-volt mild-hybrid gas-electric option for green-minded buyers. Diesel options will make the list in Europe. Both FWD and AWD are expected for the drivetrain.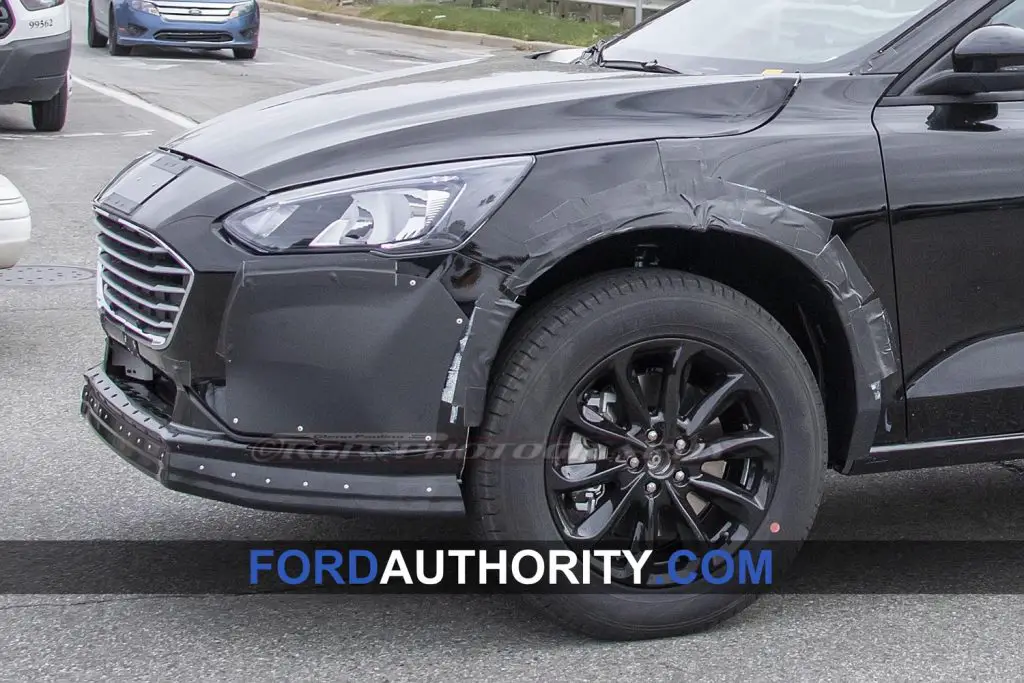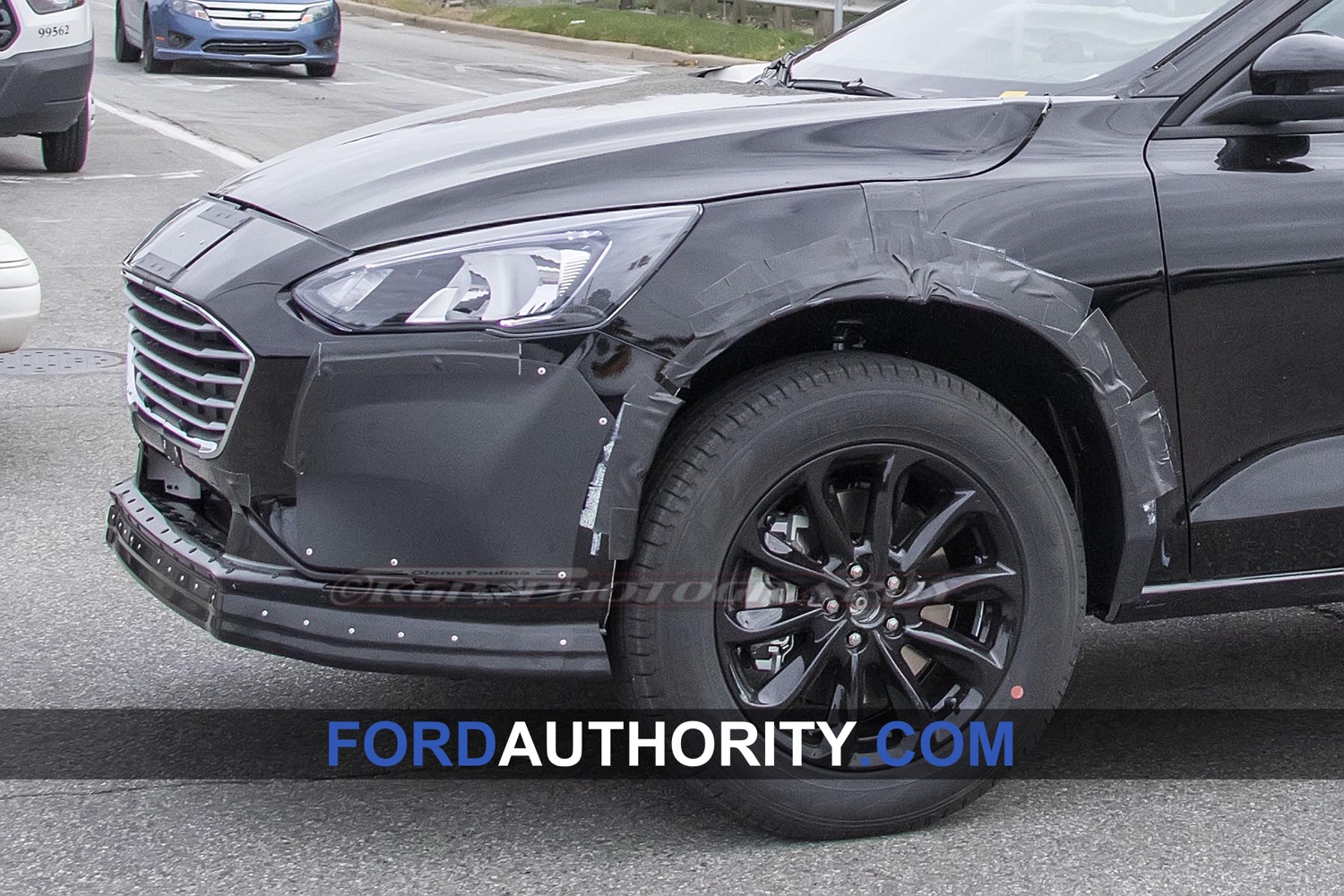 The new Ford Fusion replacement is rumored for release in 2021, but we think the 2023 model year is more likely. When it does hit the market, the new Outback rival will be sold globally.
Subscribe to Ford Authority for more Ford Fusion news and around-the-clock Ford news coverage.