A white Jeep Gladiator Rubicon was just spotted outside Ford's test facility in Dearborn, Michigan, indicating that Ford is currently conducting benchmark tests on the rival FCA product. The midsize pickup's presence provides further evidence that the Blue Oval brand is prepping a forthcoming next-gen Ford Bronco pickup truck model variant.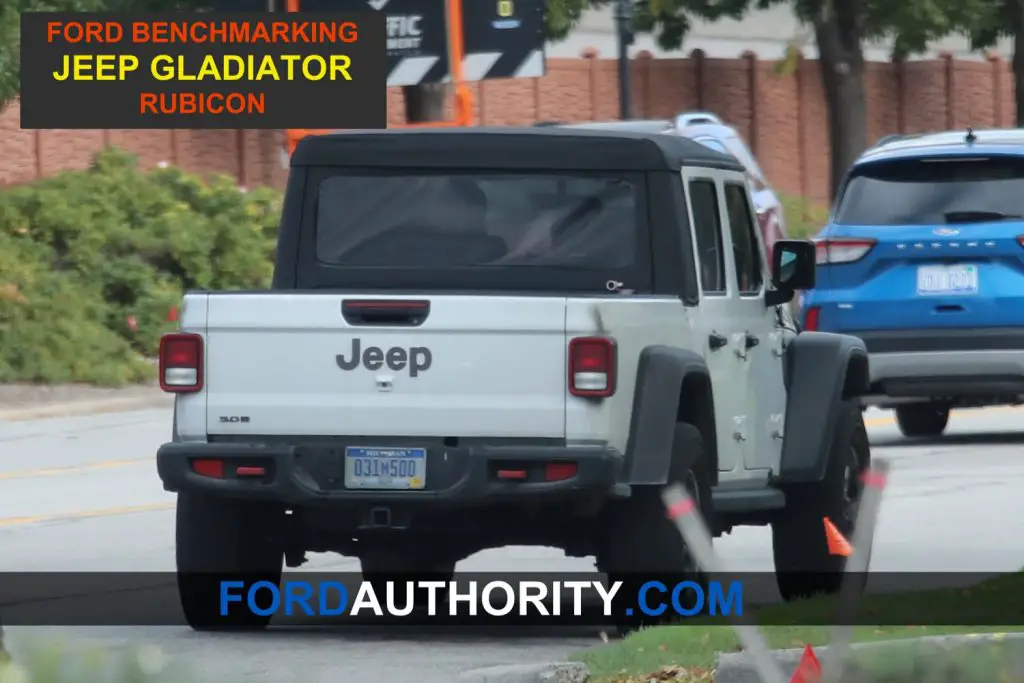 For those who may be unaware, rumors have been swirling that in addition to SUV and crossover model variants, known as the "regular" Bronco and "baby" Bronco respectively, Ford will also offer a midsize pickup model variant of the iconic Bronco nameplate, similar to the product cadence for the Jeep Wrangler and Jeep Gladiator.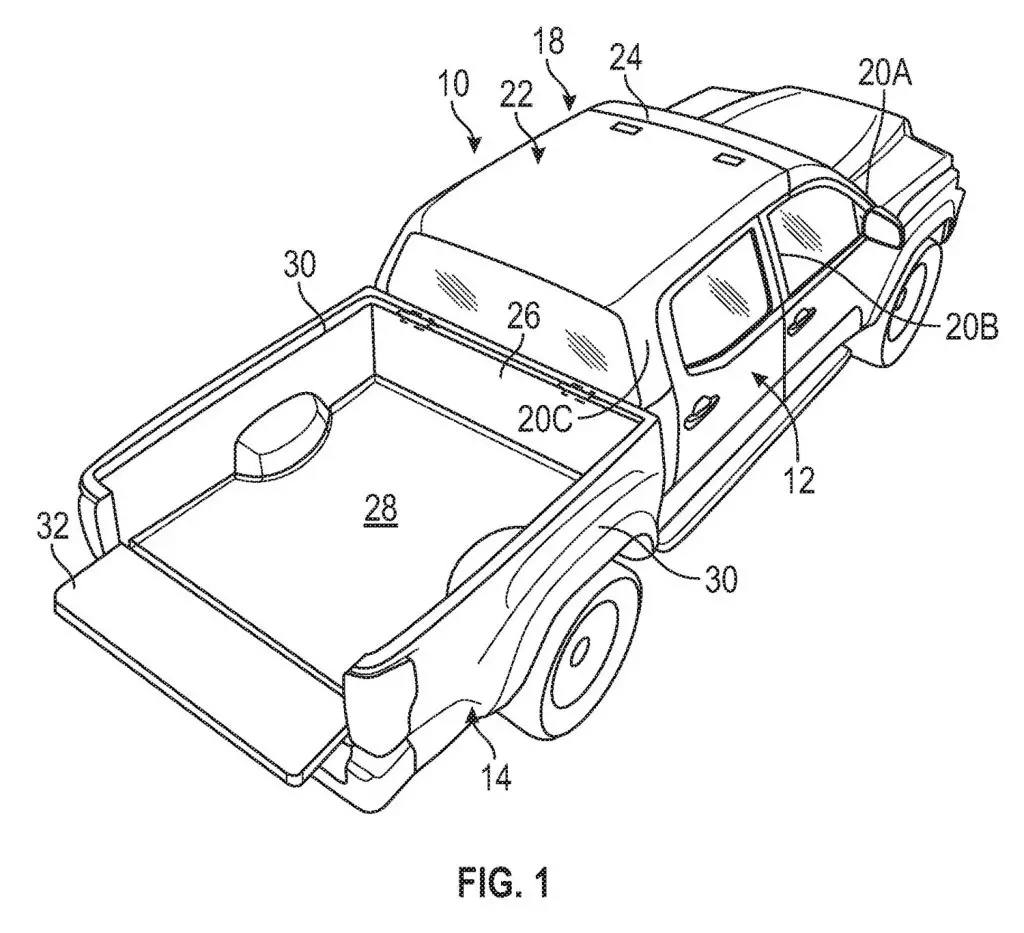 Last month, we covered a recent Ford patent that appeared to show a convertible truck aimed at the Jeep Gladiator. The patent included details on removable doors that could be stored, and how they are better than what Jeep has on offer.
While the vehicle in the patents shows what appears to be the Ford Ranger, the new Ford Bronco pickup will likely offer removable doors and a removable roof as well, similar to the Jeep Gladiator. What's more, the Ford product includes provisions that make the top easier to remove and install for a single person.
Indeed, Ford is looking to target all possible pickup truck demographics after departing the car segments here in the U.S. While Ford already offers a successful line of full-size trucks with the F-Series, as well as the popular Ford Ranger for the midsize segment, the new Bronco pickup will offer a new look and an overarching focus on off-roading lifestyle to help set it apart from the Ford Ranger, much like how the Ford Bronco SUV will set itself apart from the similarly sized, but differently positioned Ford Edge.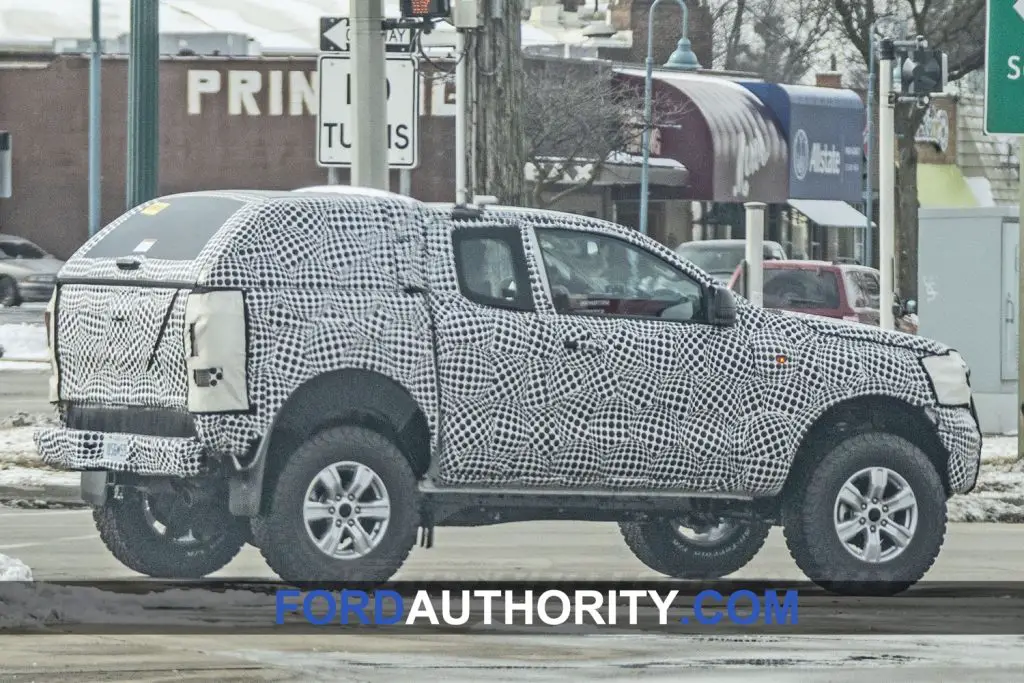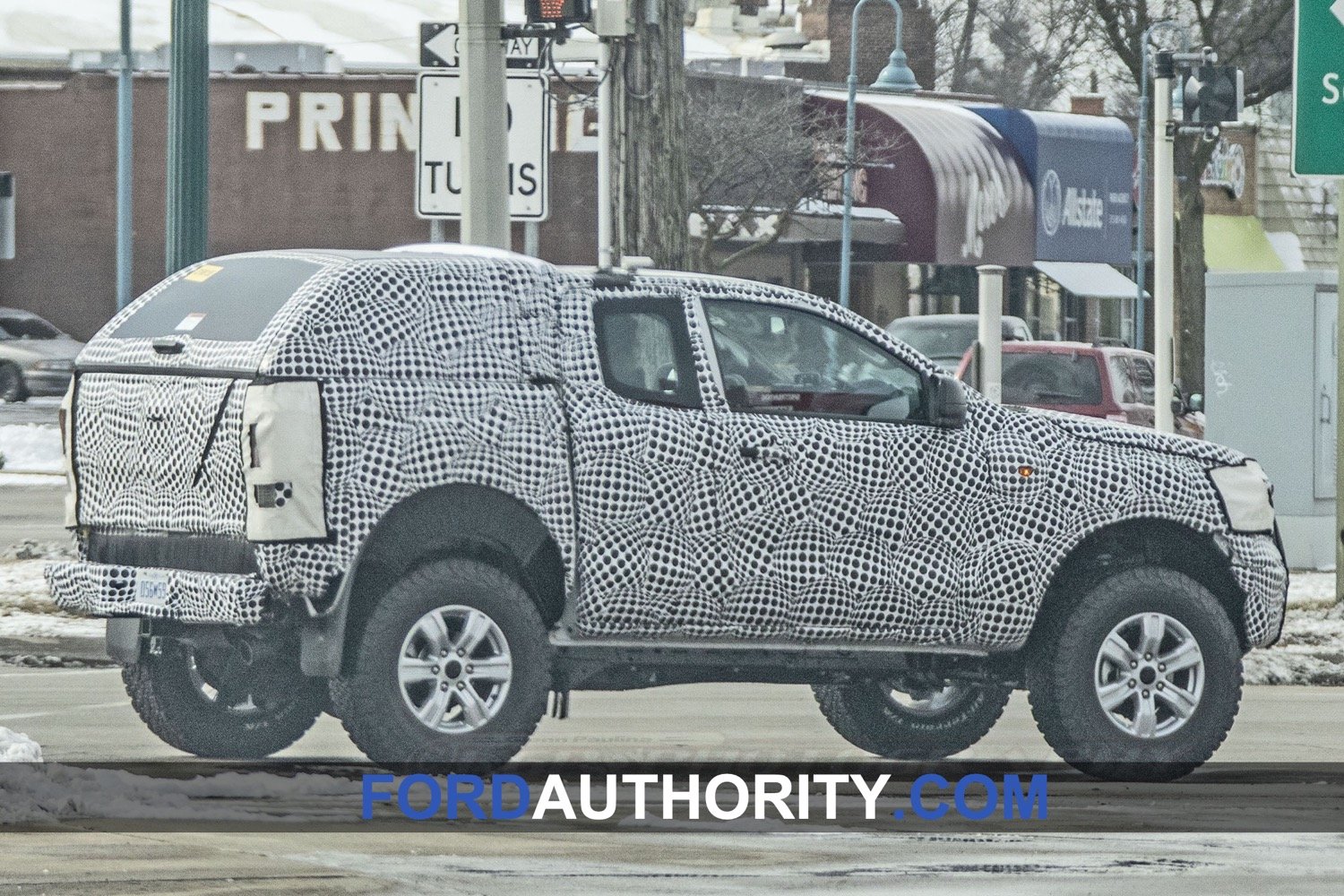 Details will likely include a body-on-frame construction, with production taking place at Ford's Michigan Assembly Plant in Wayne.
We've caught Ford testing various contemporary Jeep products before, including the standard Jeep Wrangler, so it's highly likely we'll continue to see rival products like the Jeep Gladiator show up around Ford's test facilities as development on the new Ford Bronco continues.
As such, make sure to subscribe to Ford Authority for more Ford Bronco news and around-the-clock Ford news coverage.