Yesterday Ford officially announced the debut date for the Mustang-inspired EV that is likely to be called the Mach-E. Ahead of that unveil, less than a month away, something interesting has turned up on Facebook via Allcarnews. The publication has laid hands-on alleged CAD files for the Mach-E and used those files to generate some renderings of the EV.
The renderings look very good, and the CAD file does appear to have the styling cues that you can make out in the teaser video and photo that Ford released this week. The publication states that it is 98 percent sure this is what the Mach-E will look like. The renderings show an EV with no grille openings, but an indent that looks like the Mustang grille.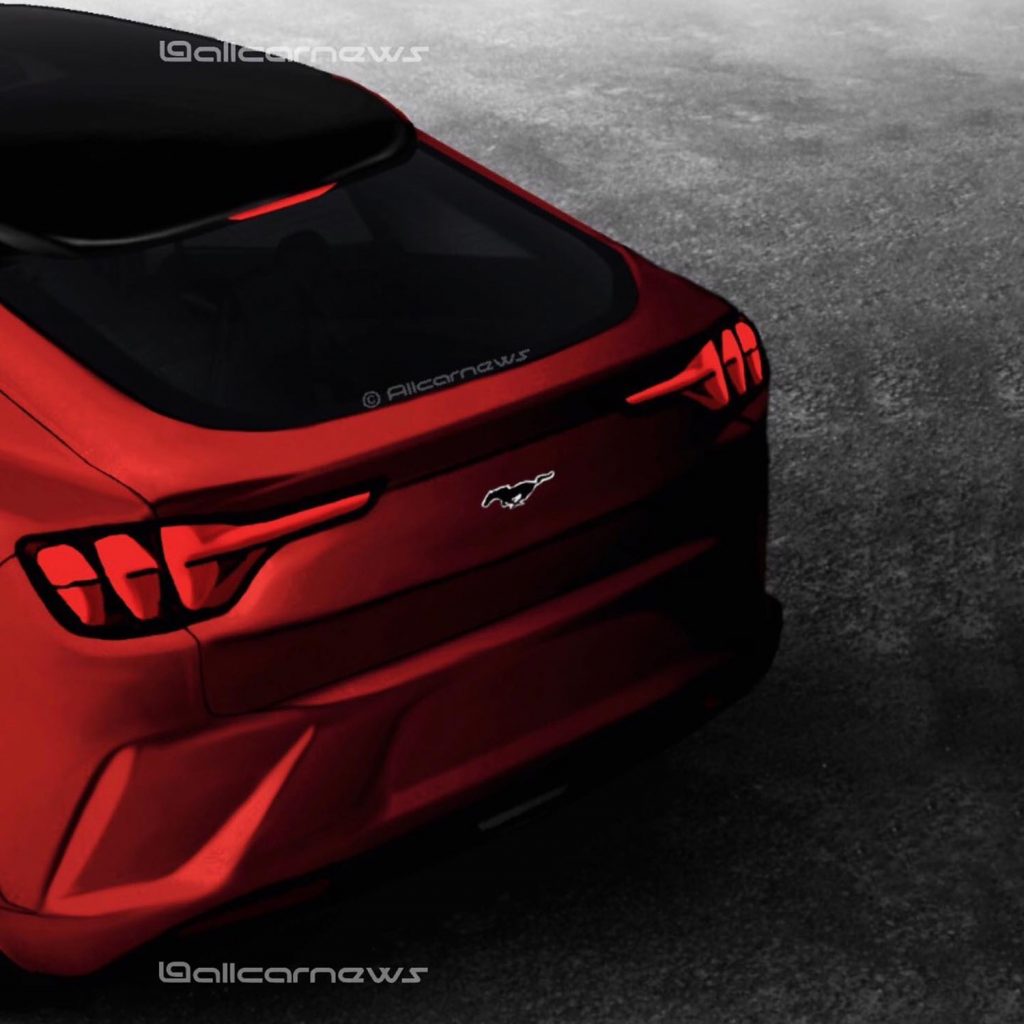 The three-panel taillights on each side are a certainty. The renderings do a very nice job of offering Mustang styling cues without looking like someone took a Mustang and put larger wheels and a suspension lift on it. We know a little about the Mach-E at this point. Ford has made it clear that the EV will offer a range of about 300 miles per charge in U.S. test cycles.
Bill Ford has said that the Mach-E will "go like hell," indicating the vehicle will offer impressive performance. If Ford can bring an EV with good looks and a long driving range to market at a fair price, it could take business from Tesla. The Mach-E will be sold in the U.S. and Europe, and the market launch is expected in 2020. Ford has teamed up with Electrify America for its nationwide charging network and recently Electrify America leaked in its press release about the charging network a RWD and extended-range version of the Mach-E.
Subscribe to Ford Authority for more Mach-E news and around-the-clock Ford news coverage.
Source: Allcarnews Facebook