Ford is being very coy with the Mustang Mach-E, or as the Blue Oval prefers to refer to the car "The Mustang Inspired Electric Crossover." We've suspected the vehicle will debut as the Mach-E, Ford does hold a trademark on the name. As much as Ford wanted to call it the Mach 1, Mustang fans squashed that quickly. Recently the Mach-E was spied leaving the last place we would expect – GM's Milford Proving Grounds.
Why was the Mach-E there? Speculation has run rampant that Ford and GM have a secret EV tie-up, but we sort of doubt that. That theory was squashed by Emma Bergg, Ford Global EV Communications Manager, who gave a flat "no" as an answer when the GM partnership theory was floated.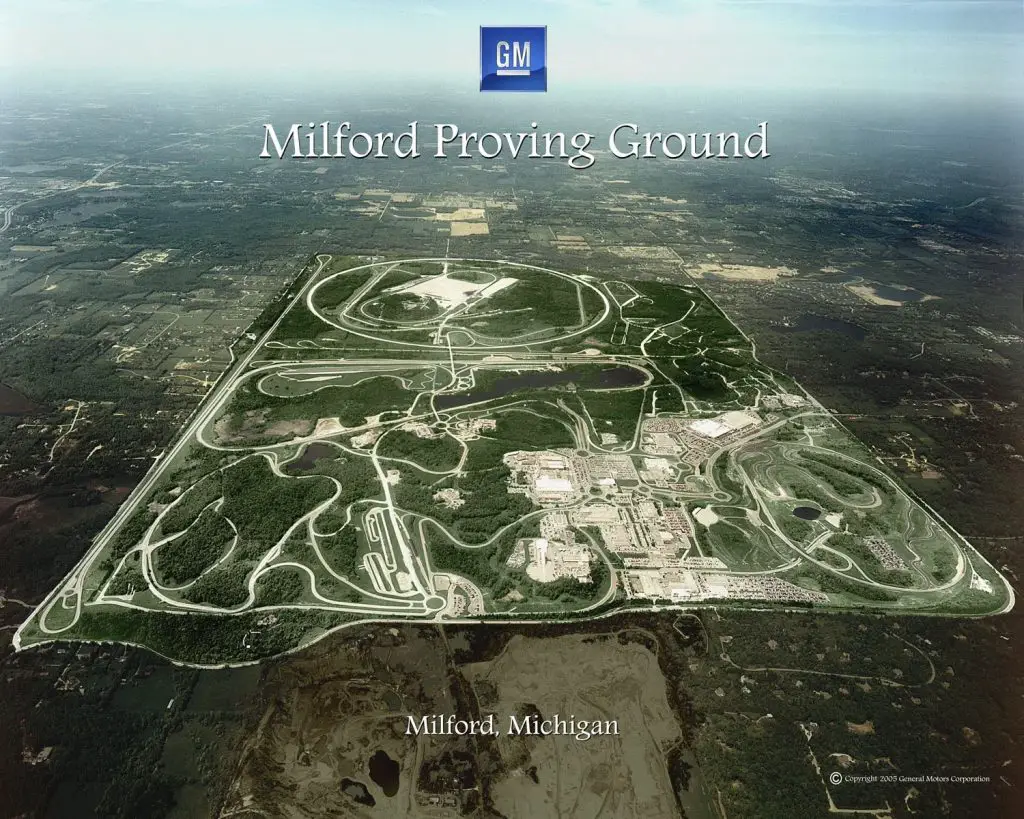 Making the Mach-E rolling out of the Milford Proving Grounds even stranger is that Ford has its own proving grounds nearby in Romeo, Michigan. Perhaps GM has some sort of testing capability that Ford lacks.
Perhaps, much like the very odd-looking Colorado truck that we saw in testing at Ford's proving grounds later claimed to be a third-party manufacturer using the providing grounds, some third-party performing testing for Ford has a deal to use Milford. In the end, we just don't know. The Ford Mach-E EV is expected to go on sale late next year as a 2021 model. It is expected to get a 300-mile driving range. The range reduction was a bummer because it took the Mach-E from besting Tesla offerings to being bested. Note that the image here isn't of the Mach-E in front of the GM proving grounds, our sister site GM Authority had someone nearby and saw the car leaving the proving grounds but was unable to snap the image before the car was gone.
Subscribe to Ford Authority for more Mach-E news and around-the-clock Ford news coverage.
Source: GM Authority