We have seen a horde of Ford patent applications turn up that appear to be for tech that is associated with the new Ford Bronco that is expected as a 2021 model. The new Bronco is rumored to debut in November, which is right around the corner. A new Ford patent has surfaced that appears to be for the Bronco that shows how the roll cage works.
Like the Jeep Wrangler, the top is expected to come off the Ford Bronco, leaving a roll cage behind to meet rollover protection ratings. The new patent shows how the roll cage could be unbolted from the body of the Bronco. That would certainly give the new Bronco the same sort of profile many old first-generation Broncos offered.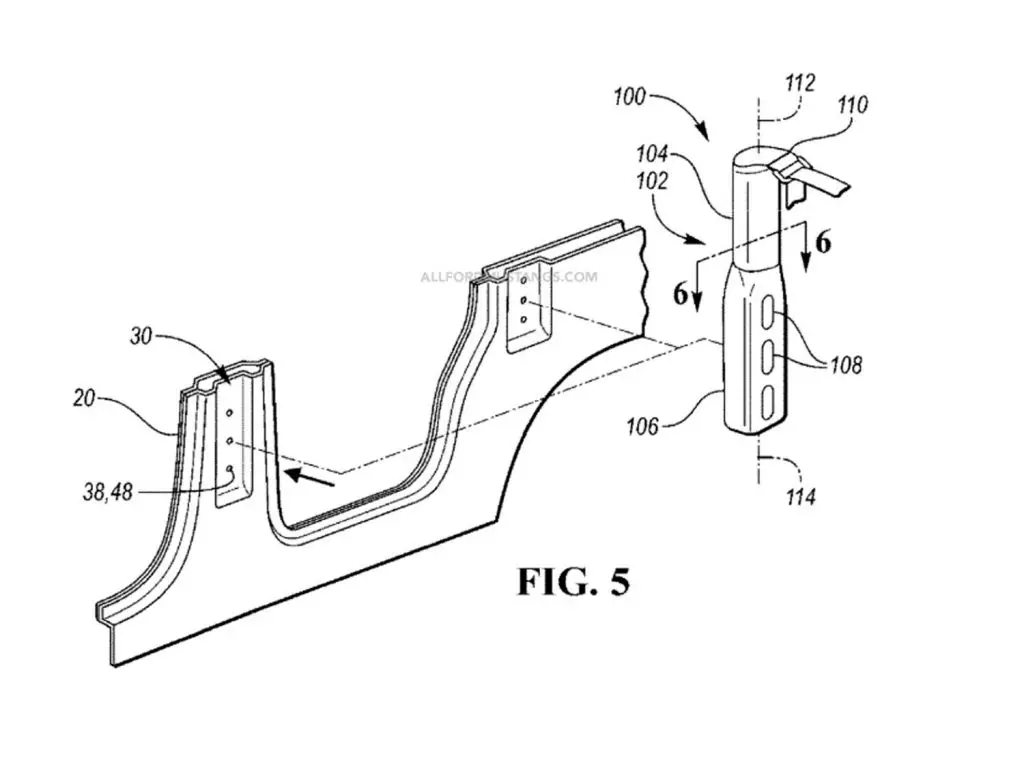 That said, it seems very unsafe for the owner of a Bronco to be able to remove the top from their Bronco, along with the roll cage, and go driving. Speculation suggests that the removable cage may be something that isn't meant to be removed unless it needs to be replaced after an accident.
A bolt-in cage for the Bronco might make for a very nice customization option if the owner could bolt in custom aftermarket cages to offer more style or protection. That said, the patent application does show a method for attaching shorter pillars to the body after removing the cage that has seat belts on them. It's unclear how a vehicle with this sort of gage might meet rollover standards.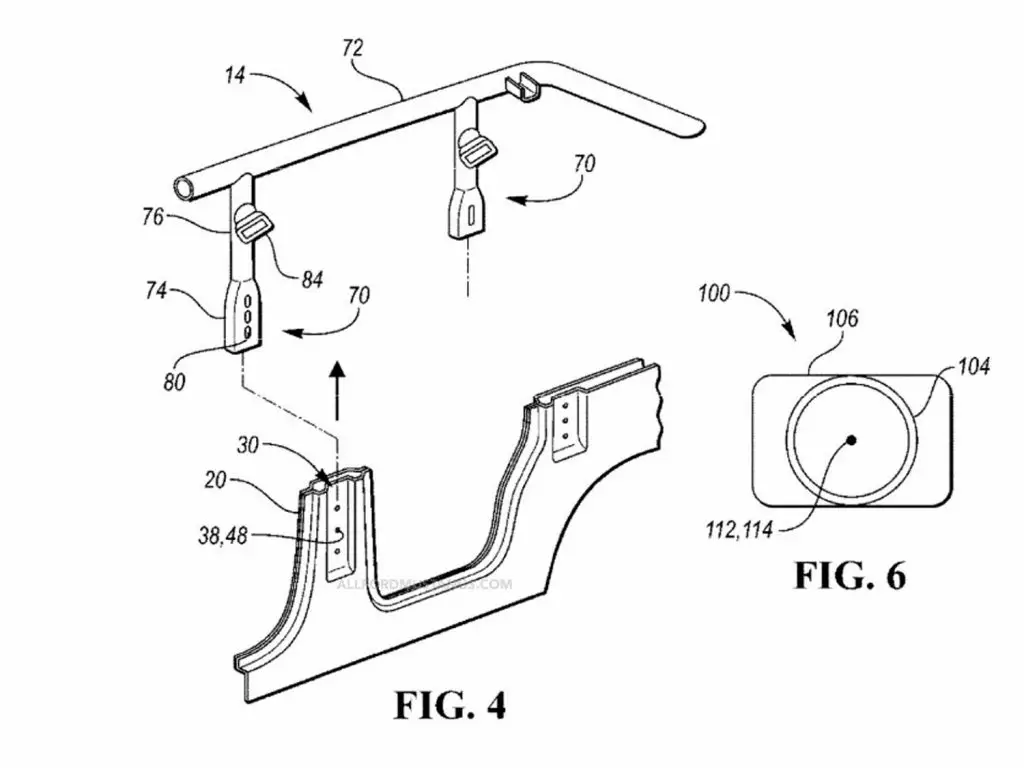 Something else interesting of note on the patent drawings that show the hood of the vehicle. Those appear to be the A-pillar mounted mirrors with their fancy lighting we talked about in the past, but they are folded in a forward direction. On the trial, you don't need side mirrors, and folding them in would create more clearance on really tight trails. Since we know the mirrors have lighting on them, the folded appearance hints that the lighting might also be able to provide more light for off-roading in the dark.
Subscribe to Ford Authority for more Bronco news and around-the-clock Ford news coverage.
Source: AllFordMustangs