Ford Europe has announced that the Ford Transit Custom Plug-in Hybrid trials have expanded to include Cologne, Germany. The new test location compliments the tests that are still going in London and Valencia, Spain. The goal of the new test location is to help Ford to analyze the real-world benefits of vehicles like the Ford Transit Custom Plug-In Hybrid vans, which can drive 35 miles on electricity alone.
As part of the new trial, Ford is also investigating how blockchain technology could help to accurately track and increase the number of green miles that vehicles drive. Blockchain is a data security technology that underpins digital technology, according to Ford. The tech allows a permanent time-stamped record of data that is saved onto multiple computers and continuously grows as new records, or blocks, are added. Ford is also looking at Geofencing technology.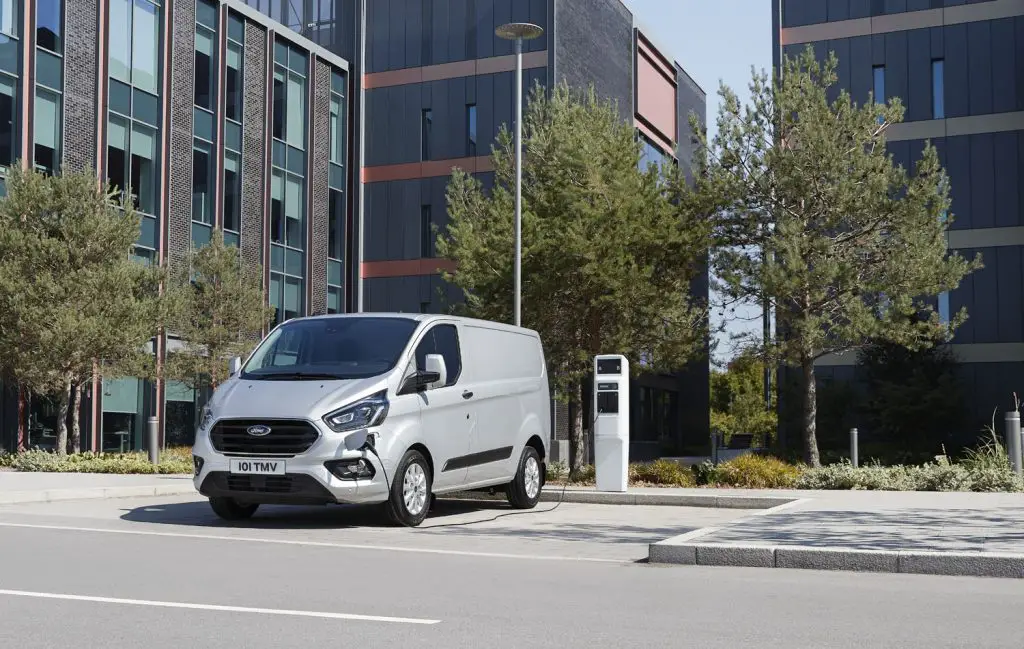 Geofencing is the creation of a virtual geographical boundary defined by GPS technology. The tech will help to establish and enforce the green zones that some European cities are defining. The challenge for the cities with green zones is in implementing and administering them. It's also hard for drivers to understand where and when restrictions are in place.
Ford wants to help alleviate that problem using its geofencing and blockchain technology. The Cologne trial has ten PHEVs in the trial, which will last for a year. Each of the vehicles being used in the trial has a FordPass Connect onboard cellular modem and a plugin device that enables geofencing and blockchain capability. When the vehicle enters a controlled zone, the electric-drive mode is triggered, and zero-emissions miles are documented. The information is sent to a secure digital ledger, a blockchain, ensuring that the data is stored for the vehicle or fleet owner and the city.
Subscribe to Ford Authority for around-the-clock Ford news coverage.