To say that the way the contract with the UAW shakes out for GM has an impact on the contract Ford will ultimately agree to is an understatement. Workers on strike at GM are into their fifth week out of work. That means they have been living on strike pay. It's hard for workers used to making several times that amount to live on a few hundred dollars per week.
Ford UAW members know how hard it would be to live on such small paychecks, and reports indicate that some Ford UAW members are taking supplies to the GM workers to help them get through. Reports claim that many Ford UAW members feel that GM workers are sacrificing for them. UAW members are also big on solidarity.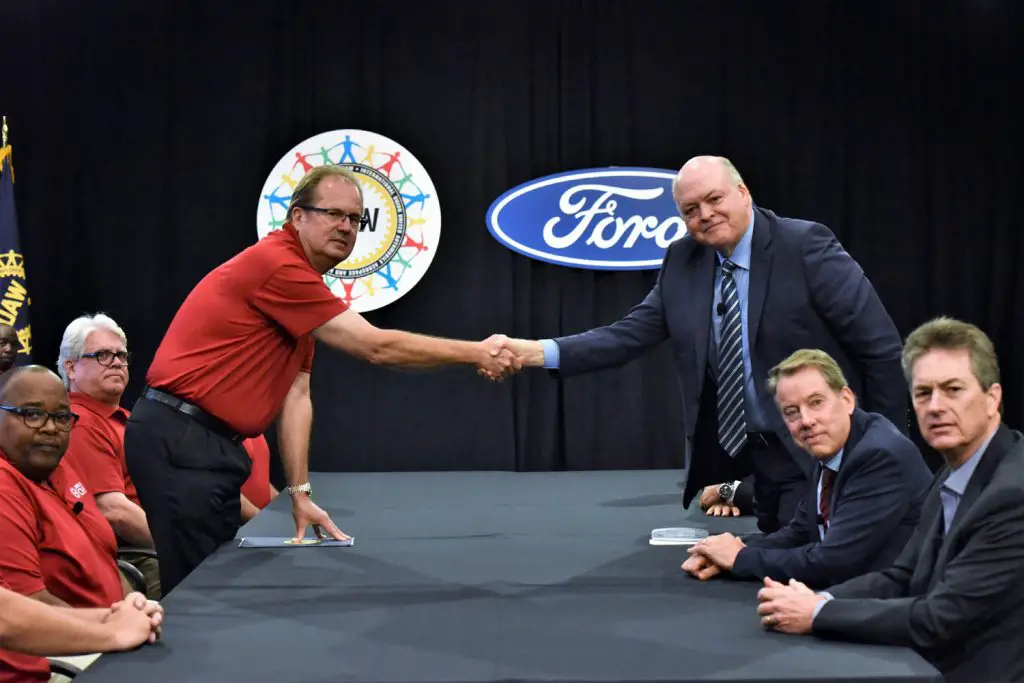 One Ford worker says that if Ford isn't willing to budge on the same points that GM held on, the UAW might have Ford workers on strike. The Ford worker noted that the "better part" of the Ford workforce is probably not prepared for long term strike. The Ford workers have also been donating cash along with the food to the GM workers on the picket line.
Word is that the Ford and FCA UAW members are turning up at the gates of the GM plant to picket right alongside the GM workers. Reports indicate that between 15 and 30 Ford and FCA members show up per day at the three Romulus Powertrain gates to spend an hour on the picket line. One day, about 100 Ford workers came to picket at Romulus. Rumors continue to suggest GM, and the UAW might be close to a deal that will end the strike.
Subscribe to Ford Authority for around-the-clock Ford news coverage.
Source: Free Press