Ford UAW negotiations started only a few days ago and have already come to a tentative agreement. Ford has confirmed that after three days of negotiations, a tentative agreement has been reached. Ford says that more details on the proposed four-year contract will be provided at a later date. Contract negotiations with GM and the UAW were long fought and very bitter, resulting in a strike that lasted 40 days and reportedly cost GM $2 billion.
Ford UAW negotiations went smoother thanks to the GM contract, which was undoubtedly used as a guideline for Ford. The UAW has confirmed that a tentative contract has been reached with the national negotiators elected by their local unions voting unanimously to recommend the new contract to the UAW-Ford National Council. The UAW has declined to give any details on the tentative agreement with Ford "out of respect for our members."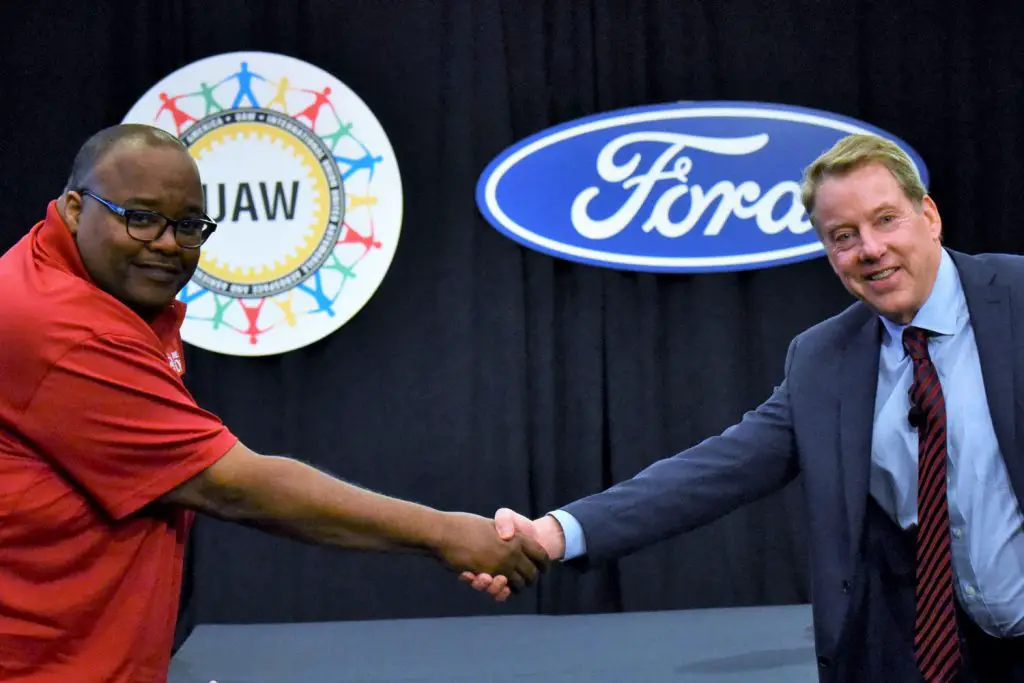 Local UAW Ford labor leaders have been told to prepare for a UAW National Ford Council meeting in Dearborn on Friday. The contract deal with Ford will impact 55,000 hourly workers. Details that will be announced later will include any ratification bonus for the workers. Once the UAW Ford council members have reviewed the deal, they will vote on sending it to members for ratification, and workers will then have a chance to review the contract.
Healthcare costs are expected to be a key issue in the new contract. Speculation has suggested that Ford might put a stipulation on how workers use their health insurance to save money, with the goal of having workers use primary care doctors rather than emergency or acute care. The GM contract kept the hourly worker contribution at 3 percent; it's unclear now if Ford's contract will do the same thing.
Subscribe to Ford Authority for around-the-clock Ford news coverage.
Source: Free Press