GM and the UAW reached a tentative agreement this week, and yesterday UAW leaders got a chance to vote on the contract. Those leaders have voted to send the contract to union members where the GM UAW contract will be voted on by the rank and file. As all this is going on, the strike continues.
Details on the GM UAW contract have surfaced, and those details don't bode well for Ford with its upcoming UAW negotiations. Details that are reported about the GM contract indicate that the automaker has agreed to pay a record $11,000 ratification bonus. It will also grant 3 percent raises over two years and 4 percent lump-sum bonuses in the other two. Temporary workers that have been with the company at least 90 days will get $4,500 bonuses.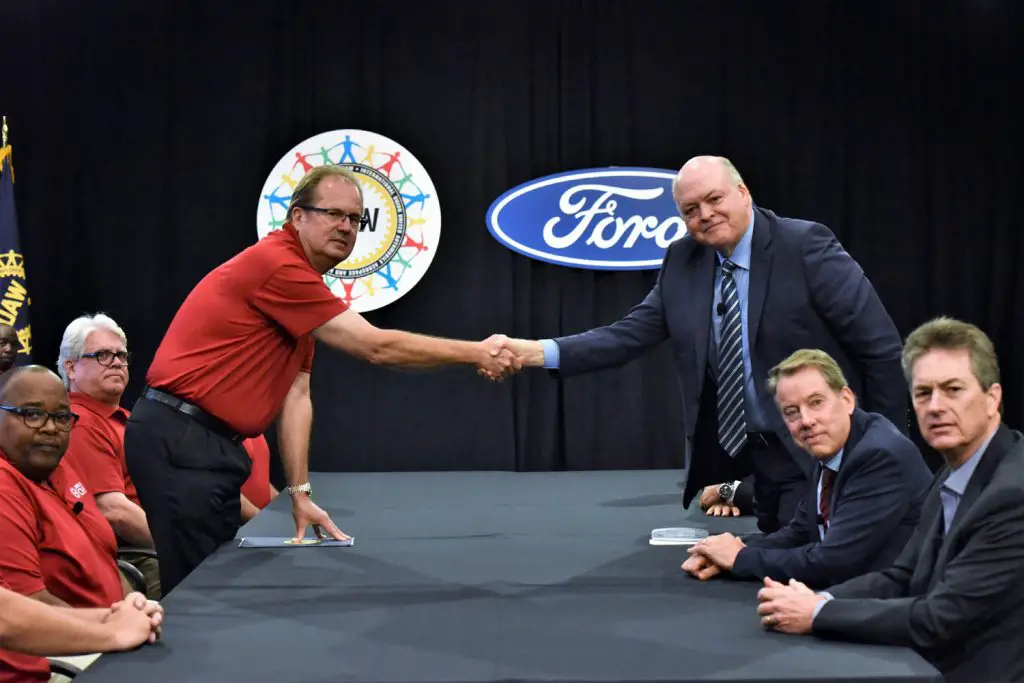 GM also agreed to make no changes to the existing healthcare plan. Saving on healthcare, which is one of the largest employee expenses for all automakers, including Ford, is one place where Ford and others had hoped to save money. GM, Ford, and FCA had all stated that the existing healthcare plans would be too expensive in the coming years. The new contract means that all permanent workers within four years or less will be paid $32.32 per hour.
GM's deal also provides skilled trade workers with a $1,000 tool allowance. The profit-sharing cap has been removed under the proposed contract. Under the old contract, workers received a $1,000 bonus per $1 billion in profits with a cap of $12,000.
GM's contract sees the Lordstown Assembly plant remain closed along with the Baltimore and Warren transmission plants. Detroit-Hamtramck plant will remain open with a new product, which is unspecified. One key gain in the new contract is that temporary full-time workers will be converted to permanent status after three or more years of continuous service starting on January 6, 2020.
Subscribe to Ford Authority for around-the-clock Ford news coverage.
Source: GMAuthority