The head of the UAW negotiating team voted to ratify a contract pending approval by rank and file UAW workers and leaders on October 16th. After the contract was sent out to be voted on by UAW members, it took nearly ten days for the final votes to be counted, and the GM UAW contract approved. The GM UAW contract was ratified on Friday, October 25th. Looking at the deal on its surface, it sounded like a big win for the GM UAW hourly workers. The contract was so good that some of the salaried workers at GM feared the automaker would come looking to save money in their departments.
Despite how good the contract looked, only 57 percent of the union workers voted in favor of the deal. Reports indicate that more than 38,000 GM UAW workers voted during the ratification process out of the more than 46,000 that GM has on the payroll. When the final vote was in, there was no clear indication given of when the GM UAW workers would get back to work. The contract grants the workers $11,000 ratification bonuses with temporary employees working at the factory for more than 90 days receiving $4,500 bonuses.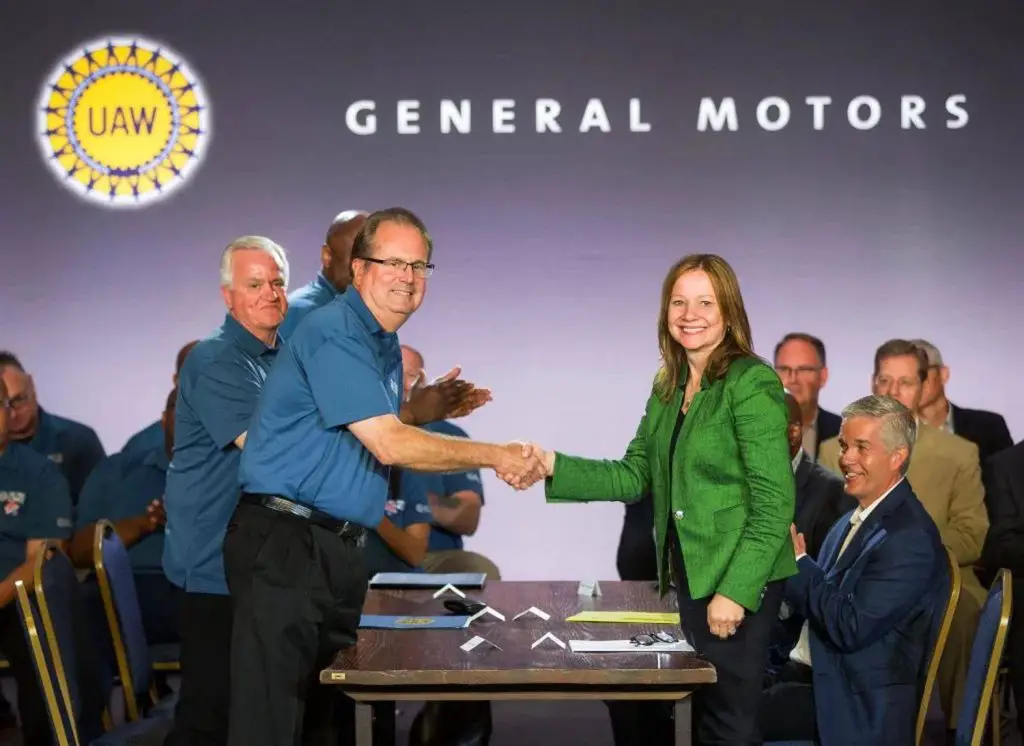 The workers have also been granted a 3 percent wage increase alternating with a 4 percent lump-sum payment on alternate years of the contract over the next four years. GM will invest $7.7 billion in U.S. manufacturing operations, and it will continue operating the Detroit-Hamtramck Assembly plant. The contract will see Lordstown Assembly in Ohio remain closed along with GM transmission plants in Warren and Baltimore.
Estimates peg the cost of the strike to GM at $2 billion since it started on September 16th with the strike spanning 40 days. It was the longest GM employee strike since the 67-day strike in 1970. The contract will be used as the baseline for Ford and FCA, and it's unclear which will go into negotiations next.
Subscribe to Ford Authority for around-the-clock Ford news coverage.
Source: GMAuthority