Fans of the Harry Potter films might recall the flying blue Ford Anglia that whisked Harry away from the land of Muggles back to the wizarding world. A replica of that car (that can't fly or go invisible) was stolen. The owner of the Ford Anglia says that he went to the garage where the car was stored to get a tire pump and noticed it was gone.
The thief had a head start on investigators as it had been six days since the owner had last checked on the car. The owner of the vehicle is a man called Steven Wickenden, and when he asked around, he learned from the postman that a "young lad" had been seen driving the car and had asked for directions to Dover.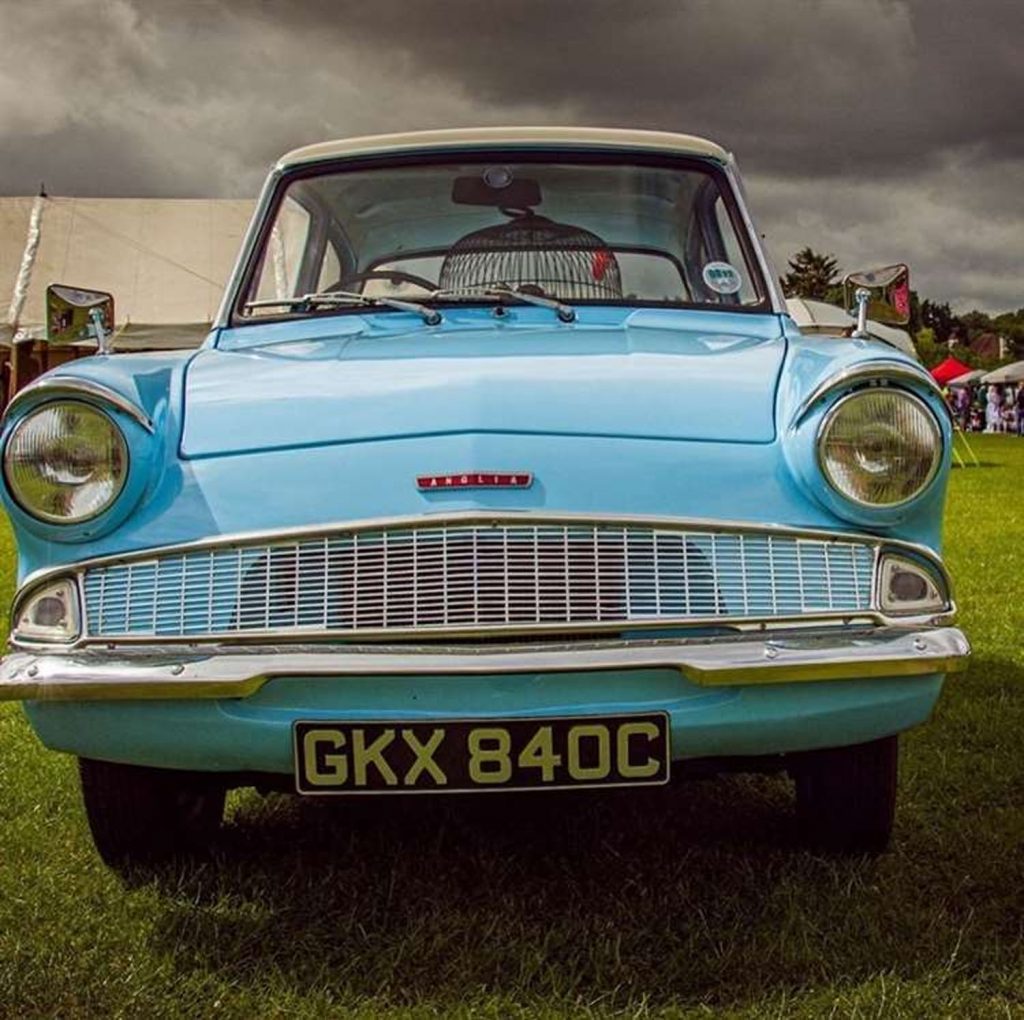 The Harry Potter replica is a 1965 Anglia 105E model. The car was rented out for Harry Potter themed birthdays, weddings, and for TV and movie filming. The vehicle shouldn't be hard to find; it had a model of the snowy owl cage in the back seat.
The car had signatures inside from actor Rupert Grint, who played Ron Weasley, and Julie Walters, who played his mother along with autographs from other cast and crew. As of now, the vehicle hasn't been found, and the police are still searching. The Anglia was made by Ford UK and had a 997cc over-head valve straight-four. The cars were never fast but gained more notoriety when used on-screen in the Potter film. Wickenden's car was stolen sometime between 3:15pm Monday, October 14th and Sunda, October 20th. Check out this Ford Capri 280 for a look at another British classic.
Subscribe to Ford Authority for around-the-clock Ford news coverage.
Source: Kent Online