The Ford Raptor is the only factory offered truck out there that is intended to go fast in the desert. The Raptor is a truck that sells well for Ford, and other manufacturers want in on that market. Rumors suggested last month that one of those rivals would be a truck said to be the Silverado ZRX. If Chevy were going to test the ZRX, a desert race truck would be the place to do it.
As it happens, Chevy unveiled just such a race truck this week, and it looks suspiciously like a production-ready vehicle. The truck is racing in the Best in the Desert Racing series and debuted at the Laughlin Desert Classic. Chevy's Mark Dickens, the chief engineer of Government Programs, Performance Variants, Parts, and Motorsports, said that desert racing is "brutal" and is an excellent place to test new components.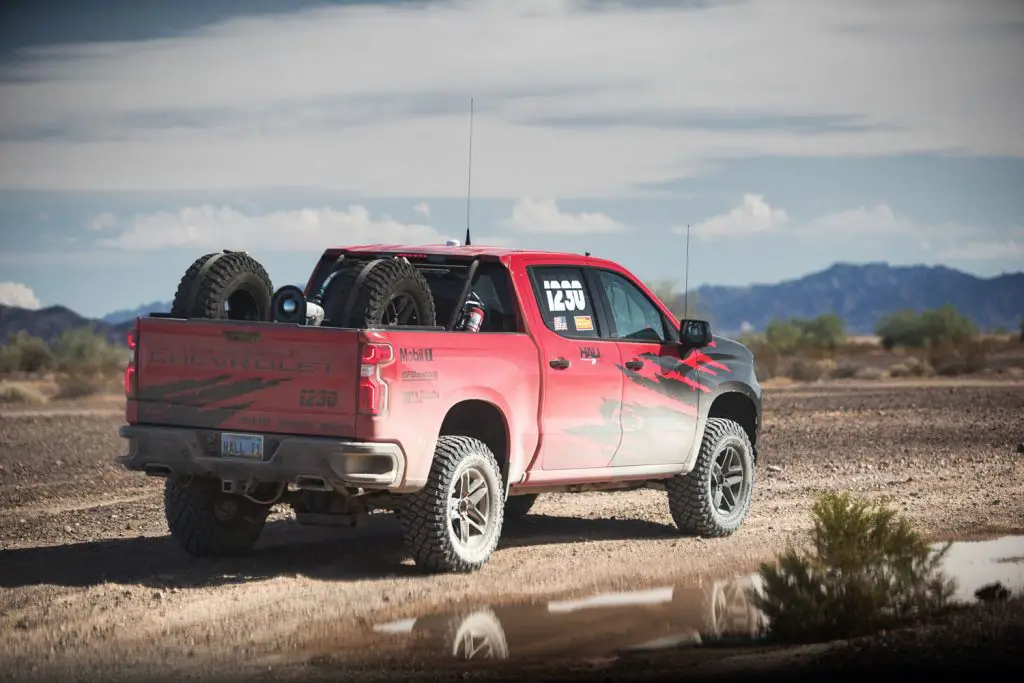 Chevy's Silverado race truck started as an LT Trail Boss with a 420 horsepower 6.2-liter V8 and 10-speed automatic. It will compete in the 1200 Stock class limiting the changes to the truck to suspension, underbody, and race-safety equipment. The engineers made some major changes, including a long travel suspension, front and rear jounce shocks, and a set of prototype high-capacity Multimatic Dynamic Suspensions Spool Valve dampers.
That sounds a lot like the list of hardware that is on the Ford Raptor. Those dampers were first seen on the ZR2 racing truck but were scaled up for the Silverado for greater wheel travel and control. Chevy lists other prototype parts on the Silverado race truck as rear shock skids, 35-inch off-road tires, and numerous skid plates. We think that Chevy rolling out a competitor to the Ford Raptor is a great thing. More competition will push Ford to improve the Raptor and might bring even more competition to the segment. Check out this Ford Raptor Trophy truck.
Subscribe to Ford Authority for around-the-clock Ford news coverage.
Source: GMAuthority