NASCAR racer Kevin Harvick drives a Ford Mustang NASCAR around the track every weekend. His main sponsor is Busch Beer, and Busch says that Kevin Harvick is "Busch's guy." Busch says that Harvick is an elite driver and represents the brand proudly. Busch says that while it puts its name all over Kevin Harvick, it also gives airtime to two of his biggest rivals.
For the Drydene 400 at Dover International Speedway on October 6, Busch is doing something to make Kevin Harvick feel special. The livery his NASCAR Mustang will wear for the race is "All-Harvick." For one race, everything that was Busch will be Harvick.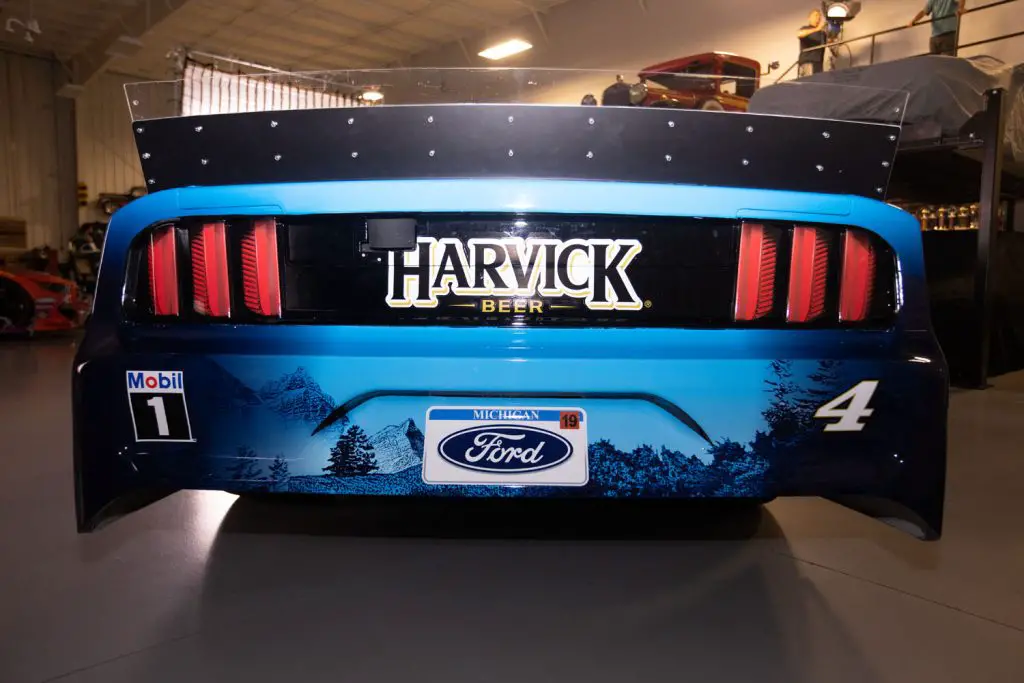 Take a look at the livery for Harvick's racing car and everywhere the car normally says Busch, it now says Harvick. The hood graphics, side graphics, and rear graphics, as well as his racing suit all, bear his last name. The advertising for his main rivals that Busch Beer is talking about his fellow NASCAR drivers Kyle and Kurt Busch.
It would be great if Busch printed up some cans of its beer with Harvick on the label. The video talking up the name change is funny when Harvick opens the beer, it says HARVICKKKKKKK instead of BUSCHHHHHHHH. Harvick placed second in the playoff opener in Las Vegas.
Subscribe to Ford Authority for more Mustang news and around-the-clock Ford news coverage.