At this point, we all know that Ford is working in a Mustang-inspired SUV that is widely expected to be called the Mach-E. The Mach-E will spawn a Lincoln EV as well. Lincoln is going to offer a plug-in hybrid version of the Corsair, which will land before the pure Lincoln EV does.
Ahead of any plug-in hybrid and EV, Lincoln dealers need charging stations, and at least one of them has its station installed. An image of the charging station has turned up on Electrek, where they have said it is a copy of the Tesla Supercharger design.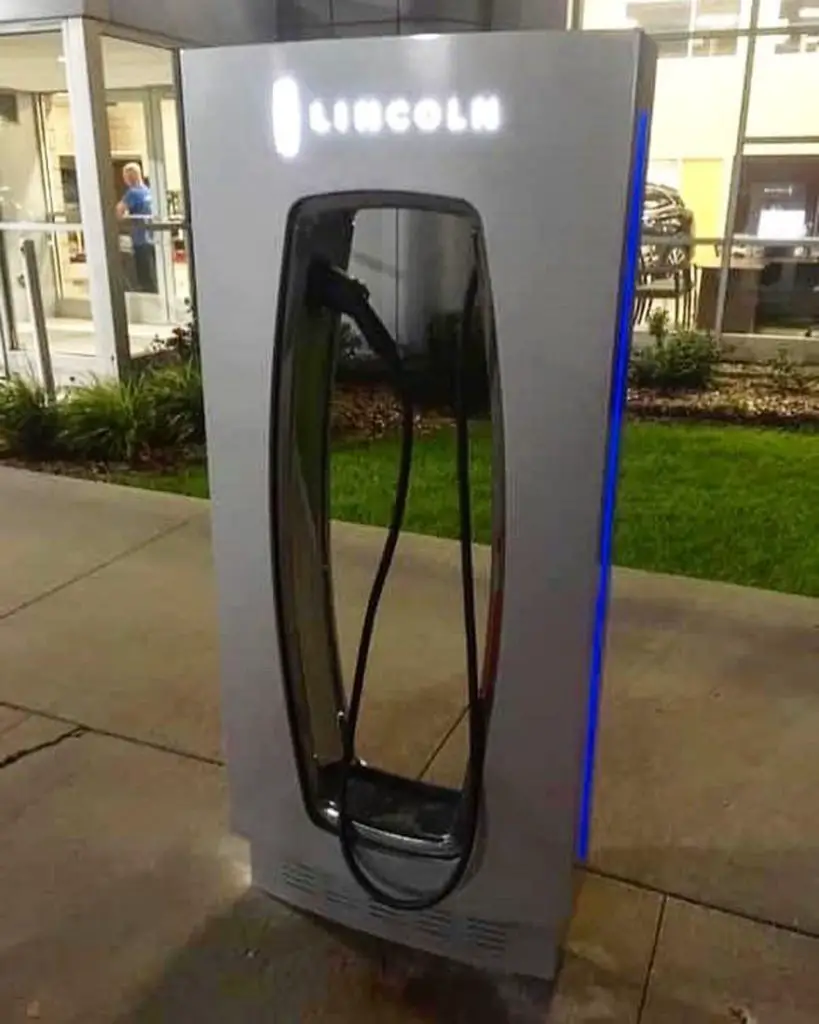 They say it copies Tesla because of the opening in the center. We aren't sure that the publication realizes the open center of the Lincoln charger is the shape of the Lincoln logo that the automaker has used since before Tesla was even a twinkle in Elon Musk's eye. I guess if any EV charging station that has a hollow center is a copy of Tesla, then Lincoln is copying them.
One thing we will agree with the publication on is that we hope Lincoln follows the same steps that Tesla took when it first rolled out its Supercharger network. We'd like to see Lincoln offer EV and plug-in hybrid buyers free charging with the purchase of the car. Telsa did that early on with its Model S, and it certainly helped with the adoption of the EV.
We don't know how exactly Ford will handle the charging of the EVs outside of offering EV chargers at dealerships. Ford has teamed with Ionity in Europe for charging stations and is working with Electrify America in the States. It appears for now that the automaker has no intention of rolling out its own branded charger network. Do you think Lincoln is copying Tesla?
Subscribe to Ford Authority for the latest Lincoln Aviator news, Lincoln news and around-the-clock Ford news coverage.
Source: Electrek