Martin Truex Jr. drove to a dominant victory in Sunday's First Data 500 from Martinsville, leading 454 laps to take his first win at the iconic short track and lock himself a spot the NASCAR Cup Series Round of 4 Championship.
But while Truex Jr.'s win was important for him, his Joe Gibbs Racing team and the NASCAR playoff race, it was a post-race fight between Denny Hamlin and Joey Logano that seemed to catch most of fans' and the media's attention.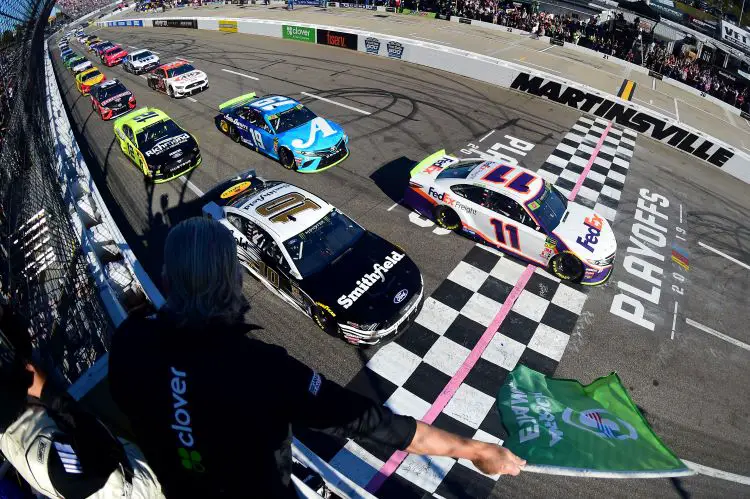 The events leading to the fight began when Hamlin and Logano were battling on track late in the race and the No. 11 Toyota Camry drifted up into the No. 22 Ford Mustang, pinching Logano against the wall and spinning him out. This brought out the caution (one of 11 yellow flag periods) with just 40 laps to go. When the green flag came back out, it became apparent that Logano had a cut tire on his No. 22 from, the incident – though the Ford driver was still able secure a top 10 finish after pitting, as he was the last driver on the lead lap at the tiny short track.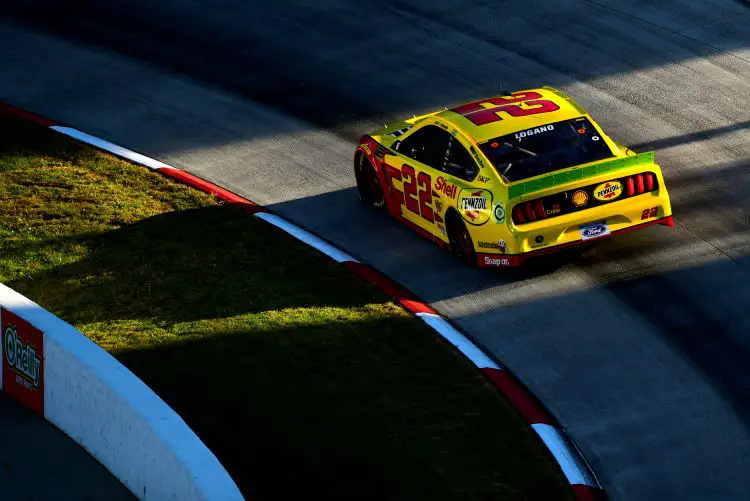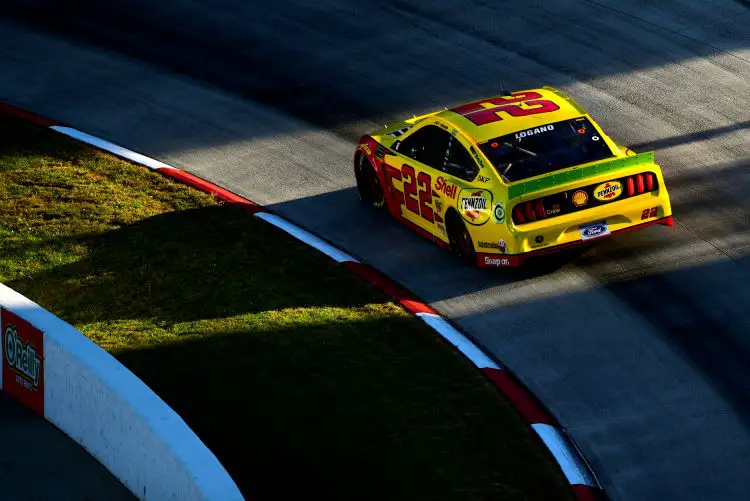 Cameras showed Logano and Hamlin discussing the incident in the paddock post-race, with Logano clearly upset and Hamlin, who finished fourth, defending himself from the verbal attack. Logano then escalated the situation, giving Hamlin and shove before quickly turning around and walking away. Hamlin then pursued Logano, unhappy over the physical contact. This sparked a brawl between JGR and Team Penske crew members, with the No. 22 team trying to subdue Hamlin as he went after Logano.
"We were having a discussion," Hamlin said post-race. "Everything was civil, and then, like Joey does, he does a little push and then runs away. So that's Joey. Scared. He said, 'Do you want to go?' I said, 'Yes, I'm here.' But then he runs away."
"I just wanted to see what his thoughts were, and it wasn't quite the answer I was looking for," explained Logano.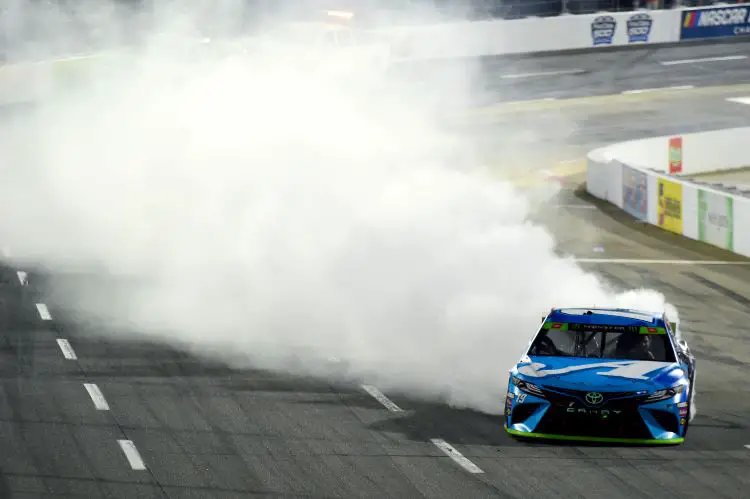 Truex Jr., meanwhile, held off a hard-charging William Byron late in the race, who appeared strong in corner entry but ultimately couldn't get close enough to the No. 19 Toyota to make a pass.
The NASCAR Cup Series heads to Texas Motor Speedway next weekend for the AAA Texas 500. Click here for full results from Martinsville and check out the video embedded below for complete highlights.
Subscribe to Ford Authority for more NASCAR news and Ford news.