The gang over at Car Wow is always drag racing cars and trucks against each other than have no real reason to be drag raced. We've seen them race a stock first-gen Ford Raptor against a modified second-gen Ford Raptor and a stock Ranger Raptor in the past. This time they are taking the same modified second-gen Ford Raptor, we have seen race before and pitting it against a vehicle known far and wide for its drag racing prowess- The Jeep Wrangler Rubicon.
To try and stack the deck in his favor, the presenter took the top, doors, and spare tire off the Jeep Wrangler Rubicon. The Wrangler Rubicon is running the 2.0-liter turbo engine that makes 272 horsepower and 400 Nm of torque. This is the same gas turbo-four we can get Stateside in the Wrangler as an option over the standard V6 engine.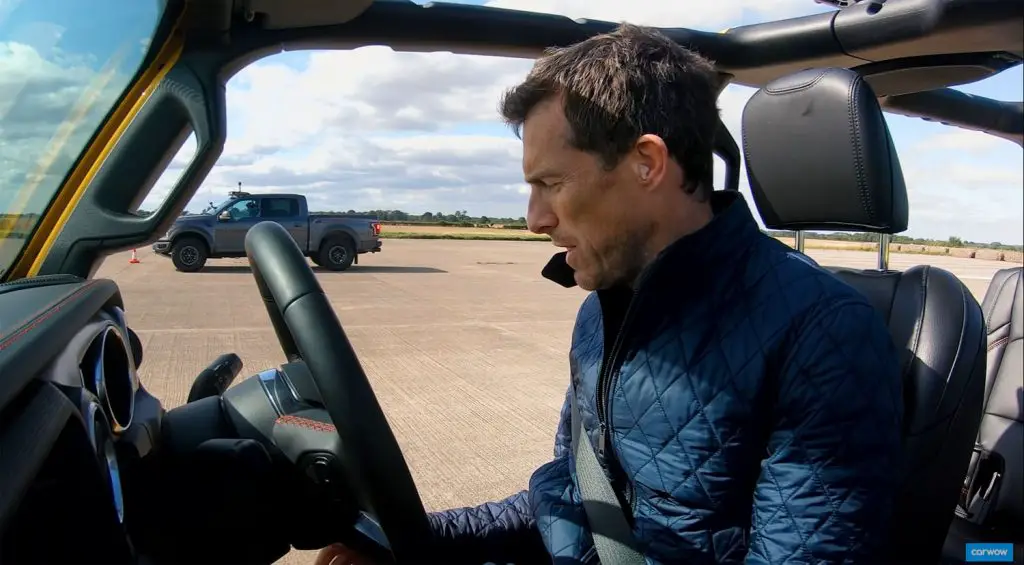 The Raptor in this drag race has the same 3.5-liter twin-turbo V6 that all second-gen Raptors use, but it has been tuned by Sutton and makes 520 horsepower and 698Nm of torque. That is vastly more power and torque than the Wrangler makes. As you might expect, the Wrangler Rubicon loses the drag race.
What you may not expect is that the Wrangler gets the Raptor out of the hole and holds onto the lead for a while. At the end of the quarter-mile, the two vehicles are closer together than you might expect. The race makes us wonder how a stock Ford F-150 Raptor would fare against a Wrangler in a drag race. With the standard 450 horsepower, it may well have been the Wranger on top.
Subscribe to Ford Authority for around-the-clock Ford news coverage.