Sometimes we stand back and wonder why. Why would someone do this to a Mustang? This car has the front of a late-model Camaro. As much as we like the Mustang, and loathe mixing of brands, the conversion looks very clean and well done. There is a bit of a story here too.
See all those stickers on the side of the Mustang and the spindly track wheels? Word is the guy who owns this car had modified it for road racing, and after running it with the factory V6 for a while, he wanted more power.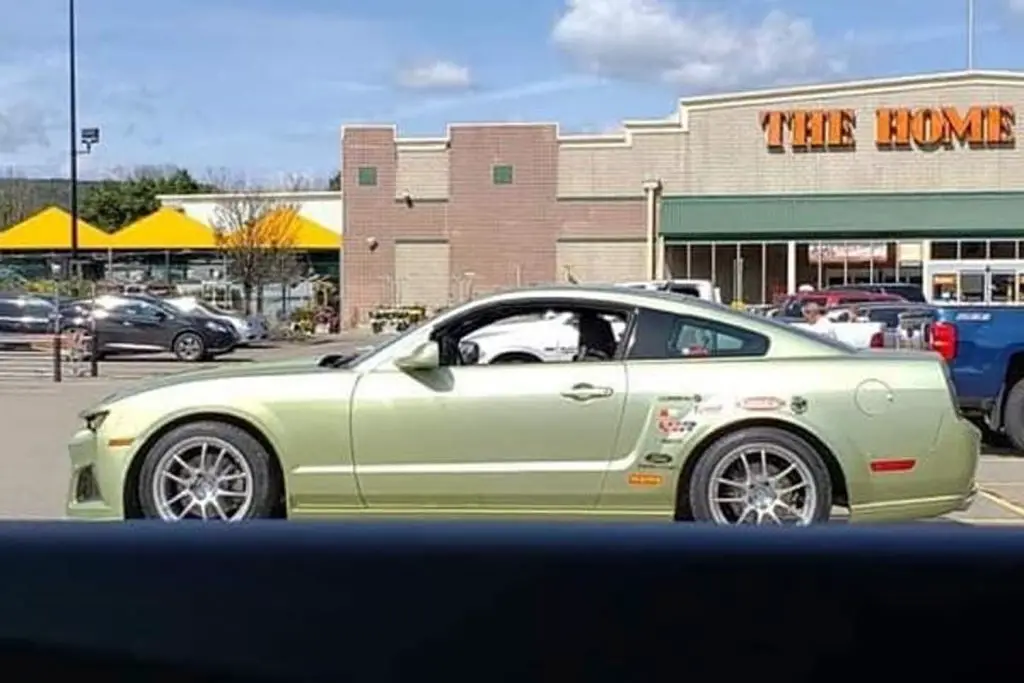 In a move that will make the Ford purists unhappy, he opted to swap in a Chevy 6.2L LS3 V8 engine right out of a fifth-generation Camaro. With the car being mostly Ford with a heart transplant from a Camaro, we guess the owner decided whatevs and just took the front off the Camaro and put that on the Mustang too.
The craftsmanship is surprisingly well done. We would love to know how the guy pulled this off. We'd also wonder why he didn't just sell the Mustang and get something more fitting for the track. It's a head-turner for sure; we aren't sure it turns heads in the right way. Not long ago, we saw another S197 Mustang that wore the body of another brand pretty well.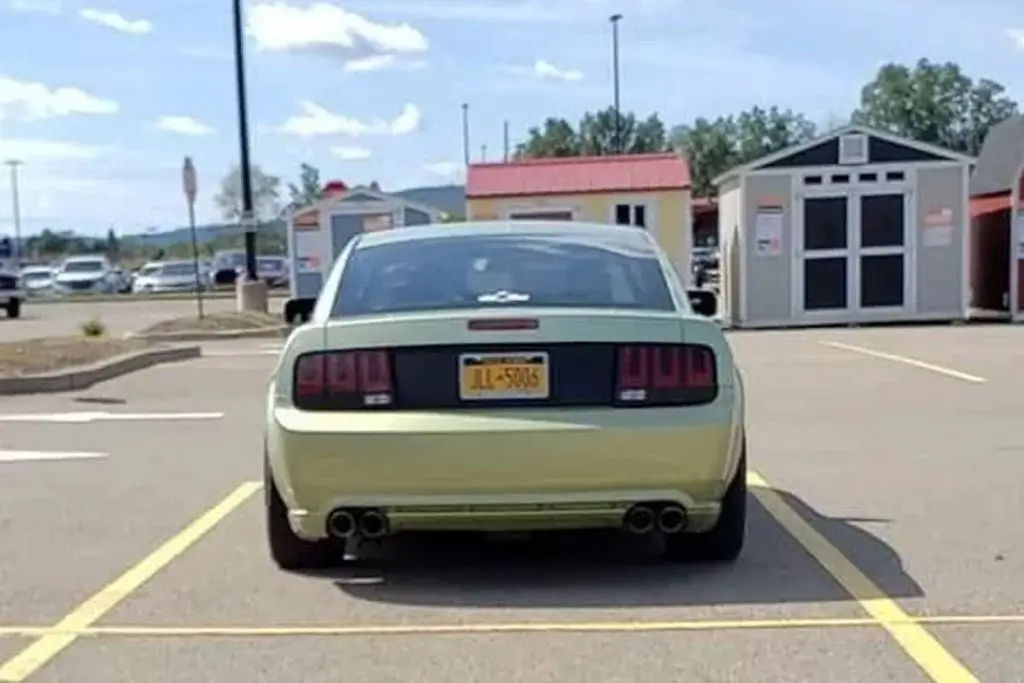 That convertible had the front and rear off a Dodge Charger grafted on. The Ford purists won't like this Camustang one bit. We'd like to know how it fares at the track, it probably still gets passed by Miatas.
Subscribe to Ford Authority for more Mustang news and around-the-clock Ford news coverage.
Source: GM Authority