Race Star wheel is bragging on its sponsored drivers for the NRMA racing events. Clair Stewart II won the NRMA Coyote Stock championship after entering the final race in the first place for points. Race Star says that the setup Steward was running was Race Star's Pro-Forged wheels with Race Grip technology.
The wheels helped Stewart to get consistent launches and put down the best 60-foot times he has had in three years. Race Star owner L.B. Davis said that Stewart raced well all season, and the new Race Grip tech in his company's wheels helps get people into the winner's circle.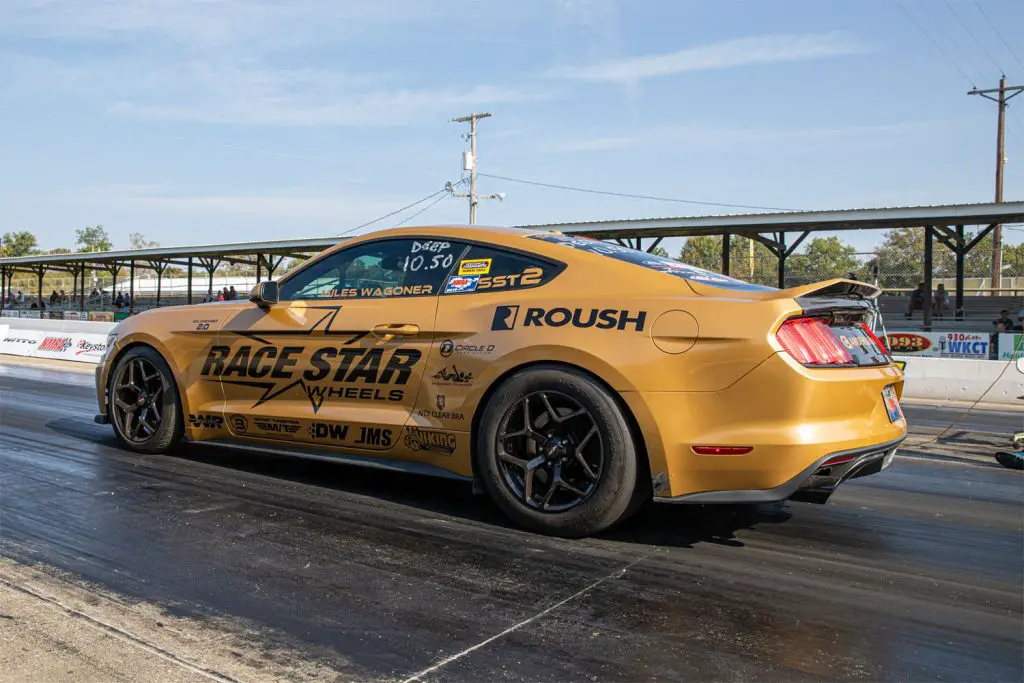 Race Star had another champion on its wheels with Larry Firestone in a 2008 Mustang winning in the Super Stang class. Other than the two championships to its credit in NRMA, Race Star also had several other tops finished in the series. Miles Wagoner finished fourth overall in the Super Stang class. Larry Geddes took fourth overall in the Open Comp class.
Kent Nine took seventh in the Limited Street class. John Butsko won the championship in the Race Star Wheels Ford Muscle class. Race Star has been supporting the NMRA for years, and Davis says that the company loves this series. The company is looking forward to what next year might bring. Mustangs are one of the most common cars at the drag strip and have the power to run impressive times. In June, we talked about a Mustang racer who had gone under 9 seconds in the quarter-mile using a supercharged 5.0-liter Coyote V8 Mustang.
Subscribe to Ford Authority for more Mustang news and around-the-clock Ford news coverage.