We are all looking forward to the 2020 GT500 around here, and the only things that are disappointing about the car are the weight and the price. The 2020 Shelby GT500 may wear the Shelby name, but Ford makes the car. Shelby American is the arm of Shelby that hops up Mustangs of all sorts.
Shelby American already squeezes 800 horsepower out of the standard 5.0-liter Coyote V8 under the hood of the standard Mustang GT. Naturally, Mustang fans are undoubtedly wondering if Shelby will turn its hand to hopping up the 5.2-liter supercharged Predator V8 engine under the hood of the 2020 GT500 that already makes 760 horsepower.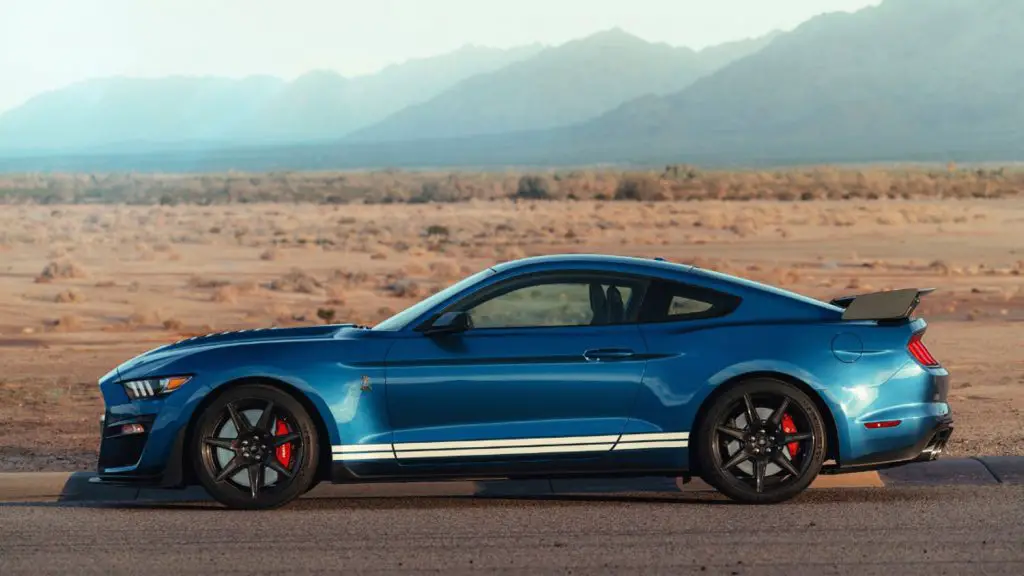 The question was also to Shelby American reps recently, and Autoblog reports that the response wasn't from Shelby American reps but directly from Ford Performance marketing manager Jim Owens. He quickly piped in "at least 1,000 horsepower." That would be a gain of 340 horsepower from stock. If the internals can handle that much boost, you can bet there is a bunch of power on the table with nothing more than a tune and a smaller supercharger pulley.
As for what a hopped up GT500 might be called, it won't be the Super Snake. Shelby American President Gary Patterson said that the car would need a new name or something from the past. We'd suggest Cobra. A 1,000 horsepower GT500 Cobra gets us all excited. As for letting the 2020 GT500 be so close in performance to the Ford GT, another Ford exec said Ford might not be done with the Ford GT. Currently, the Ford GT Mk II has 700 horsepower, and with no more homologation rules, the gloves can come off. Check out why the 2020 GT500 is slower to 60 mph than the C8 Corvette.
Subscribe to Ford Authority for more GT500 news and around-the-clock Ford news coverage.
Source: Autoblog