Way back in 1996, Ford built a trio of concept cars known as the Ford Indigo. These were some of the coolest concept cars that Ford has ever made looking like futuristic racing cars despite being decades old now. Of the three Ford Indigo cars that Ford built, two of them were rollers meant for car shows, and the third was a running and driving car.
The running Ford Indigo uses a 435 horsepower mid-mounted V12 that was created by combining a pair of Duratec V6 engines. Reynard Motorsport constructed all three of the cars for Ford. Word is that the running version is in the personal collection of automotive legend Jack Roush.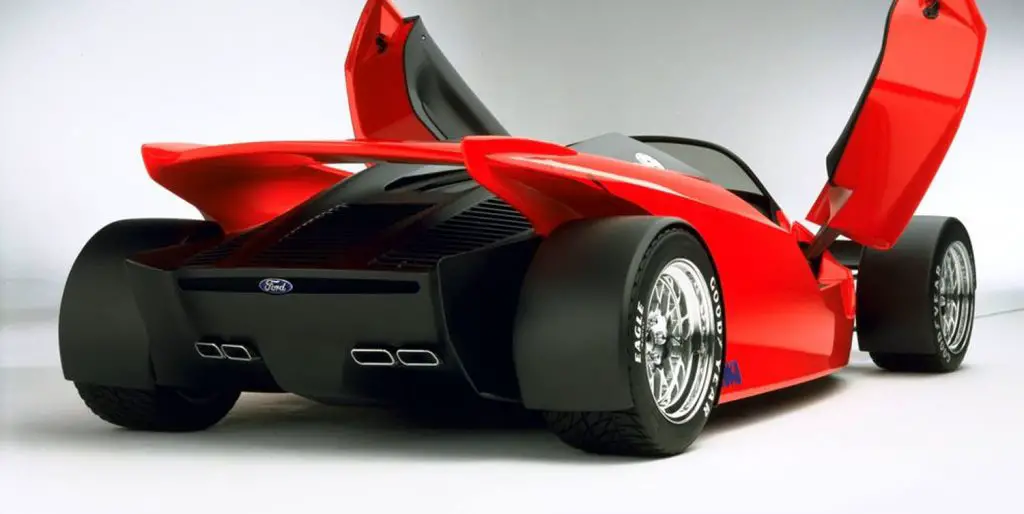 The two rollers were reportedly sold off in the early '00s. The car in the images here is one of those rollers. It looks as perfect as it did on the show car circuit. Presumably, with enough work, you could fit an engine into this thing and go driving, which would be awesome. It's for sale in Detroit, Michigan, and the asking price is $195,000.
That is a lot of money for a car with no engine or transmission. According to the seller, the car has been used as a display piece since it was new. It still sits on the factory tires and the OEM, and very wide, chrome wheels are on each corner. This is said to be the only one of the pair of rollers that has a full interior and functioning doors.
The running version that Jack Roush owns sounds fantastic and has hit the track before. Check out the video above to see that one in action. It's too bad Ford never put that 6.0-liter V12 into production, it sounds like a beast in the video. Note again that the car in the video is not the one for sale. Check out this Ranger Sea Splash concept from the same era.
Subscribe to Ford Authority for around-the-clock Ford news coverage.
Source: Road & Track