There's a lot we don't know about the car in the images here. It's listed as a 1969 Ford Mustang Wagon. Since Ford never made a 1969 Ford Mustang Wagon, this was some sort of DIY project. We are fans of wagons around here and this is a very cool car.
We wonder if this was some other Ford product that someone skillfully grafted the Mustang front clip onto or if this started as a 1969 Ford Mustang that someone skillfully grafted the wagon back onto. The only thing we aren't very keen on is the rear hatch, which looks like it came off a Pinto (which it may well have come off of).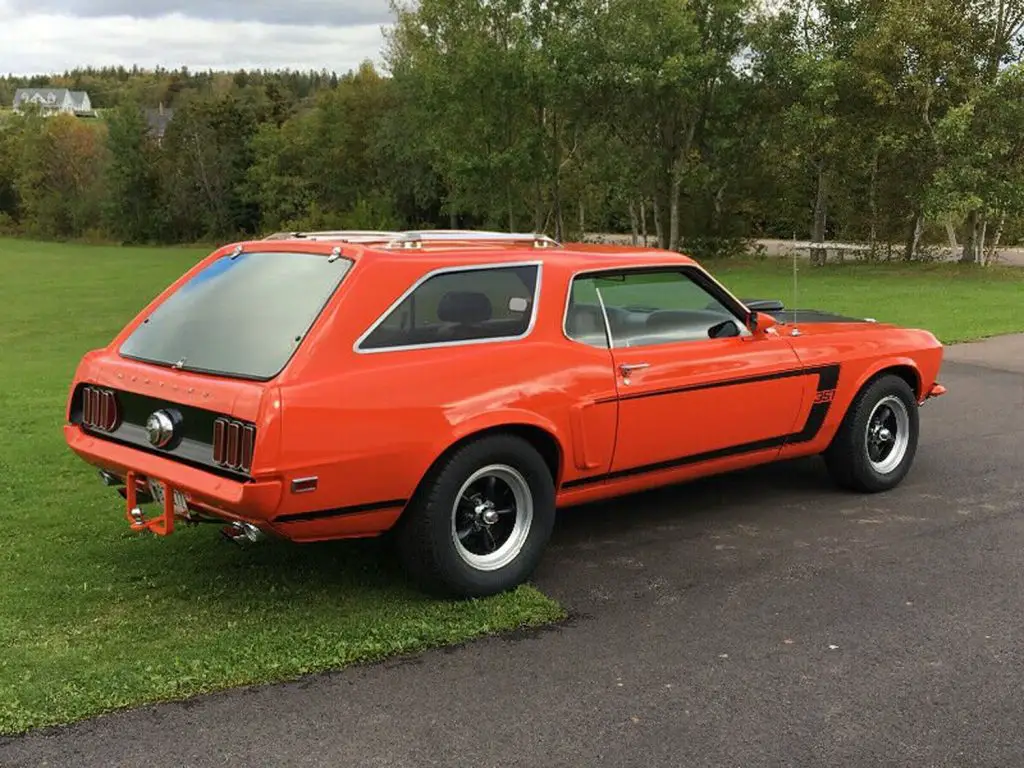 What we do know is that the car was for sale in Canda and had a 351 cubic-inch V8 under the hood that claimed to be in perfect running condition. The 351 is hooked to a 4-speed manual transmission. The car looks to have a Mach One hood complete with shaker scoop and is coated in what appears to be competition orange paint.
It has the hockey stripes similar to a 1969 Boss 302, which we presume is the look they were going for. The interior is enough stock Mustang that we think this was a 1969 Mustang that someone welded the hatch of a wagon to. We assume that the wagon section came off a Pinto. Wherever it came from, the entire project is clean and well done. check out this 1969 Ford Mustang Boss 429.
Subscribe to Ford Authority for more Mustang news and around-the-clock Ford news coverage.
Source: AllFordMustang