Negotiations with GM and the UAW isn't going well with a strike rolling into more than two weeks and losing GM millions. As the strike wears on with GM, the UAW has been in negotiations with Ford. The Ford negotiations were widely expected to be much easier for both as Ford is seen as more of a negotiation partner than other automakers.
UAW VP Rory Gamble sent a letter out to the unionized workforce at Ford on Thursday that said 18 out of 20 of the subcommittee bargaining units had reached tentative agreements. Those agreements aren't the "large economic items" that will be discussed with top-level negotiators at Ford. Negotiations with GM have been tedious and slow-moving, with some of the smaller issues taking a full week to resolve before negotiators could move to the main table negotiations.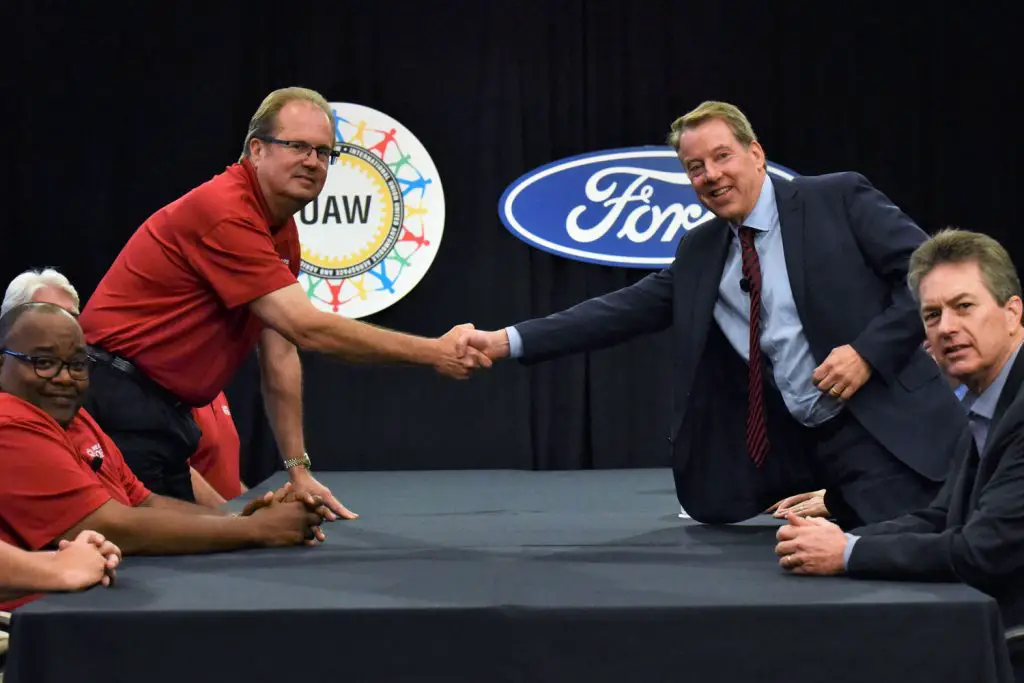 The UAW intends to use any agreement they come to with GM to leverage Ford and FCA into accepting a similar deal. Despite that desire, the other non-GM departments at UAW have continued to negotiate with their respective companies.
Gamble noted in the letter to Ford UAW workers that the UAW-GM bargaining team will continue to negotiate first, but the other teams are ready and able to complete negotiations when called on. UAW negotiators could decide to stop negotiations with GM on the issues they have been unable to come to an agreement on and start with Ford. Changing negotiations to another automaker has been done before, but it is uncommon when workers are on strike.
Ford issued a statement that says that its "focus" in on reaching a fair agreement with the UAW." GM negotiations are still stuck on outlining a path for temporary workers to move to permanent and how long it takes new hourly workers to reach top wages.
Subscribe to Ford Authority for around-the-clock Ford news coverage.
Source: CNBC