The UAW hasn't yet ratified the contract offer from GM, but that is likely to happen soon. As negotiations between the UAW and GM wind down, many are waiting to see if Ford or FCA will go next. Ford may have a better relationship with the UAW than GM or FCA, but that doesn't mean the UAW won't strike if Ford seeks concessions in its negotiations with the union.
The GM UAW strike has gone on for more than 30 days at this point and cost GM, and the striking workers, hundreds of millions of dollars in lost earnings and revenue. Free Press cites a source with knowledge of negotiations with Ford and FCA, stating that both companies are vulnerable to strike.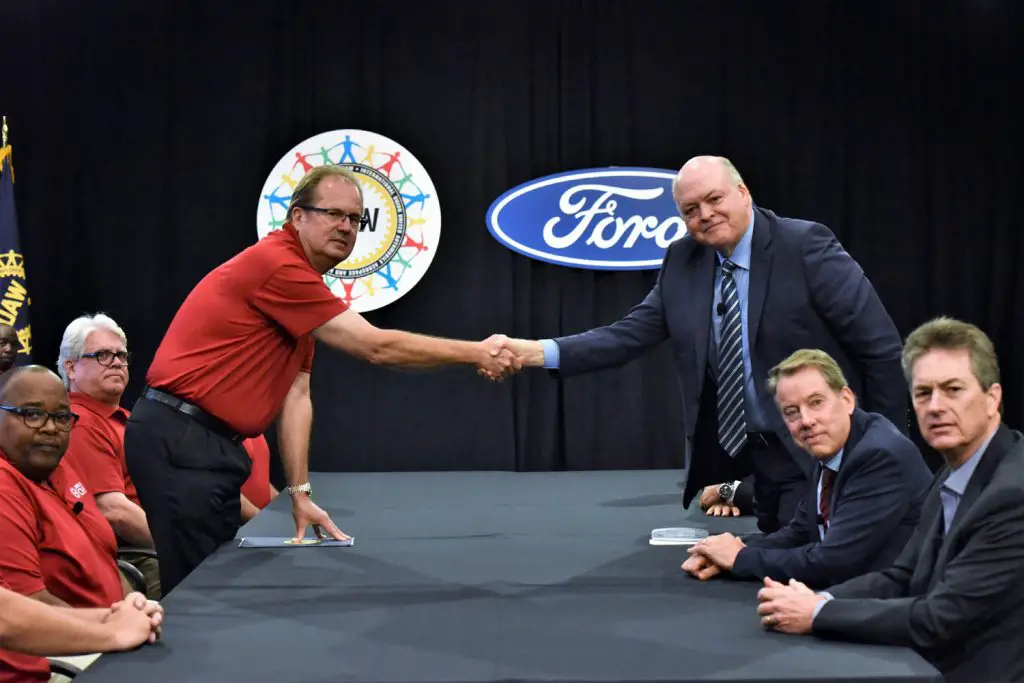 Kristin Dziczek, VP of the Center for Automotive Research in Ann Arbor, Michigan, said that once a pattern is established at GM with a ratified contract, Ford and FCA will start to use it to "craft their own language." She points out that just because there was a strike at GM doesn't mean either of the other two automakers are off the hook.
Harley Shaiken, a labor economist from the University of California at Berkeley, says that there will be real negotiations at Ford and FCA, noting that things aren't done. If ratified by the GM UAW members, the contract will set a high bar for Ford and FCA to meet. Any pushing for concessions that the UAW won from GM via the long strike may well lead to another UAW Strike.
Ford builds all of its pickups in the States, and that fact may give it more leeway with negotiators than GM had. Some think that there may be concessions to be had for Ford. Ford and FCA may also give on demands the union has after seeing how long it was willing to draw out the GM UAW strike. Only time will tell how things go, and we should know soon.
Subscribe to Ford Authority for around-the-clock Ford news coverage.
Source: Free Press