There is a big movement in the States for a van lifestyle that has people shedding houses and living out of RVs so they can get on the road and explore the country. We have few choices when it comes to smaller RVs in the States; we did talk about a Transit Connect camper recently that Americans can buy. In Europe, they have a bunch of options.
One of the cooler options we have seen is this cool custom camper from Wellhouse Leisure. The camper is the Wellhoue Leisure Ford Transit Giant. It's based on the full-size Ford Transit tall roof version. On the outside, it's clad in a rugged-looking 4×4 style bodywork complete with BFGoodrich all-terrain tires. That should help owners get down a muddy road.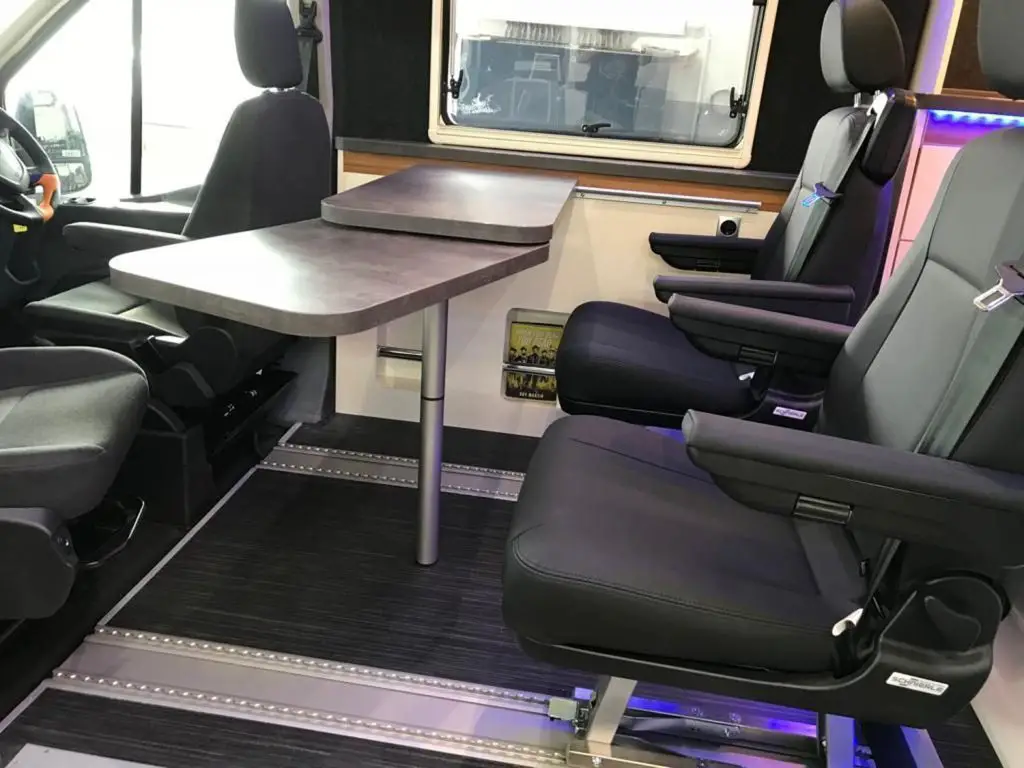 One of the coolest parts of the interior of the Wellhouse Leisure Ford Transit Giant camper van is that it has a full bathroom. That means not only is their a toilet inside the van at the very back; it also has a shower stall inside. The bed is up high in the camper and lowers down over the table and seating area when it's time for bed.
The end of the bed tilts down when it's raised during the day. The seating area has a good size table along with two additional captains chairs, and the two front seats turn around. When the bathroom isn't needed, the cabinet doors close over the shower stall opening a pass-through for access to storage and opening the space up more.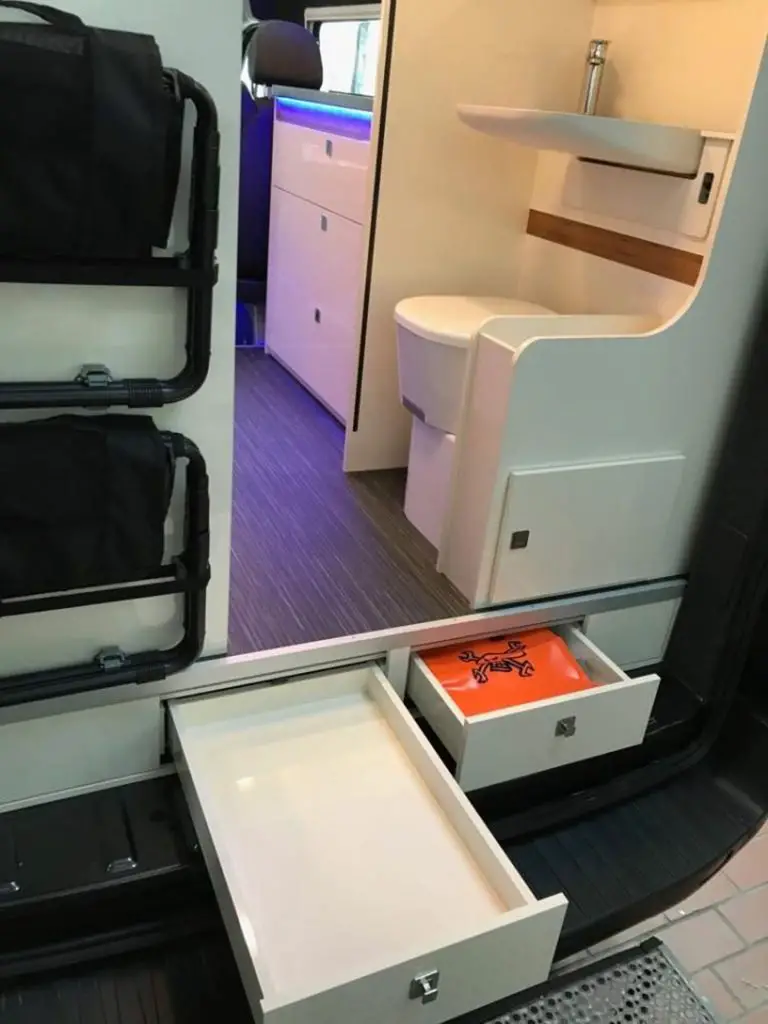 When the shower is needed, the cabinet doors close the walkthrough off to create privacy. The two extra captains chairs can be removed completely and are on tracks to allow them to be repositioned. Since the van sleeps two only, it doesn't seem they are needed. That said a family with small kids could have the kids sleep on the floor in the isles, and the extra seats would be welcome. This camper isn't cheap; it starts at $83,650 for the 4WD version and $70,775 for the 2WD version.
Subscribe to Ford Authority for around-the-clock Ford news coverage.
Source: NewAtlas