The Edsel was a bit of a failure for Ford, but the cars are still around, and they are cool. This ride is a 1958 Edsel Ranger two-door covered in two-tone black and white. It looks pretty good in the blocky, Edsel style. This isn't a regular restoration; it has a massive 552 cubic-inch V8 under the hood that has an equally big Dyers supercharger attached to it.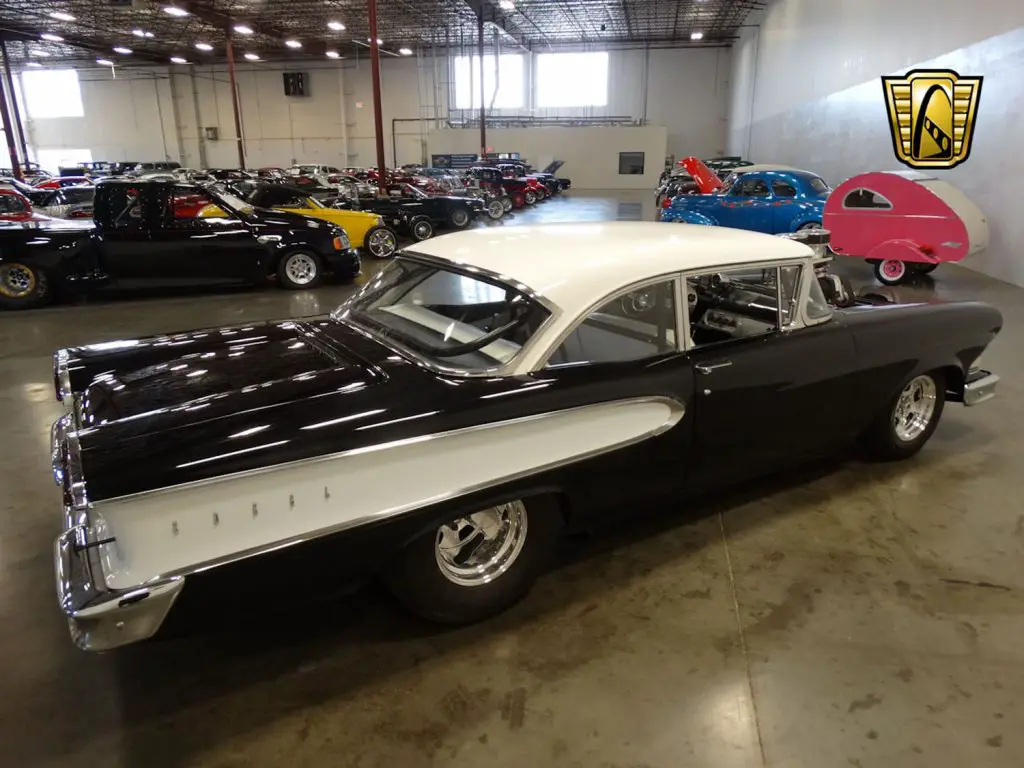 The V8 is so big that there is no hood on the car. The seller says that it holds the title of world's fastest Edsel and with a blown V8 that big, we have no reason to doubt that claim. Power goes through a Ford C6 transmission to a Ford 9-inch rear end. Attached to the V8 are ceramic-coated headers to keep the heat down.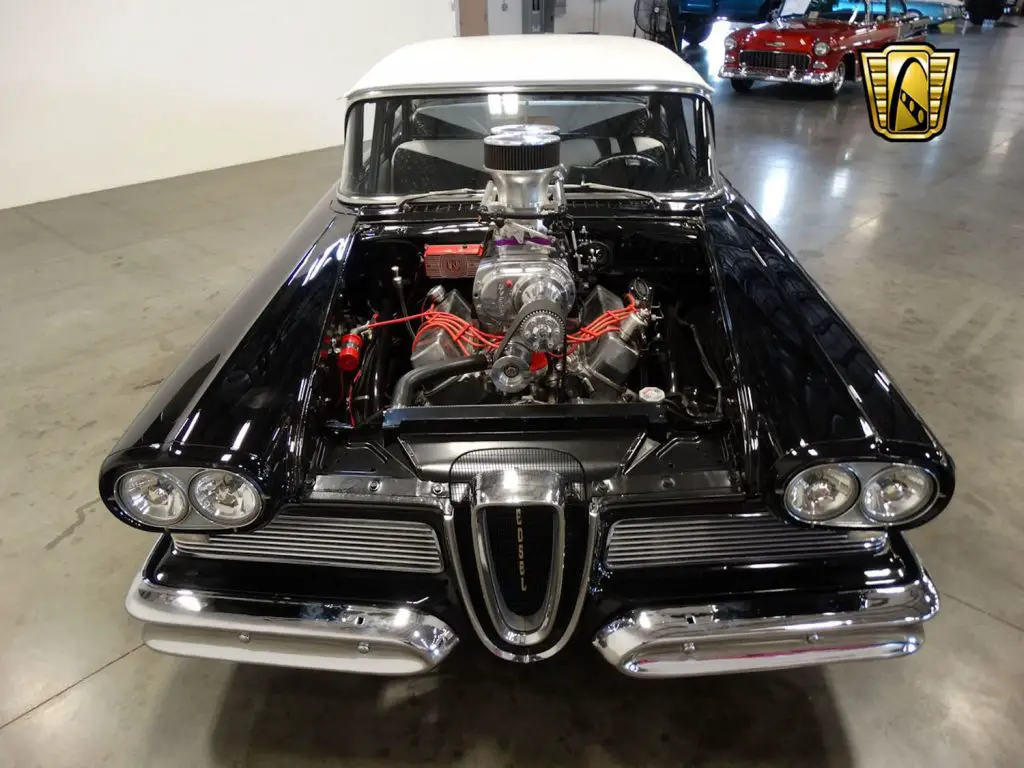 Inside the car are black and white seats and a roll bar befitting a car that can blitz the quarter-mile. A bar runs behind the seats to keep the driver and passenger planted with racing harnesses. The car does have a back seat, and has functional lights and turn signals so it can be street driven.
To make the 1958 Edsel Ranger more street-able, it uses two EFI TBI fuel injection systems. We have no idea what sort of power the engine makes. The custom wheels look suitably vintage. Massive rear tires are paired with skinny fronts, but the tire sizes aren't called out. The seller is asking $54,000 for the car, and it looks as if whoever built it probably invested more than that amount in the restoration. We'd love to see some time slips. Also, check out this 1959 Edsel Corsair Convertible.
Subscribe to Ford Authority for more Ford classic news and around-the-clock Ford news coverage.
Source: Gateway Classic Cars