"Race on Sunday, sell on Monday" is a business strategy that Steve Saleen knows well. Since 1983, Saleen has applied the lessons learned on track to a wide range of Ford sports cars, trucks, SUVs, and supercars, including innumerable iterations of the Ford Mustang, plus mid-engine monsters like the Saleen S7 and the more modern Saleen S1. Now, highlights from Saleen's motorsport resumé are on display in dramatic fashion in a new exhibit at America's Car Museum in Tacoma, Washington, punctuated by standouts like this 1987 Ford Mustang racecar.
For the sake of transparency, it bears mentioning that Saleen flew me out to Tacoma to see the new exhibit in person. The exhibit is now open to the public.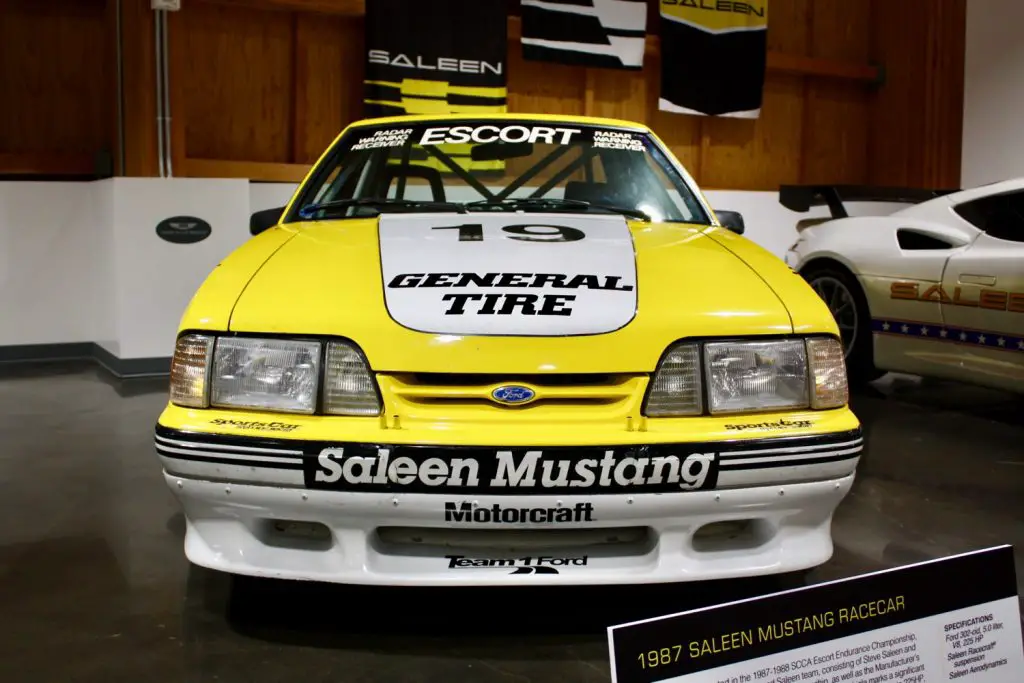 Back to the car. This particular Ford Mustang competed under the Saleen banner during the 1987 – 1988 SCCA Escort Endurance Championship, with sponsorship courtesy of General Tire. Alongside driver Rick Titus, Steve Saleen and his team managed to clinch the Driver's Championship that season, not to mention the Manufacturer's Championship for Saleen Autosport and Ford Motor Company.
As a follow-up, the team went on to take a commanding 1-2-3 finish at the 24 Hours of Mosport in Ontario, Canada, in 1988.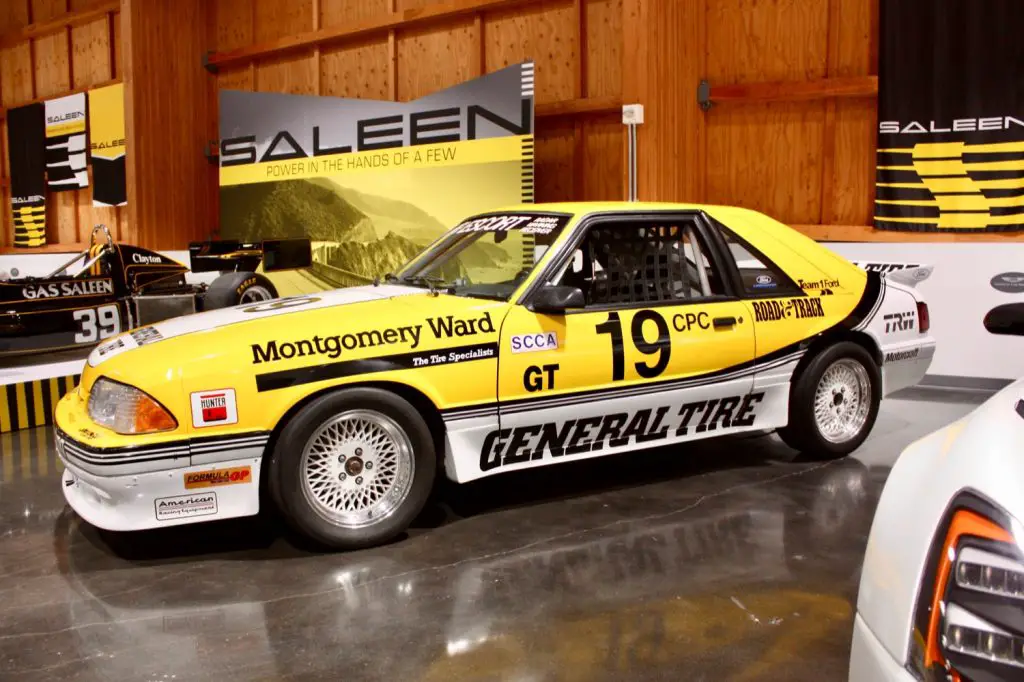 This particular Foxbody marks a major milestone for the development of the famous Saleen Ford Mustang, and features a 302-cid, 5.0L V8 engine tuned to produce 225 horsepower. Keeping it glued to the track is Saleen Racecraft suspension, while Saleen Aerodynamics complement the classic boxy shape with extra stick. There's also a five-lug conversion and four-wheel disc brakes.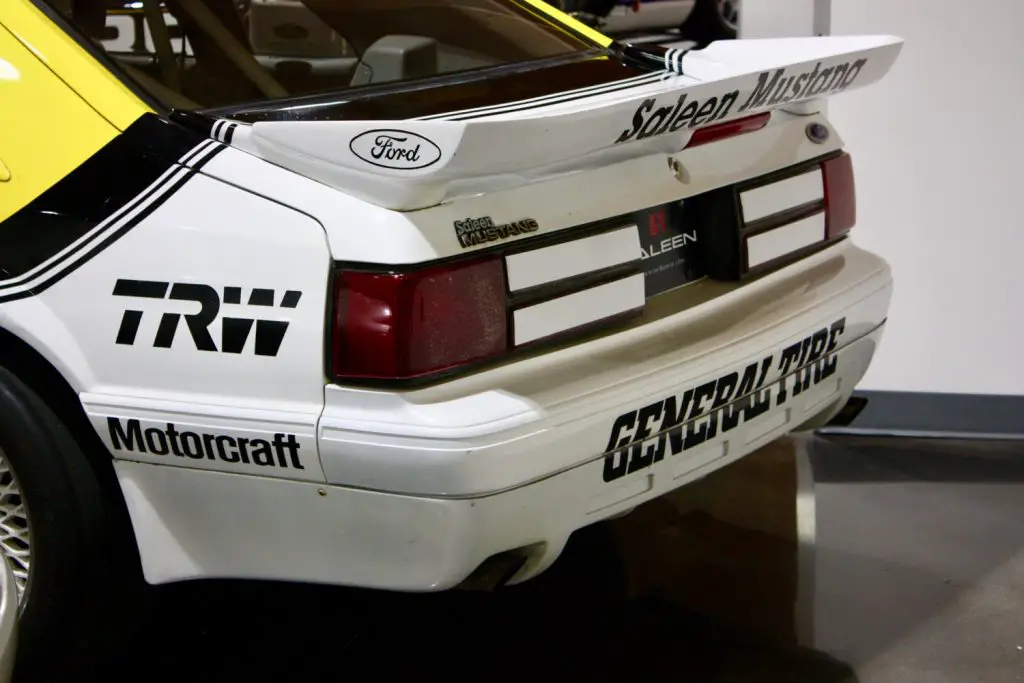 The 1987 Saleen-Ford Mustang racecar is now on display at the LeMay Automotive Museum in Tacoma, Washington, as part of the new exhibit, Saleen: A Journey From the Heart of a Racer To America's Supercar. Find it among a host of complementary machines plucked from throughout Saleen history.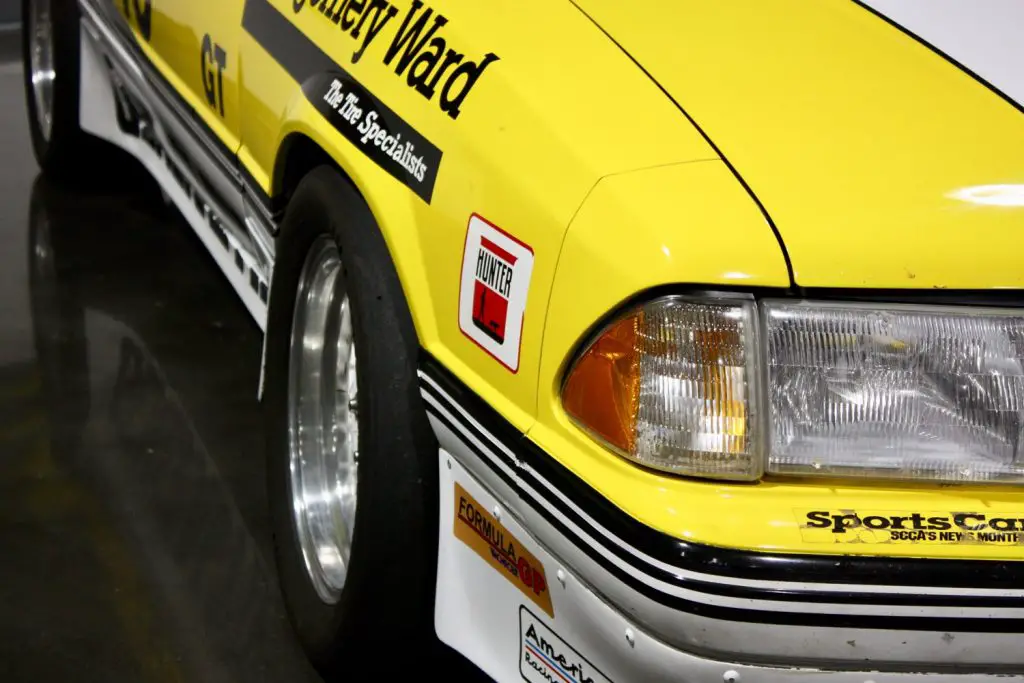 Stay tuned, because we have a ton more Saleen content headed down the pipeline. In the meantime, subscribe to Ford Authority for more Ford Mustang news and around-the-clock Ford news coverage.