The Boss 302 cars were impressive on the street, and race cars were built based on them just for the track. The car in the images here is one of those. It's a 2013 Boss 302R racing car built by Multimatic Motorsports in Ontario. The car is one of 22 built to run in the IMSA Continental Tire Sports Car Challenge and has 135 hours on it. The white car is powered by a 5.0-liter V8, a rebuilt 6-speed Tremec manual transmission and a replacement rear axle.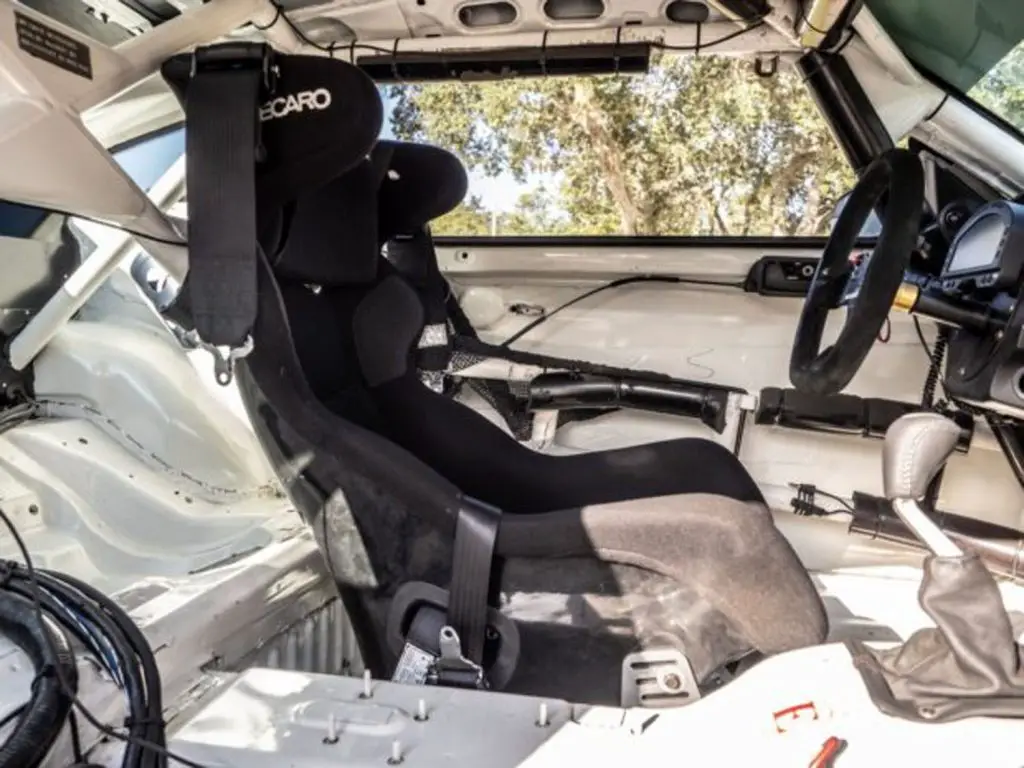 The current owner acquired the 2013 Boss 302R about 18 months ago. It has adjustable coilovers and other suspension components, a tuned ECU, 18-inch BBS wheels with Hoosier slicks, a roll cage, Recaro racing seat, a fuel bladder and more. The car has been serviced recently and will come with a Florida bill of sale.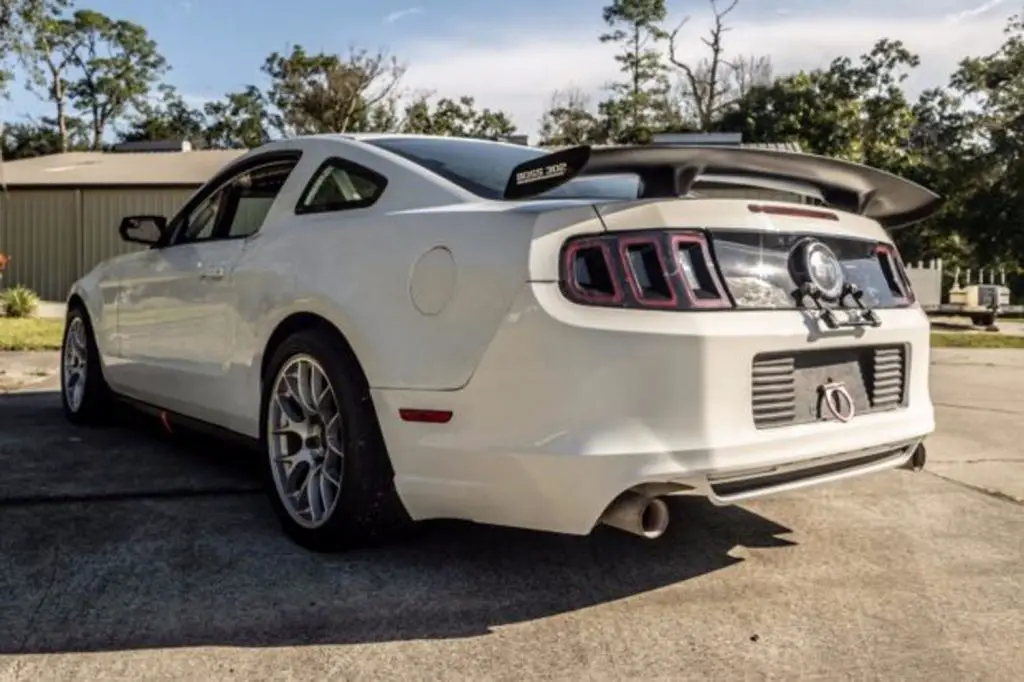 The car was finished in white from the factory, and the left rear quarter panel was refinished after contact with another car in a race in February 2019. The vehicle has tow points front and back, and it has holes for the hood pins in the vented front hood. The car has Brembo brakes all around that were recently serviced. The brake rotors are two-piece floating up front, and the stock ABS is recalibrated for racing.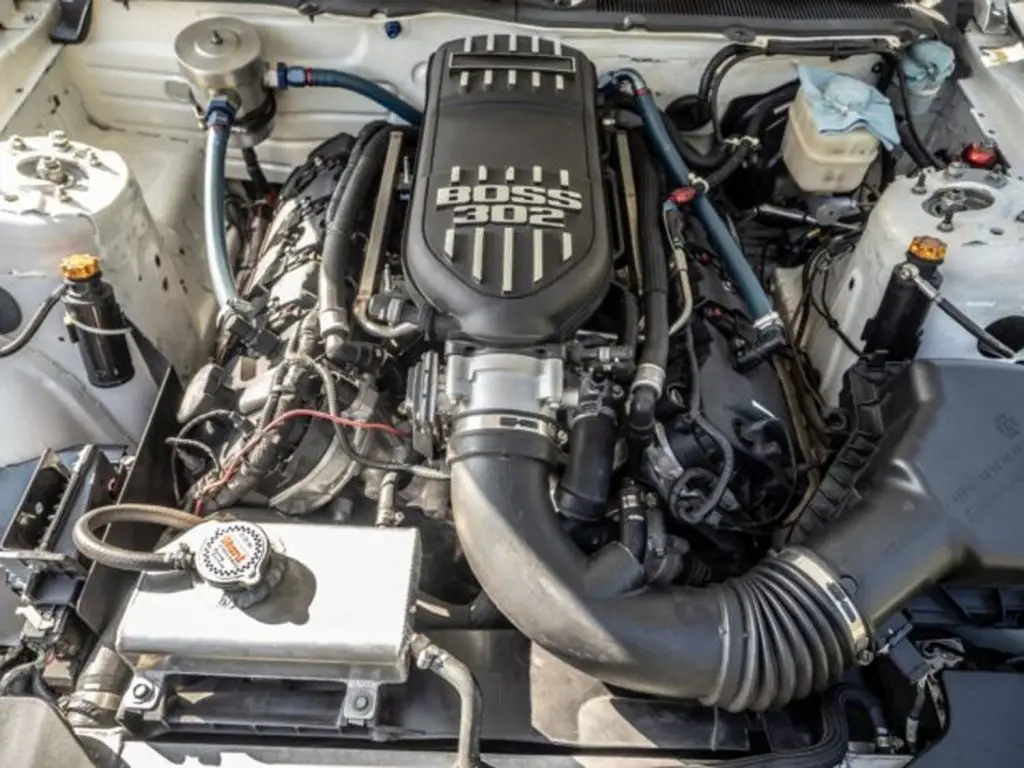 Other items include an adjustable front anti-roll bar, coilovers, caster/camber plates and a rear Panhard bar with urethane bushings. A Lifeline Zero-360 fire suppression system is inside, and the car is wired for communications gear. The engine was serviced in February 2019 with a valve adjustment and transmission rebuild.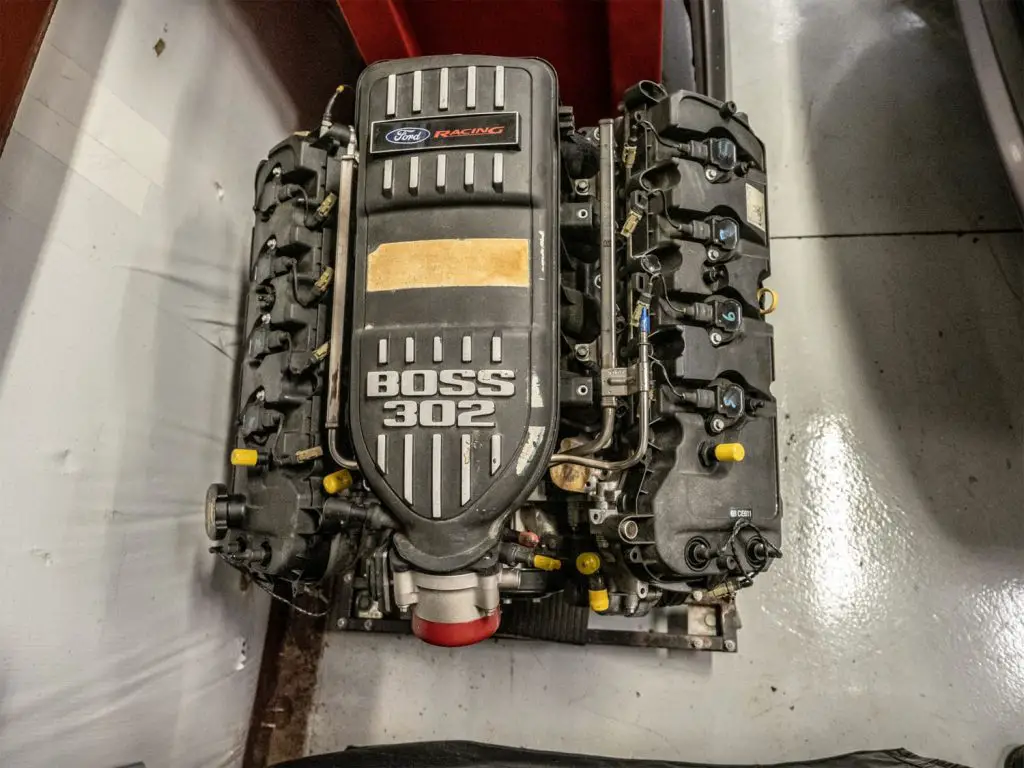 The clutch was replaced then along with the ATL fuel bladder. The car is up for auction on Bring A Trailer, and the bid is currently $7,500 as of writing. One mystery is if the engine seen removed from the car in images is a backup that comes with the sale. The Ford Performance Driving school was selling off a bunch of school cars a while back.
Subscribe to Ford Authority for more Mustang news and around-the-clock Ford news coverage.
Source: Bring A Trailer