We've seen some strange contraptions over the years, but this one is one of the strangest. It is a combination of two of the most desirable Ford cars ever made. The car is a 1965 Ford Mustang fastback that has been sitting for "years," according to the seller.
The Bronco frame that the Mustang is attached to is a 1973 Ford Bronco. The vehicle doesn't run and hasn't run for a long time. Under the rusted out hood is a 302 cubic-inch V8 engine that is paired up with a "unique Bronco C-4" transmission and a "52 1/4 9 inch" rear end.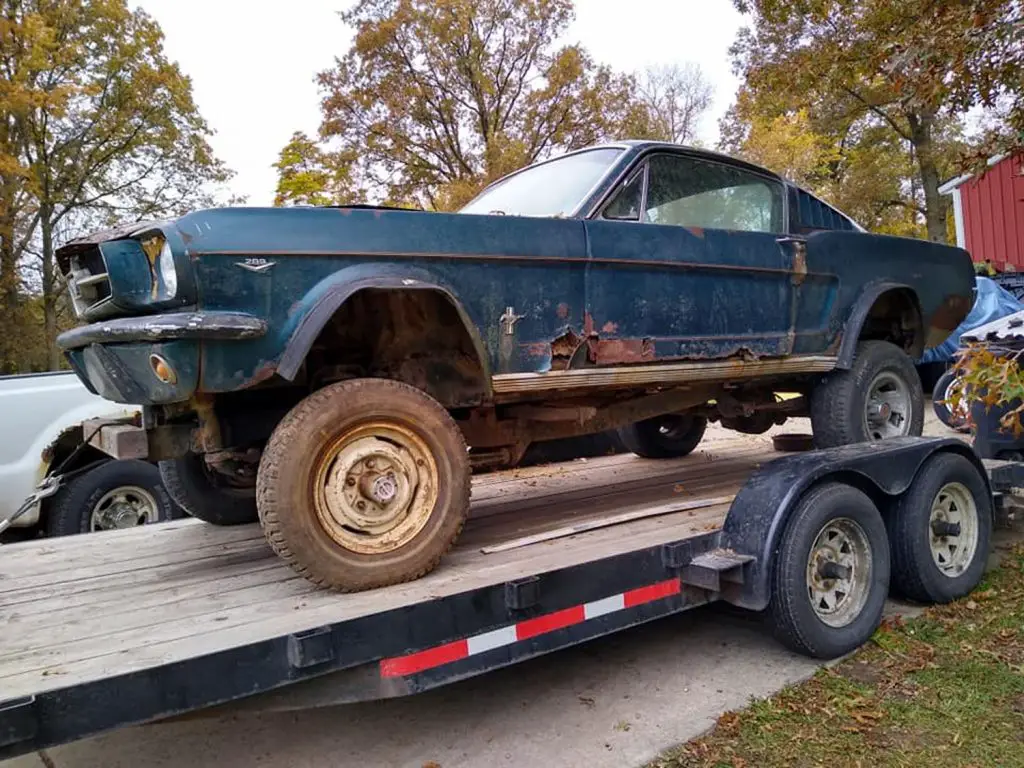 The car rolls, but will need a trailer and enough people to push it up or a winch. The Fastback 1965 Ford Mustang shell is very rough but has a complete interior. To say the car would need restoration is an understatement.
You would be hard-pressed to lay hands on a spot on the car that doesn't have rust. We'd wager the car is done for and is for too rusty for restoration. It seems like something to buy for novelty value only. One upside is that for a local buyer, the owner will deliver the car. The car is in Belleville, Michigan.
Belleville is about 30 miles west of Detroit. The seller is asking $4,000 for the Mustang fastback sitting on a Bronco chassis. We don't see the value in the ride honestly. We have no idea what the VIN is, but we assume it's a typical fastback, which is desirable. Perhaps it's worth the money just for the VIN to put on another car. Check out what a cherry vintage 1965 Ford Mustang fastback looks like.
Subscribe to Ford Authority for more Mustang news and around-the-clock Ford news coverage.
Source: Facebook