The car folk at "Engineering Explained" and "The Straight Pipes" have teamed up to figure out if you can charge a Tesla by towing it behind a Ford Raptor. They also wanted to know if it was more efficient to drive the Raptor from A to B or more efficient to tow charge a Tesla and then drive the Tesla instead.
The Raptor used in the video is one we have seen before. The Raptor is owned by one of the guys from "The Straight Pipes" and was the cheapest and highest milage first-gen Ford Raptor available anywhere when he bought it. The team is going to tow the Tesla Modle 3 behind the Raptor around Toronto Motorsports Park and see how much it charges.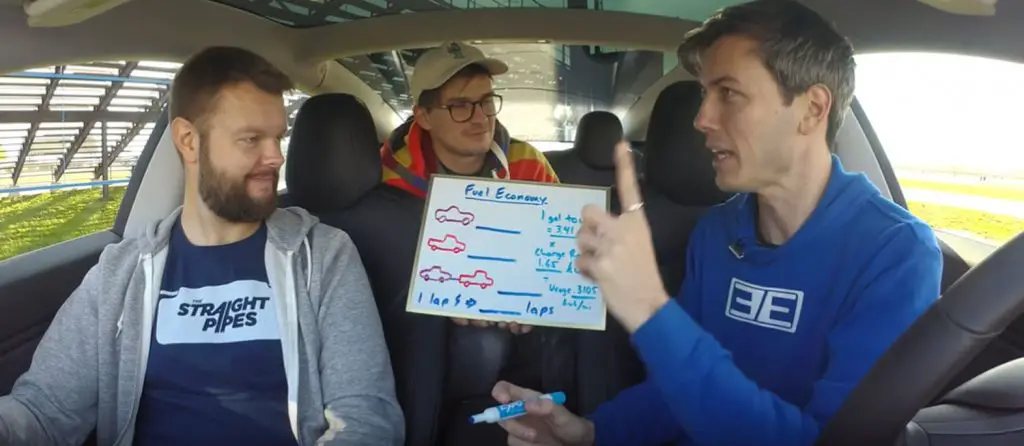 The data gathered will show how far you need to tow the Tesla to charge the battery completely. The Tesla was towed at about 30 km/h. The math determined you could generate 1kW of power by going one kilometer. After towing for 1.4 km, they stopped and added a two percent battery charge. The Tesla was then driven around the track as many times as possible to zero out the charge that was added to the Tesla from towing with the Raptor.
The result was the Tesla captured enough energy to fly around the track for a full lap at a fast rate, meaning it got more distance back form the tow charge than it covered while in tow. In the end, the guys found that it was more efficient to tow the Tesla to charge it than to drive the Raptor from A to B.
Subscribe to Ford Authority for around-the-clock Ford news coverage.