The old and grainy images attached below show a 1970 Ford Mustang fastback with a feature that was never offered from the factory. The car has T-tops. It would be several years down the line before T-tops were a factory Mustang option. The 1970 Ford Mustang here was owned by a guy called Barrett Smith, who had experience with bodywork.
As the story goes, when Barrett left the Air Force, he enrolled at the Pinellas Vocational Technical Institute, where he learned autobody work. While in his second year of school, he opened his own business and was able to acquire a gold 1970 Mustang SportsRoof. As a second-year student at the school, he was allowed to bring his own project to work on during off-hours.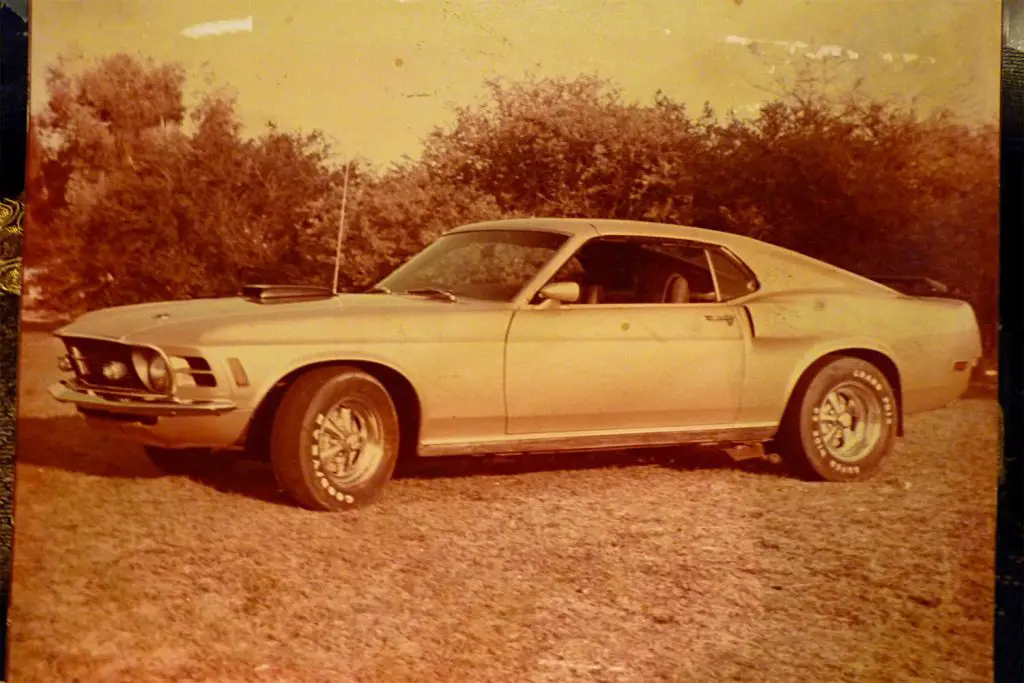 Barrett liked the looks of the 1968 to 1970 Corvettes with T-tops and figured he could do something similar with his Mustang. He brought the car in to work on it and realized that cutting the top would hurt the structural integrity of the car. Rather than using subframes underneath the vehicle for support, as Ford did with the convertible Mustang, Barrett reinforced the roof.
A local sheet metal shop cut some metal strips into the configuration he needed, and they were welded to the underside of the Mustang around the cut-out areas. The custom T-tops also got surface-mount weatherstripping, and the result is a 1970 Mustang with T-tops that in the old images looks about as good as factory cars with T-tops of the era. The process required lots of cutting, welding and griding.
Eventually, the car was sold to a friend who didn't have it long before crashing it, and the car was spied attached to a wrecker, as seen in the pictured here and then lost to history. The vehicle may have been crushed, or the one-of-a-kind T-top 1970 Mustang may still be out there somewhere. Check out this cool 1970 Ford Mustang Boss 302.
Subscribe to Ford Authority for more Mustang news and around-the-clock Ford news coverage.
Source: Hotrod