Last month we talked about the 2020 Shelby GT500 and the Corvette C8 comparing the cars against each other in 0-60 mph and quarter-mile times. The times that we talked about in that story were estimates that came from a video explaining why the 2020 GT500 with more power was slower to 60 mph than the Corvette C8.
The reasoning came down to how much of the power each car was able to use at low speeds and the fact that the GT500 had traction issues. Chevy has now announced the actual 0-60 mph and quarter-mile times for the C8 Corvette and the 0-60 estimates that were used in the video were correct.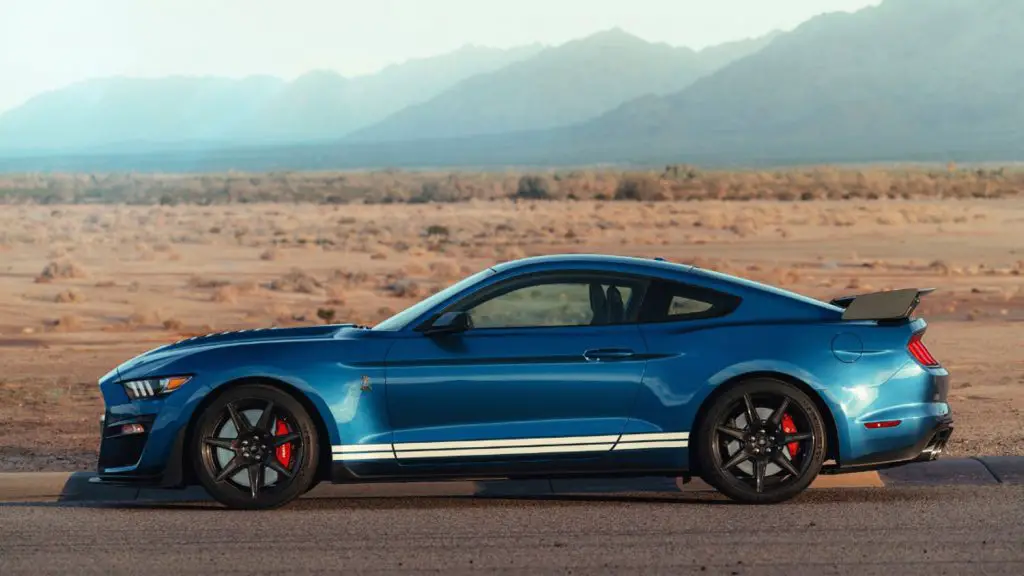 The 2020 Corvette C8 with the Z51 package will reach 60 mph in 2.9 seconds. The base Corvette C8 will reach 60 mph in 3.0 seconds. Considering the only way to accelerate that fast in a 2019 Vette was to buy the Corvette ZR1, and you get an idea of the performance Chevy has packed into the C8. The 2020 GT500 hits 60 mph in 3.5 seconds.
Ford will have the edge at the drag strip with the 2020 GT500, boasting an official quarter-mile time of 10.61 seconds. Chevy's official C8 quarter-mile times are 11.2 for both the base C8 and the Z51. The Z51 package gives the Corvette an extra 5 horsepower and 5 pound-feet of torque and adds aero tidbits. The extra aero is the reason why the base C8 Stingray has a faster trap speed in the quarter-mile despite having the same time between the two versions. The base C8 has a trap speed of 123 mph, while the Z51 has a trap speed of 121 mph.
Subscribe to Ford Authority for more GT500 news and around-the-clock Ford news coverage.