With the new Ford Mustang Mach-E now here, there are a lot of Mustang fans that are unhappy that Ford took their beloved car and added an SUV to the line. While an electric SUV might be a modern ride that designers in the '60s weren't even dreaming of, the Mustang Mach-E certainly isn't the first time that designers considered adding a couple more doors to the pony car.
A station wagon was also considered as an addition to the Mustang line. Ford had eyed several iterations of the Mustang in its early days, including a two-seater sports car more like the Corvette and a four-door sedan (pictured) in 1963. The prototype four-door Mustang was stretched wheelbase offering with a pair of extra doors. It looked very cool.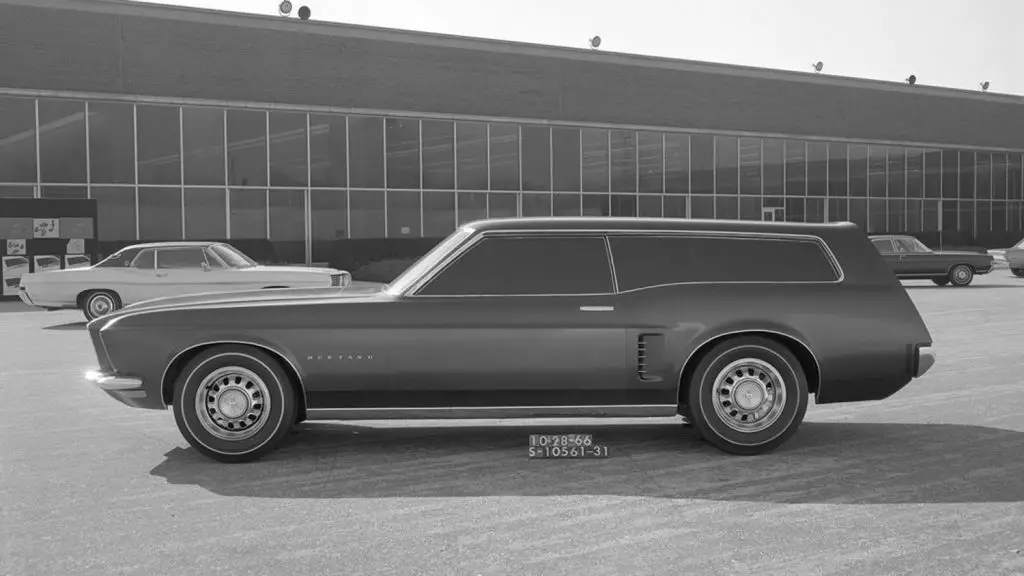 The classic Ford Mustang was also eyed by third-party companies for conversion into shooting brakes, or what we would call a station wagon in the states. The classic Ford Mustang looks rather good as a shooting brake, and looking at it now; it's almost a hint at what was to come with the Mach-E. The Mustang shooting brake was very popular and created buzz in its era according to reports, but never went into production.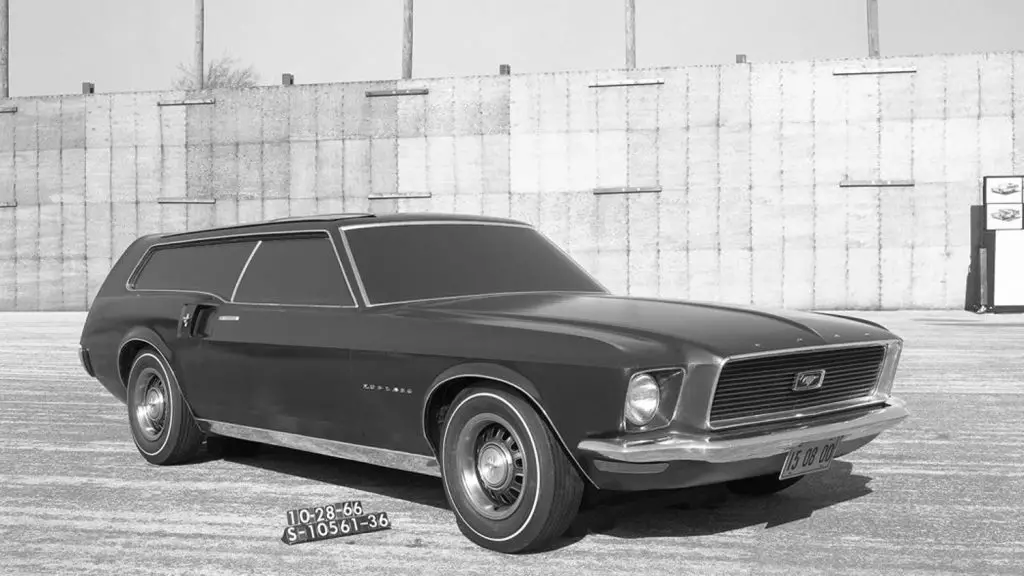 The single prototype was all that was made was initially intended to woo Ford to make it, but the automaker wasn't interested. The designer was Robert Cumberford, and after Ford turned his design down, he tried to sell it elsewhere with no success. He says that he drove the prototype for thousands of miles and that it handled very well. Eventually, it was sold to a dentist in Oregon who used it as a daily driver before it was lost to time. No one knows where the prototype is today.
Subscribe to Ford Authority for more Mustang news and around-the-clock Ford news coverage.
Source: Autoblog