To say the Baja 1000 is a harsh race is an understatement. Vehicles and drivers get bragging rights for merely finishing the race. Winning is just icing on the cake. Ford made a big deal about testing the Bronco R race prototype in the Baja 1000, but things haven't gone well. Ford's Mike Levine has tweeted that the Bronco R is out of the race.
Levine Tweeted that he was proud of the team and that it had has some tough breaks. He didn't get specific about the tough breaks he was talking about in the initial post. Levine did note that it was "disappointing" not to finish the Baja 1000. He notes that the Bronco R team will continue to test and improve the vehicle and looks forward to returning to the Baja 1000 next year.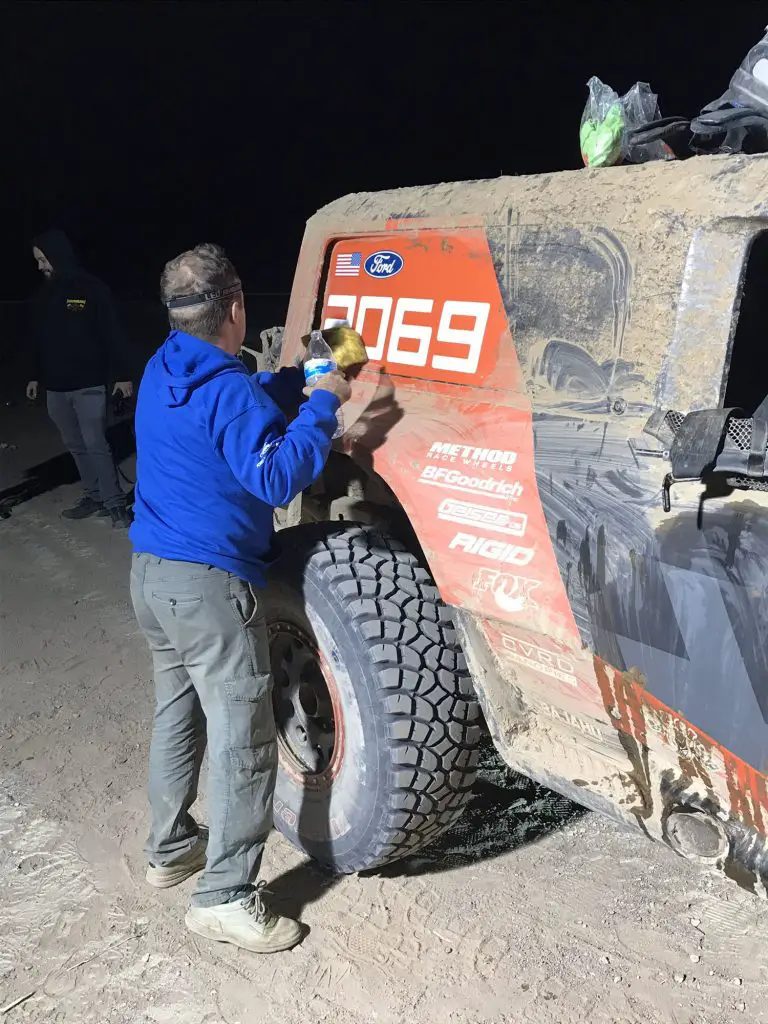 Anyone unfamiliar with how grueling the Baja 1000 is should check out the documentary called "Dust to Glory." The race is hard on equipment and people. Levine shed a little light on what caused the Bronco to pull out of the race.
A commenter on Levine's post said that a skid plate damaged transmission lines and an aftermarket fan in a wreck in response to another commenter who asked what put the Bronco out of the race. Levine then commented and said that a fabricated lower right control arm broke as well.
So proud of our team! Some tough breaks. It's disappointing to not finish this year's Baja 1000, but Ford looks forward to continuing to test and further improve the Bronco R prototype race vehicle and looks forward to returning next year!! pic.twitter.com/9zMldLQqbK

— Mike Levine (@mrlevine) November 25, 2019
The vehicle is important to Bronco fans because it hints at what the production Bronco will look like. It's also being used by Ford to test the powertrain for the production Bronco. It sounds as if a wreck was what put the Bronco out, not the failure of the powertrain. Ford unveiled the Bronco R race prototype earlier this month.
Subscribe to Ford Authority for more Bronco news and around-the-clock Ford news coverage.