One of the best things that came out of SEMA 2019 for Ford was the Ford Bronco R Race Prototype. It's not the production Bronco, but it is a big hint at what the production Bronco will look like, according to Ford. Ford took a handful of press out to the desert near Las Vegas for something mysterious before the Bronco R was announced. The event was for the unveiling of the Bronco R, and we now have tidbits that we didn't have before.
The Bronco R Race Prototype looks much better in the video than it did in the images. We can see a lot more details on the video than we saw in photos. Something interesting that Ford didn't mention in the Bronco R press release was powertrain specifications. According to the gang over at American Trucks, the Bronco R race prototype is using the same powertrain the production Bronco will offer.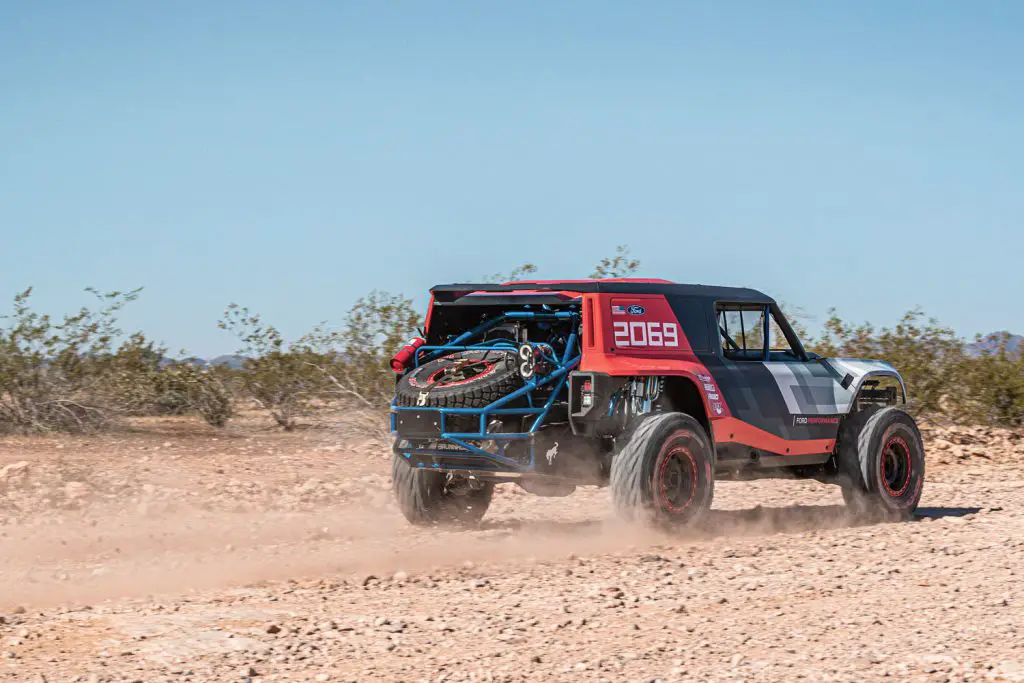 Hearing the Bronco R run on the video will make anyone hoping for a V8 sad, the engine sound is clearly EcoBoost. The presenter on the video says that any Ford Raptor owner will know that exhaust note. The question is, does the Bronco use the 2.3-liter EcoBoost four out of the Ranger, or is it the larger 2.7-liter EcoBoost found in the Ford F-150.
Since the Bronco R is running on the T6 platform, which is shared by the current Ford Ranger, we would bet the Bronco R is running the 2.7-liter from the Ranger. Rumors have long suggested that would be the engine for the Bronco. Something interesting was said at the event, Ford intends to torture test the powertrain in the Bronco R, which is the production Bronco powertrain as well. That torture will come in the running of the truck at this year's Baja 1000. Bronco fans will want to check out the video, which is embedded above.
Subscribe to Ford Authority for more Bronco news and around-the-clock Ford news coverage.
Source: American Trucks