Ford wants everyone to know that an EV doesn't have to be at 100 percent charge all the time. Range anxiety makes people feel like wherever they go in an EV, they need to charge. Statistics show that the majority of drivers of EVs only charge at home.
To get the point across that EVs don't need to be at 100 percent, Ford has some humorous commercials that are called "You Don't Have To Be At 100%," and this commercial is titled "Sports Fan." In the commercial, we see a man and his wife at what we assume to be a football game as they put toppings on their hot dogs.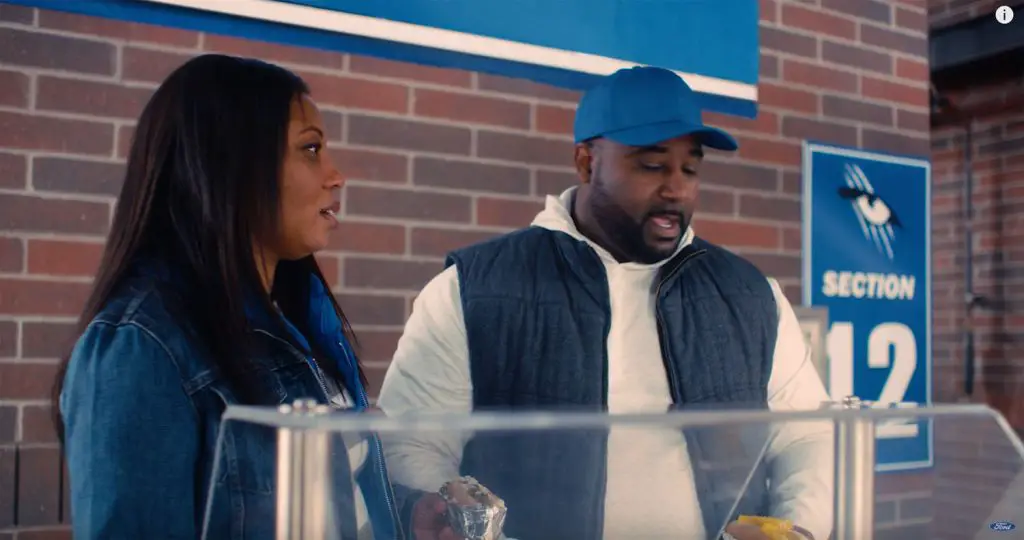 A fan from the rival team dressed in chaps with a giant cowboy that comes stomping down the breezeway in full-on super fan mode. The cowboy guy tells the couple, who don't want to talk, that they should eat up because their team will need them for all four quarters.
The point of the commercial is to try and show people that are thinking an EV needs to be plugged in everywhere it goes, and at 100 percent all the time, is wrong. Ford will unveil the Mustang Mach-E later today, and that EV is good for about 300 miles per charge. For most people, that means the vehicle can probably go days without needing to be plugged in.
With the average commute near 20 miles according to statistics, many people could go a week or more on a single charge of their EVs. Ford is focusing heavily on changing misconceptions about EVs, and this commercial is a humorous way to do that in a way that people can relate to.
Subscribe to Ford Authority for around-the-clock Ford news coverage.