NCAP is an independent European crash test authority that awards vehicle safety ratings using a five-star scale. This is essentially the same thing that the NHTSA does in the States. Ford has announced that its all-new 2020 Ford Explorer Plug-in Hybrid has landed a 5-star safety rating by the NCAP. This is the top possible rating for vehicle safety.
Ford says that the Explorer Plug-in Hybrid enhances safety for drivers, passengers, and other road users with ultra-high-strength steel components that are made using industry-first and Ford-patented processes. The plug-in hybrid also uses front and rear sensors to prevent or mitigate the effects of collisions. The Explorer Plug-in Hybrid uses a Ford 3.0-liter EcoBoost V6 engine.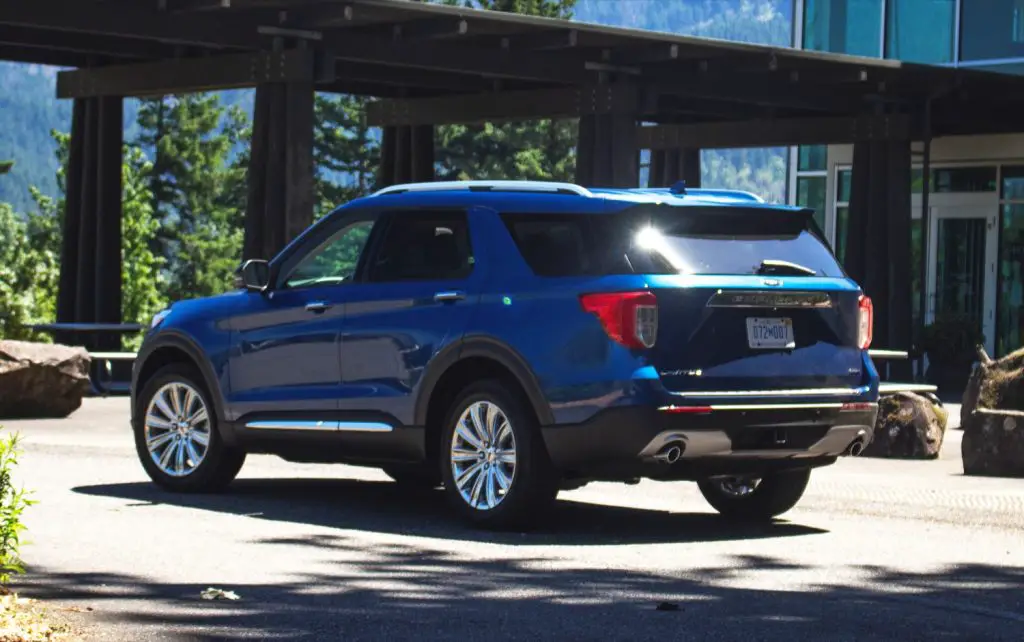 The electric motor and generator combine with the gas engine to produce 450 horsepower (457 PS) and 608 pound-feet (825 Nm) of torque. The electric system can deliver an all-electric driving range of 48 km in city driving. The vehicle is one of the 14 new electrified vehicles that are coming to Europe by the end of next year. Ford also points out that the 5-star rating the vehicle received was under the new and more stringent testing protocols introduced last year.
Ford says that the steel it uses in the vehicle is so strong that it has to cut fixture holes in the steel using lasers, and then the metal is rolled into tubes. Ford says that the 3D Roll and Sweep process then bends each tube into a hockey stick shape to form a single-piece window pillar and roof rail tube with a tensile strength of 1,700 megapascals. Ford says that it is stronger than the main cables in the Golden Gate Bridge. The vehicle also comes standard with safety tech that contributed to the high score, including Reverse Brake Assist and pre-collision assist among another tech.
Subscribe to Ford Authority for around-the-clock Ford news coverage.