The internet has been talking a lot about Elon Musk and the Tesla Cybertruck. Most of that buzz has been about how ugly the Cybertruck is. Some of the chatter has been about the video of the Tesla Cybertruck pulling a Ford F-150 up the hill as the Ford spin its tires. The test was called out for its methodology.
A Ford exec challenged Elon Musk to a rematch, and Musk accepted. Ford then backed away, saying the challenge was a joke. It appears Elon Musk is going to have that rematch whether or not Ford participates. This time out, the expectation is that both the Cybertruck and the F-150 will be fully loaded and pull from the get-go rather than seemingly waiting as the F-150 driver did in the video.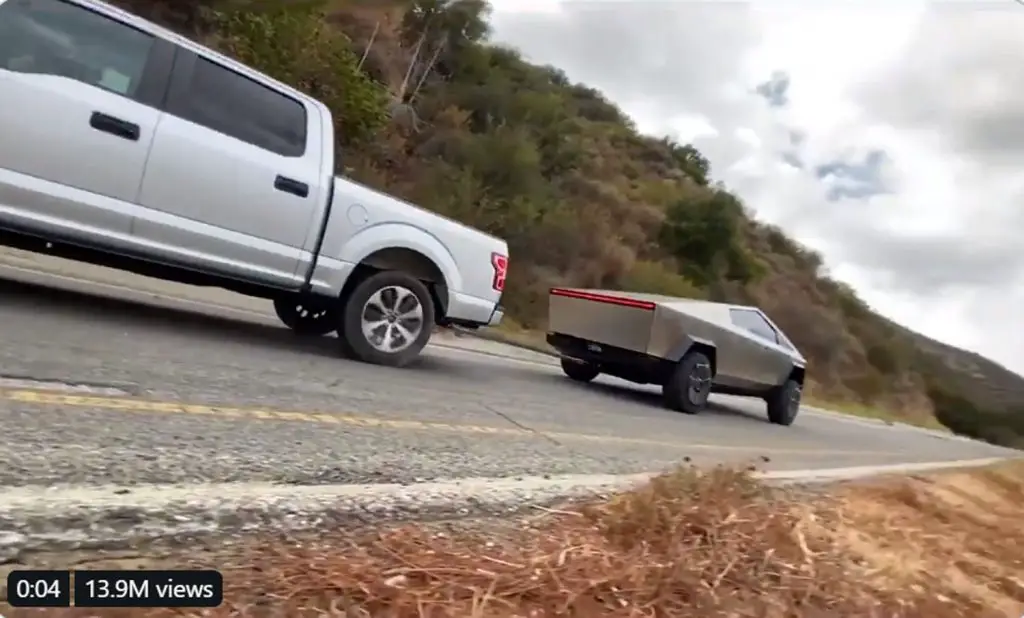 Earlier this week, the Tesla Cybertruck was the odds on winner in the contest with the odds at -200 that the Cybertruck would win and +150 that the Ford would win. The odds have now changed. As of Friday morning, the F-150 is the odds on favorite to win at -120 with the Cybertruck listed at +100. The odds will change.
That would mean someone betting on the Ford would have to bet $120 to make $100 if the Ford won. If Tesla won, a $100 bet would get the $100 back. Last time Musk talked about the rematch, the plan was to try and film it next week. What the internet wants to see is Ford step up with its electric F-150 prototype and give the Cybertruck a go to see who wins.
Subscribe to Ford Authority for more F-150 news and around-the-clock Ford news coverage.
Source: Business Insider