Tesla CEO Elon Musk was on stage this week and unveiled his much-teased Tesla Cybertruck. It's hideous. Most seem to agree with us on that statement. The truck is a bizarre wedge that looks nothing like a vehicle your average truck buyer might even consider putting in their garage. In typical Elon Musk fashion, he took shots at Ford and other automakers in his presentation, talking about how the truck hasn't changed in a hundred years.
Musk says that Tesla wanted to do something different. Ford once wanted to do something different, that debacle was called Edsel. The automaker certainly remembers that spectacular failure all these years later. Ford has commented on the Tesla Cybertruck in a message sent to Business Insider.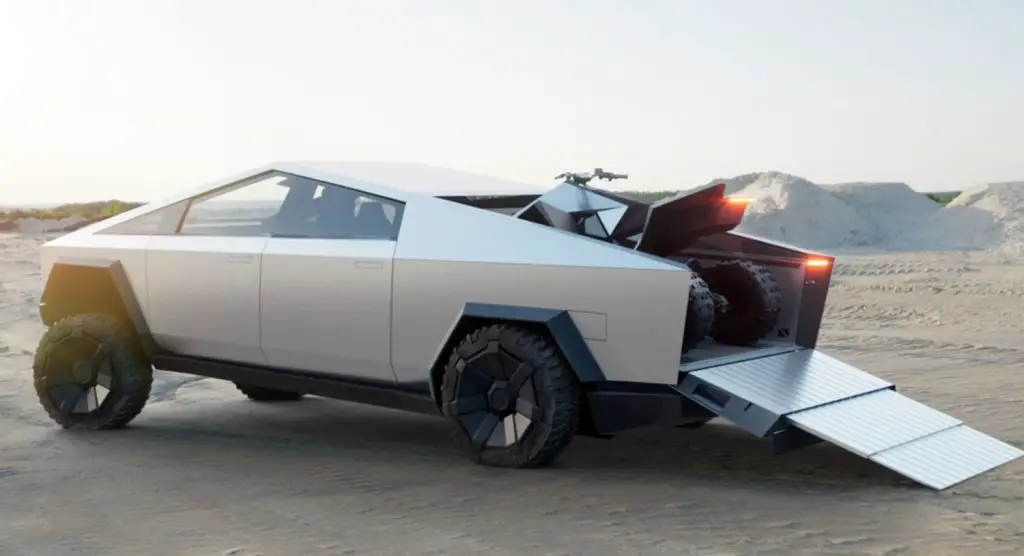 Ford said that it has had the best-selling truck for 42 years, and it's focused on "serving our truck customers" no matter what others say or do. Ford did take the opportunity to say that it was looking forward to its hybrid F-150 next year and the eventual all-electric F-150. Some analysts are already calling the Cybertruck a failure.
Musk and Tesla may have had a chance with a vehicle that had some modern styling with a more traditional pickup shape, along the lines of what Rivian did with its R1T pickup. As it stands now, the Cybertruck will find a place in a few garages, but most truck folks will stick with Ford and the major automakers. On the other hand, we would love to see some of the cool features of the Cybertruck come to Ford's F-150 EV.
The features we'd like include the height-adjustable suspension, on-board air, and on-board power. Any off-roader or person who works out of their car would appreciate those features. Analysts have estimated that Tesla could build as many as 175,000 Cybertrucks in its first year of production. That's better than the 50,000 Mach-E SUVs that Ford could make, but a splash in the bucket compared to the roughly 1-million F-150 trucks Ford will sell.
Subscribe to Ford Authority for more F-150 news and around-the-clock Ford news coverage.
Source: Business Insider