One of the things that fans like about the Mustang is that there are multiple versions covering anything you might want from a sports car, from the base EcoBoost up to the 2020 Shelby GT500. As it stands now, Ford has announced multiple versions of the 2021 Mustang Mach-E up to the GT with 300 miles of range and impressive performance.
That GT might not be the hottest version of the Mach-E that we see. The Ford Mustang Mach-E GT promises 459 horsepower and 612 pound-feet of torque with a 0-60 mph time claimed in the mid-3 second range. As impressive as that performance is for an SUV like the Mach-E, a hotter version might help Mustang fans unappy about the EV be more forgiving.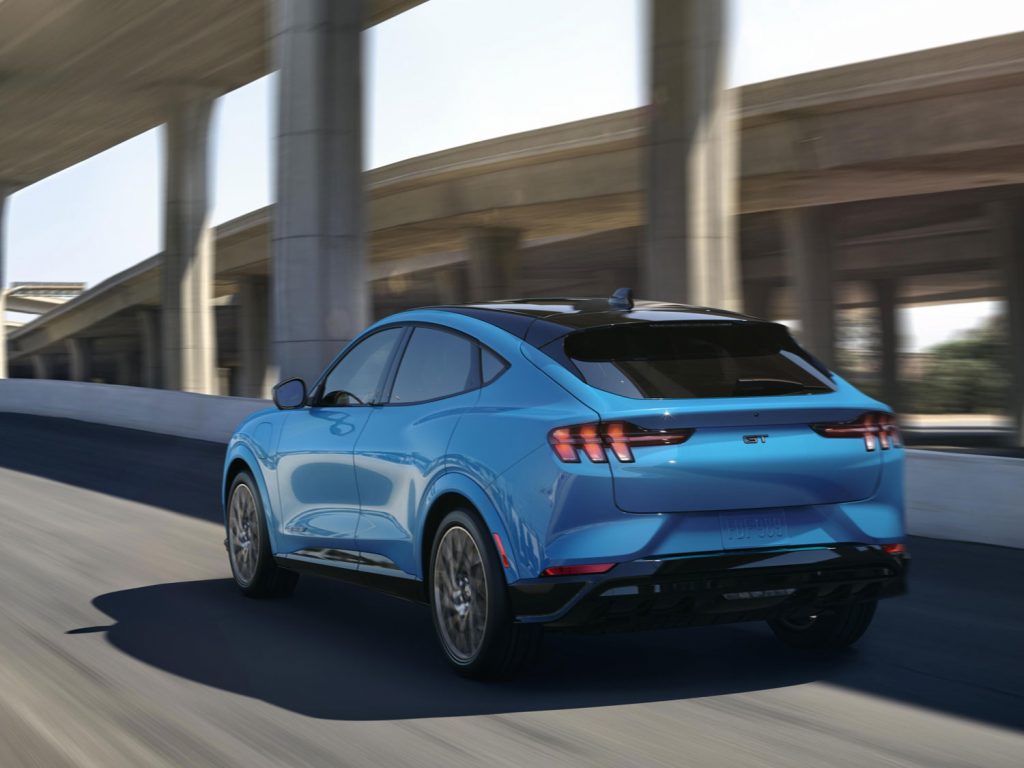 A rumor has surfaced from multiple sources that claim higher-performance versions are in the works, including a possible Shelby version. Car and Driver reports that it had a pre-brief on the Mach-E in October, and Ford said at the time that it shouldn't get hopes up for a Shelby Mach-E. However, the publication notes that it didn't reject outright notions of higher-performance versions.
The official line from Ford PR was that it was premature to speculate on future high-performance products. Ford's Dave Pericak has said that the Mach-E wasn't developed for sustained performance on the track. However, Ford Performance chief program engineer Ed Krenz has said that he is "looking forward to the challenge of applying the Shelby characteristics to an electric car." That sounds like a strong hint from a man who should know if a Shelby Mach-E is at least in consideration.
Here's the catch: Krenz wasn't specific on what electric car he was talking about. He could be talking about an electric Mustang across the line, meaning a real Mustang with electric power. Check out Ford's Making the Mustang Mach-E video.
Subscribe to Ford Authority for more Mustang Mach-E news and around-the-clock Ford news coverage.
Source: Car and Driver