When you think about movies that featured performance cars in them, two that commonly come to mind starred the Ford Mustang. In modern film, car fans would remember the Nick Cage flick "Gone in 60 Seconds" and the iconic movie car Eleanor. The other would be the Dark Highland Green Mustang that made Steve McQueen film "Bullitt" worth watching for the chase scene alone.
The gang over at Ford Performance recently brought a 2019 Ford Mustang Bullitt to San Francisco and decided to take the car along the route the chase took in the iconic film. We know everything about the 2019 Ford Mustang Bullitt at this point. The car has 480 horsepower and 420 pound-feet of torque. The Bullitt Mustang comes with a 6-speed manual only. It's a subtle car with no emblems on the side. It has a blacked-out grille and black wheels that look like the ones from the movie car of the '60s.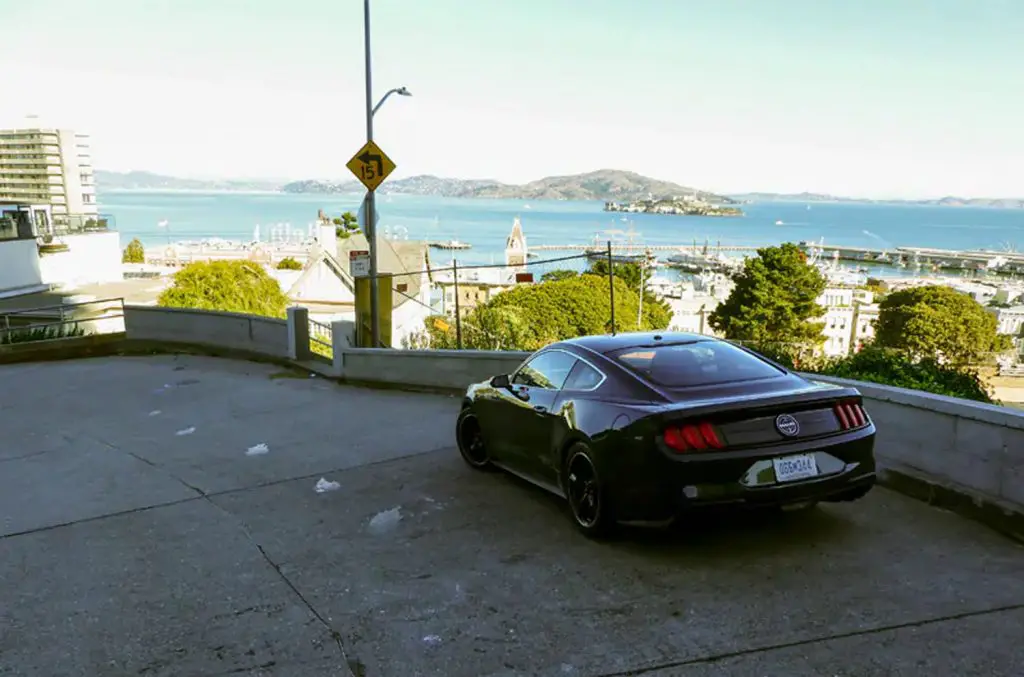 The interior is similarly minimalist with Recaro seats featuring green embroidery work and a white cue-ball shifter that looks like the one used in the movie. It can be had in the proper Dark Highland Green Metallic or Shadow Black. We assume those painted black will be the much rarer versions of the Bullitt Mustang. The chase scene was iconic, and McQueen did his own driving according to Ford Performance. When McQueen overshoots the turn in the movie and does the reverse-gear, tire-hopping burnout, we always wonder if that was in the script or if he missed the turn.
One interesting thing that Ford Performance points out is that the locations used in the iconic chase scene don't line up as seen in the film; the locations are scattered around San Francisco. The fact that the chase scene looks as if it flows in real time is a testament to the film editor and is why "Bullitt" won an Academy Award for film editing. The 1968 Bullitt Mustang hero car from the film is heading to auction in January 2020.
Subscribe to Ford Authority for more Mustang news and around-the-clock Ford news coverage.
Source: Ford Performance