Last week was Halloween, and to celebrate it, Ford pranked some of its staff. The prank involved a Ford Puma placed into the foyer of the Ford HQ in Essex, and naturally, people came to check the car out. One of the big features of the Puma is the MegaBox that makes it easier to get tall items into the rear of the vehicle.
What the staffers didn't know was that Ford was playing a Jack-in-the-MegaBox prank on them. Ford had taken a spooky clown head and mounted it to a spring. The setup was placed under the cover of the MegaBox and hidden by a black cloth.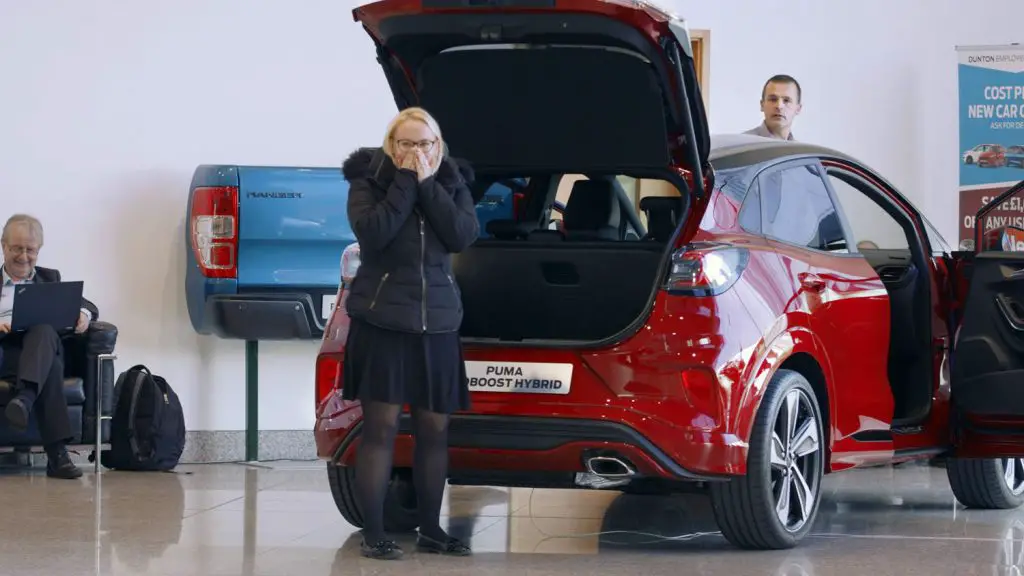 When an unsuspecting person opened the MegaBox lid, a remote control was pressed, and the clown head dropped out at the unsuspecting people. The result is people jumping and some calling out words that have to be bleeped on the video. The video is embedded below.
The MegaBox is one of the big features of the Puma and is an 80-liter storage space that measures 763 mm wide x 752 mm long x 305 mm deep. It can hold items that are approximately 115 cm tall. The MegaBox has a lid to cover dirty items, and it is easy to clean thanks to the synthetic lining and a drain plug in the bottom. That means that it can be rinsed out with water if it gets dirty.
Recently, a Ford Puma ST was seen testing on the Nurburgring in Germany. The driver was pushing the crossover hard, and in some corners, the little beast was up on three wheels.
Subscribe to Ford Authority for more SEMA news and around-the-clock Ford news coverage.