Part of the proposed UAW Ford contract will have Ford closing the Romeo Engine Plant in Romeo, Michigan. The plant closure means that 600 workers will be displaced. Sources cited by USA Today with knowledge of Ford's plans say that the automaker will be relocating or buying out an estimated 600 UAW employees who work there.
According to USA Today, four sources have confirmed Ford's plans. According to the sources, the hourly workers, including electricians, millwrights, pipefitters, and machine repairmen, were notified of the pending closure of the plant at 7:30 am last Thursday. The Ford Romeo Engine Plant currently builds engines of various sizes for different applications ranging from the F-Series pickups to the incredibly powerful 2020 GT500 Predator supercharged engine. The GT500 engine was built on the Romeo Niche line at the factory.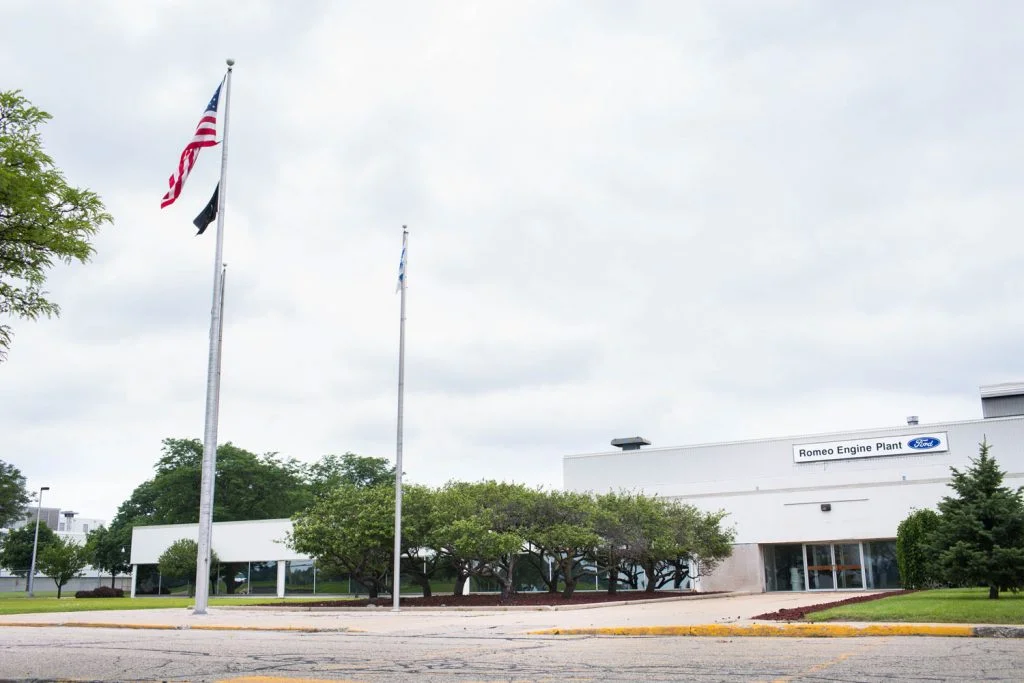 Sources say that no job losses will result from the plant closure. Buying out the workers doesn't equate to job losses. Ford is reportedly offering hourly workers at the plant the chance to transfer to the Ford Van Dyke plant that is nearby. The Romeo plant is the only operation in the U.S. that is being closed. Any workers who don't go to work at the Van Dyke Plant will be offered jobs at another Ford plant in the U.S.
It's unclear at this time where the production of the 2020 GT500 Predator engine will be moved to. That engine is a 760 horsepower V8 with a big Eaton TVS supercharger strapped to the top. It was recently announced that the 2020 GT500 can run under 10.7-seconds in the quarter-mile. Watch the 2020 GT500 V8 built by hand on the Romeo Niche line. It's unclear when the plant will close at this time.
Subscribe to Ford Authority for around-the-clock Ford news coverage.
Source: USA Today