The value of Ford stock decreased during the November 11th, 2019 – November 15th, 2019 timeframe. Shares closed the week at $8.95 per share, which represents a decrease of $0.09 per share, or 1 percent, compared to the prior week's closing value of $9.04.
Ford shares saw the following movement during the week:
Monday, November 11th: Ford stock opened the day (and the week) at $8.95 and closed at $9.08
Tuesday, November 12th: Ford stock opened at $9.06 and closed at $9.04
Wednesday, November 13th: Ford stock opened at $9.00 and closed at $8.81
Thursday, November 14th: Ford stock opened at $8.85 and closed at $8.79
Friday, November 15th: Ford stock opened at $8.85 and closed the week at $8.95, or $0.09 lower than last week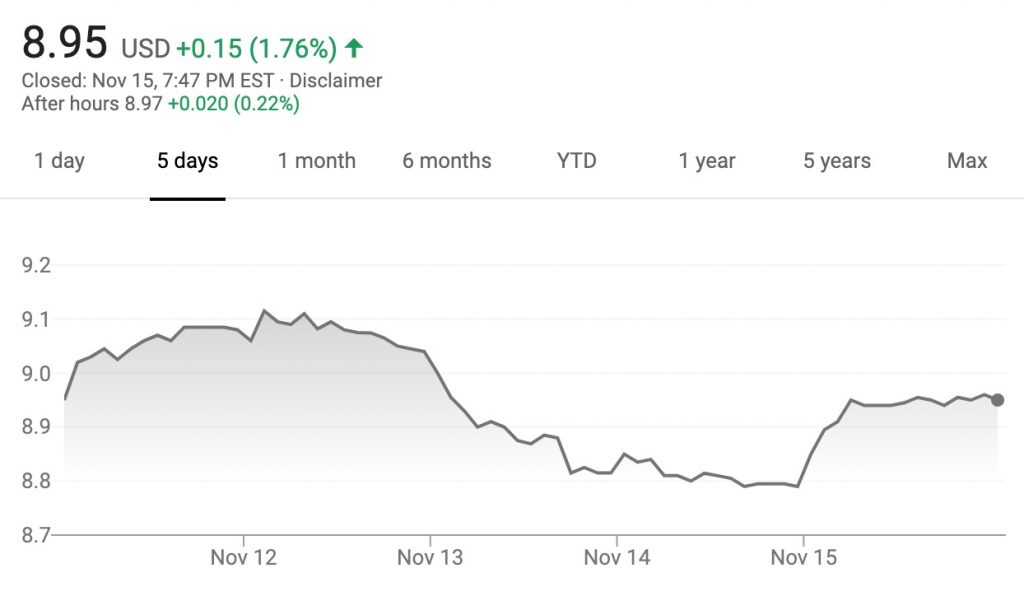 The decline in Ford stock comes during a time when share values have been struggling to make any steady growth. Most recently, Ford stock values have been rising and falling from one week to the next. Earlier in the year, Ford stock saw three consecutive weeks of declines, which we believe was the result of lackluster third-quarter 2019 sales performance. Even so, the decrease in Q3 2019 sales volume was to be expected as the automaker overhauls its key crossover models – the Escape and Explorer. A model redesign typically results in a sales volume decline as inventory of the outgoing model is sold out before the all-new replacement model is able to build stock.
By comparison, shares of Ford's cross-town rival – General Motors Company – decreased $1.78 per share, or 5 percent, during the November 11th, 2019 – November 15th timeframe. The decrease comes soon after Ford quickly reached a tentative labor agreement with the UAW; the announcement came on the heels of GM reaching an agreement after a month-long strike.
Ford Stock Values - November 11, 2019 - November 15, 2019

| Date | Open | Close | High | Low |
| --- | --- | --- | --- | --- |
| 2019/11/15 | 8.85 | 8.95 | 8.96 | 8.85 |
| 2019/11/14 | 8.85 | 8.79 | 8.91 | 8.78 |
| 2019/11/13 | 9 | 8.81 | 9 | 8.80 |
| 2019/11/12 | 9.06 | 9.04 | 9.13 | 9.04 |
| 2019/11/11 | 8.95 | 9.08 | 9.10 | 8.94 |
It will be interesting to see how Ford stock performs throughout the rest of 2019, especially in light of various actions by the Dearborn-based automaker to optimize its business by discontinuing all sedans to focus on more profitable crossovers, SUVs, and pickup trucks in the North American market, while at the same time investing in resource-intensive autonomous vehicle technologies like its Argo AI autonomous service as well as electric vehicles. Both initiatives have yet to result in a positive ROI for any automaker.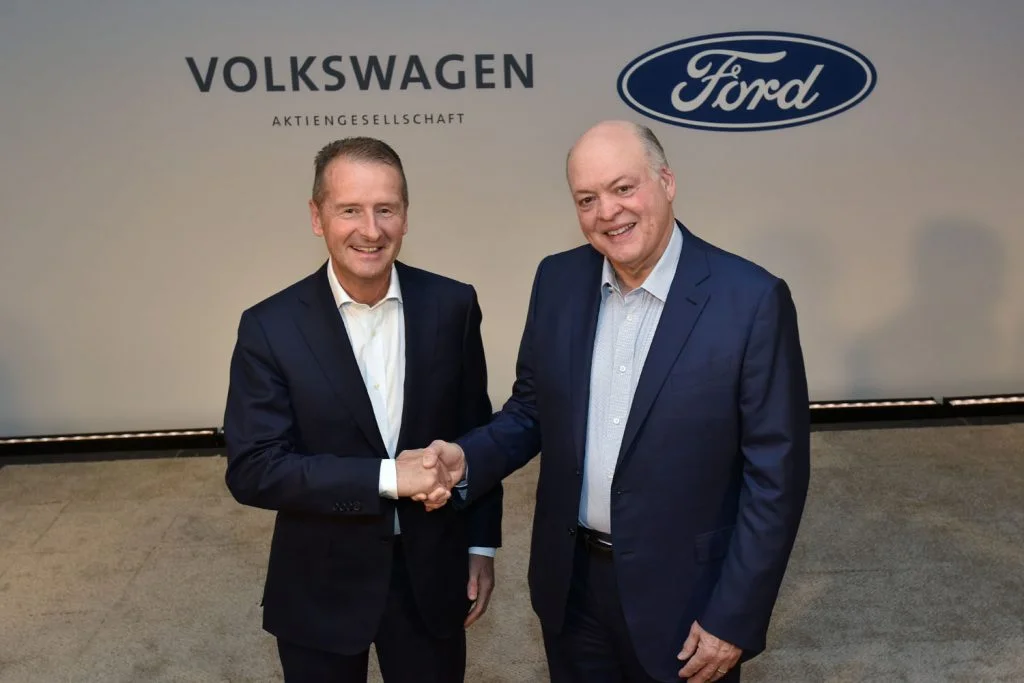 It's worth noting that The Blue Oval started both efforts much later than its direct rivals. For instance, FCA was the first to discontinue most of its sedan portfolio and General Motors started to invest heavily into EVs and autonomous vehicles earlier than The Blue Oval. In July, company announced details of its partnership with Volkswagen that would result in VW investing in Ford's Argo AI venture. In addition, Ford will soon debut its first dedicated EV model, a Mustang-inspired, rear-drive crossover. Ford has confirmed that the vehicle will indeed be known as the Mach-E.
Subscribe to Ford Authority for ongoing Ford stock news and complete Ford news coverage.