The proposed Ford UAW contract has a major investment in the Ohio Assembly Plant that Ford operates in Avon Lake, Ohio. That assembly plant will see an investment to the tune of $900 million. Local leaders and citizens in the Avon Lake area are excited because the massive investment into the Ohio Assembly Plants means that well over 1,000 new jobs will be created in the expansion.
The announcement of the investment into the assembly plant came as part of the outline that was offered for the Ford UAW contract late last week. Ford plans to add a new vehicle to the assembly plant in 2023. The assembly plant already makes several different truck models and chassis. Ford is mum on exactly what vehicle will be added to the factory at this time.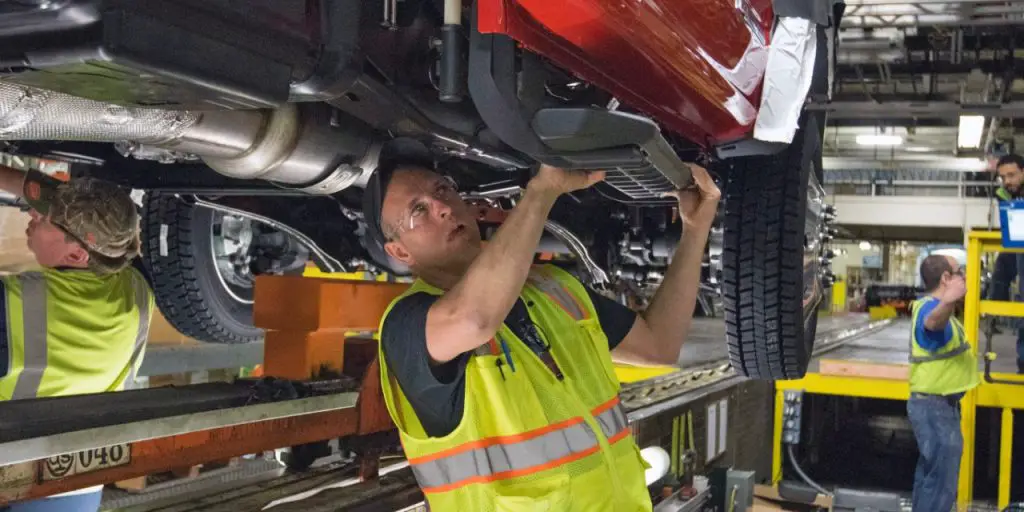 assembly
According to city leaders, the investment into the plant will create an additional 1,500 jobs at the factory. That is nearly double the 1,700 workers that are already employed at the plant. City officials also stated that the investment would increase tax revenue to the benefit of city services, roads, and schools. The investment and new jobs will also have a positive impact on nearby communities. Avon Lake Economic Development director Ted Esborn said that he was "astounded" by the level of investment that Ford was making in the plant.
There are still mysteries about the investment at the plant, in addition to exactly what vehicle will be produced there. The UAW hasn't yet announced when the job application process will start. Ford is also investing money into an engine plant in Cleveland. The Ford UAW contract has been sent out for voting to see if members will ratify it officially.
Subscribe to Ford Authority for around-the-clock Ford news coverage.
Source: Fox8