Marcus Edwards is a union representative for the Ford Kentucky Truck Plant in Louisville. Edwards has been fighting illness and is in need of a kidney transplant. On November 10, the Ford worker went to watch the Chicago Bears play a home game at the football stadium.
During the game, the Ford worker held up a sign that had his name and a phone number on it. The sign said, "I Need a Kidney O Positive." Another fan nearby noticed the sign; her name is Jessica Jenkins from Valsparasia, Indiana. She took a photo of Jenkins and shared the photo on her Facebook page.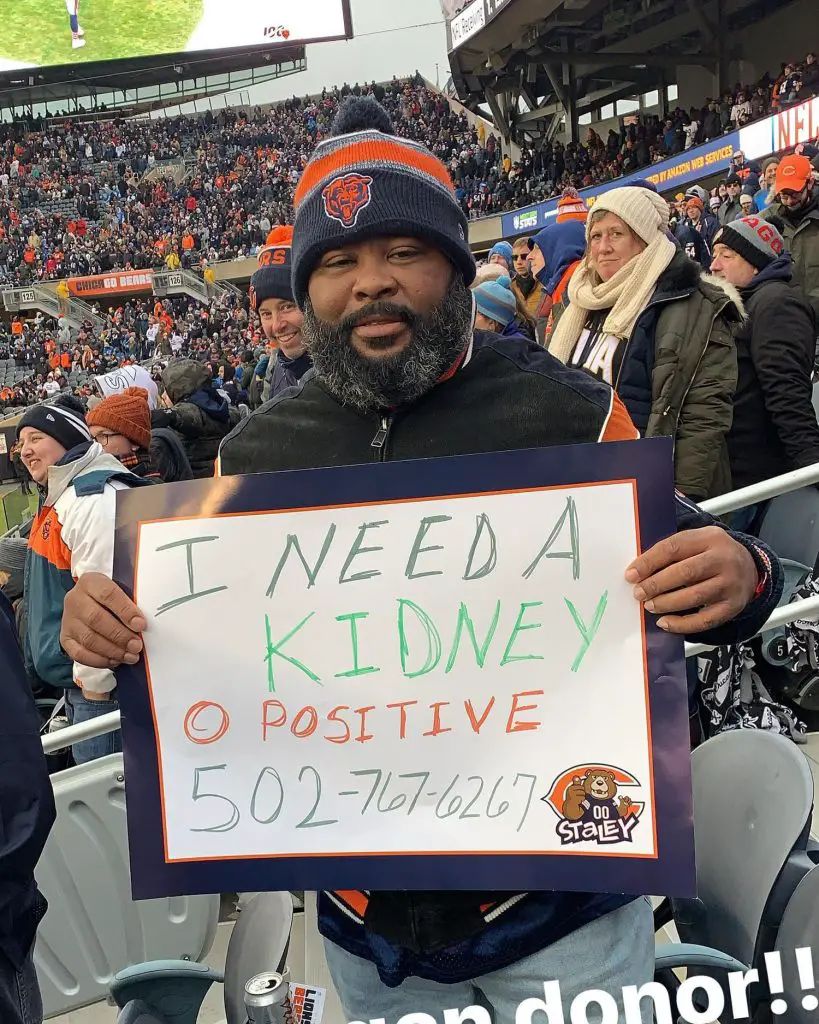 After she posted the photo, it went viral, and according to updates on her Facebook post, the woman says that the Living Donor Program has received about 20 times the intake calls for testing than they do for the average person. She also notes that that average single person has around 20 people call in.
By the end of the game, Edwards says that his phone was ringing so much it was hard to hail an Uber to get home from the game. Initially, he was responding to about 1,000 text messages a day, but that has since slowed to 500 messages each day. Edwards notes that he tries to respond to each text to let them know he appreciates them.
To make things easier, Edwards set up a voice mail asking people to call the University of Kentucky Transplant Center's Living Donor Program at 859-323-2467 and tell them they are calling on behalf of Marcus Edwards of Jeffersonville, Indiana. Edwards has returned to his job a few days per week but is still on dialysis. He also has a GoFundMe account to help pay for the transplant and to raise money to help a donor he finds since they may need to take time off work. In October a Ford worker donated part of his liver to a GM worker who needed a transplant.
Subscribe to Ford Authority for around-the-clock Ford news coverage.
Source: Courier Journal