Every year when SEMA kicks off, there are some very impressive cars and trucks at the show. One of the coolest things that happened at SEMA this year was Ford unveiling the Ford Bronco R Race Prototype that hints at what the production Ford Bronco will look like when it debuts. Another cool happening with Ford in the Bronco world was the unveiling of Jay Leno's 1968 Ford Bronco restomod.
At a distance, the Bronco looks stock, but up close, you can see all the details and touches that went into making the ride unique. The paint color is called Tonight Show Blue, and it has a lot of blue pearl in it, according to one of the designers of the 1968 Ford Bronco, Theresa Contreras. The white grille on the front of the Bronco was made using a 3D printer.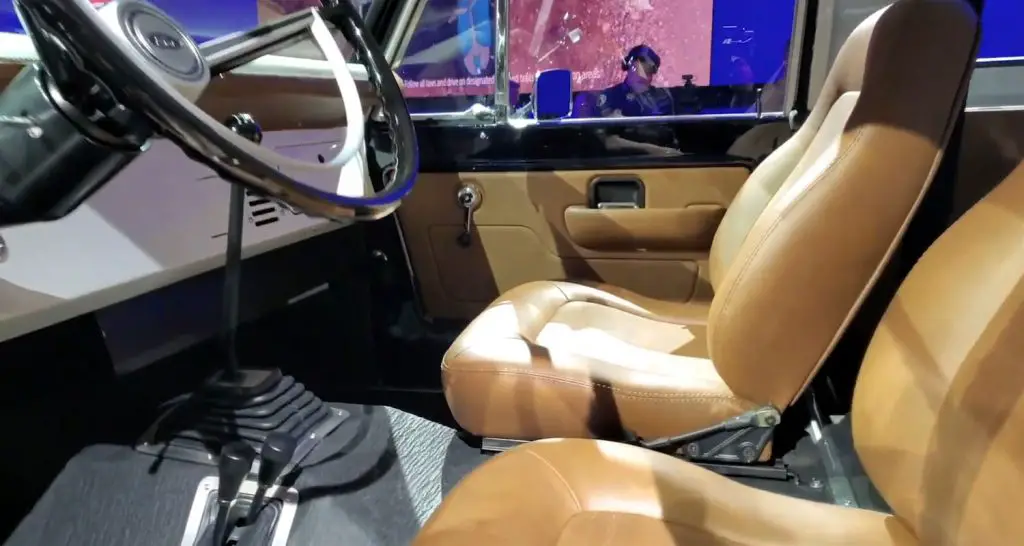 We particularly like the red color inside the Ford lettering on the grille. One of the more subtle design elements that is easy to overlook is the front bumper, which was customized to follow the contour of the front end. The steel wheels were chosen to give the Bronco an old-school look. The tires on the truck aren't full all-terrain tires because the builders knew that Leno would be driving it more on the road.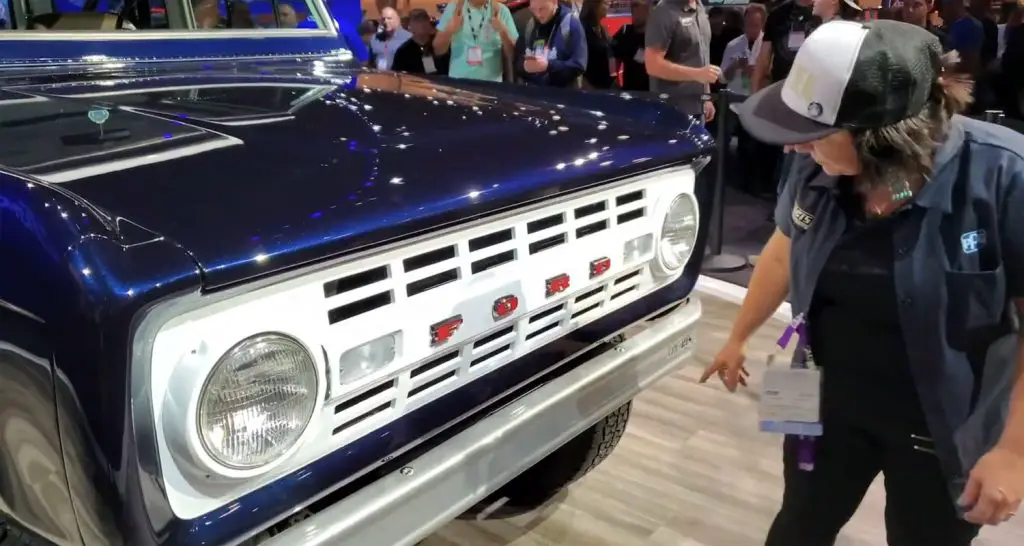 The tires will be hard-pressed to stay planted since the Bronco has the Predator V8 engine out of the 2020 GT500 under the hood that makes 760 horsepower. The video also gives us our first glimpse at the interior of the Bronco with its custom beige cloth and leather as well as utilitarian black matte flooring rather than carpet. We also note that the Bronco has a manual transmission. We can't wait to see the Bronco featured on Jay Leno's Garage to watch it run.
Subscribe to Ford Authority for more Bronco news and around-the-clock Ford news coverage.